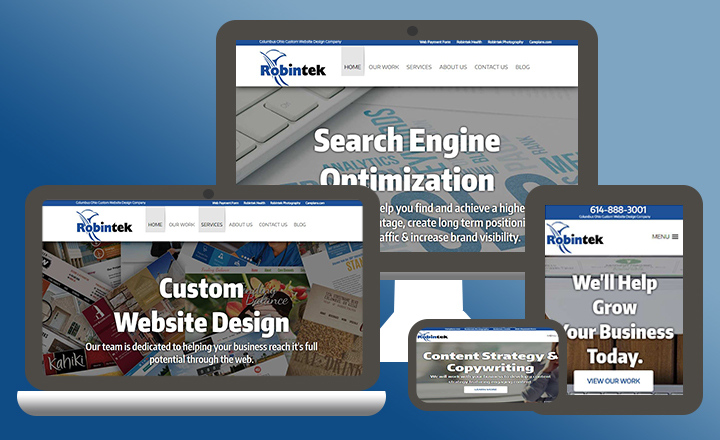 Written by Liz Ziemba, Web Developer
Have you ever gone to a website on your phone that you ended up scrolling down diagonally while zooming in and rotating your screen only to find that the one thing that you were looking for isn't even listed? That's a mobile responsive design problem. It's a website that you want to leave, and most users will leave as soon as they find that phone number or coupon code.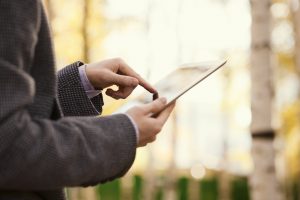 Not only do these sites look bad and behave in a way that's hard to navigate, but they appear unsafe. An obviously old site that has been around for a while has potentially been exposed to any number of security risks over the years. How are users supposed to know if their information is safe when they fill out your aged form? The answer is: they don't. For some, this bad feeling is enough to make them leave your website entirely.
Not adding responsive styles for a mobile site shows neglect on many levels and will certainly negatively impact any user experience. Google search results don't like it either. In April of 2016, Google began to prioritize mobile friendly sites in its searches from smart phones or tablets. This means that if your site looks like the front page of a newspaper that's sitting next to a rotary phone, Google isn't going to offer it up to people searching from their modern mobile device in your area. The company down the street that put some effort into their website is now going to take your potential customers.
The moral here: It is 2016 and whether or not you personally use a dumb phone, there are millions of other people out there searching for your business from their smart phone. If they don't like what they see, or it takes forever to load, or they can't find your ancient website in the first place, you will lose business to the modern, colorful, responsive website of another company. Your mobile site is often the first impression a customer gets of your business. Make it a good one.