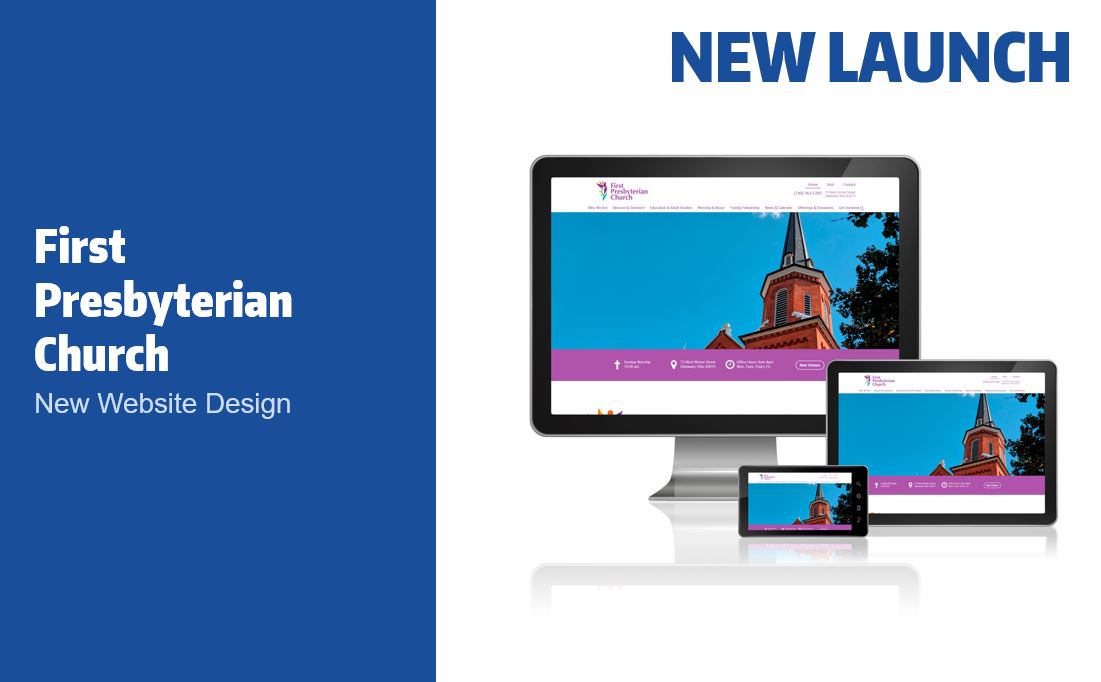 What We Did
The First Presbyterian Church website was built to have a high design home page and contact page. The interior content pages have a simpler design that still engaged the audience and helps to improve the conversion ratio. The website was built in a mobile responsive manner allowing for easy browsing on mobile devices.
This website was created using the WordPress platform, which includes an easy-to-use Content Management System and an abundance of opportunities for growth and expansion.
Learn More!
In order to give users the best possible experience while visiting this site, we made it mobile responsive. This allows the site to be viewed on many different devices with ease.
Learn More!