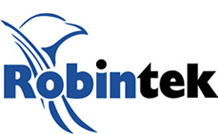 Robintek Featured Project
College Bound Advantage Logo Design
 
We work with you to get a feel for your business and what kind of image you wish to project. We keep you involved in the logo production process every step of the way. Click here to learn more!
College Bound Advantage is committed to serving families of aspiring college students, and providing access to information necessary to make informed choices about which colleges to attend. Â Robintek has completed the logo design and is currently building a custom website.
Robintek Featured Project
Music Guerrilla Business Cards
The Music Guerrilla uses music as an accessible portal for personal, educational and emotional growth for schools and community programs, with special attention to underserved and low-income areas. Whether a listener, performer, educator or supporter, The Music Guerrilla serves to empower and inspire a new generation to think, act and create. Â Robintek is building the website currently.
Industry News
Instagram Releases Much-Requested Feature
Good news this week for those that handle multiple Instagram accounts, the photo-sharing service has announced that users can now toggle between multiple accounts within the app, without having to log out of one and log into another. Â This is a feature that Instagram users have been clamoring for, for quite some time, and starting Monday morning, users already have been able to see that feature.
This is particularly exciting news for small business owners that now have the ability to quickly switch between their business' account and their personal accounts, not to mention social media managers out there who have long struggled with handling the log in and log out process for several Instagram accounts. Â The update, which is version 7.15 for the app, allows up to five separate accounts.
For more information on how to get multiple accounts set up for yourself, check out Buffer's article here. Â And, be sure to follow Robintek on Instagram!