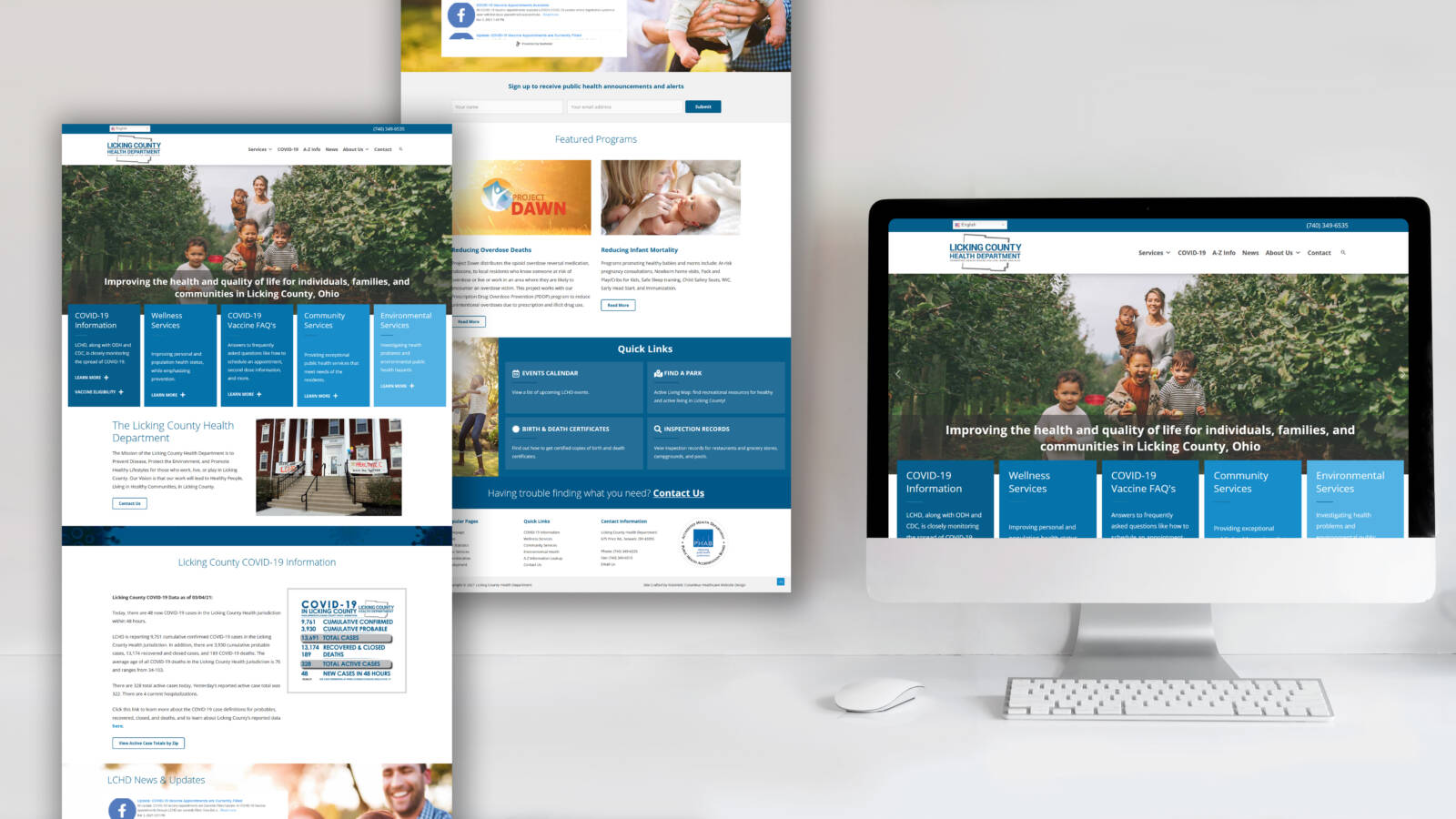 What We Did
The Robintek team worked with the Licking County Health Department team to redesign their website.  The health department website was getting a lot more traffic because of residents looking for the latest information about the pandemic. The old website was difficult to update and the LCHD team needed a website that worked well for them and community members.
The new website is reorganized and designed with a focus on user experience. The main navigation was updated to include a mega menu for LCHD's services
It is built in the  WordPress platform, which includes an easy-to-use content management system. The site is easy to manage and the flexible WordPress system allows for easy updates and opportunities for expansion. The site is mobile responsive, allowing for optimal performance and visuals across all devices.
COVID-19 Page Design
Creating a landing page for COVID-19 information for the community was an important priority for this project. The COVID-19 Pandemic massively affected the day-to-day work of the Licking County Health Department. We worked with their team to design a COVID-19 information landing page to improve their ability to communicate vital, timely information too their community.
The design focused on creating clear, easy to update sections. The layout incorporated content and graphics which the LCHD was already creating daily in order to minimize additional work for the team.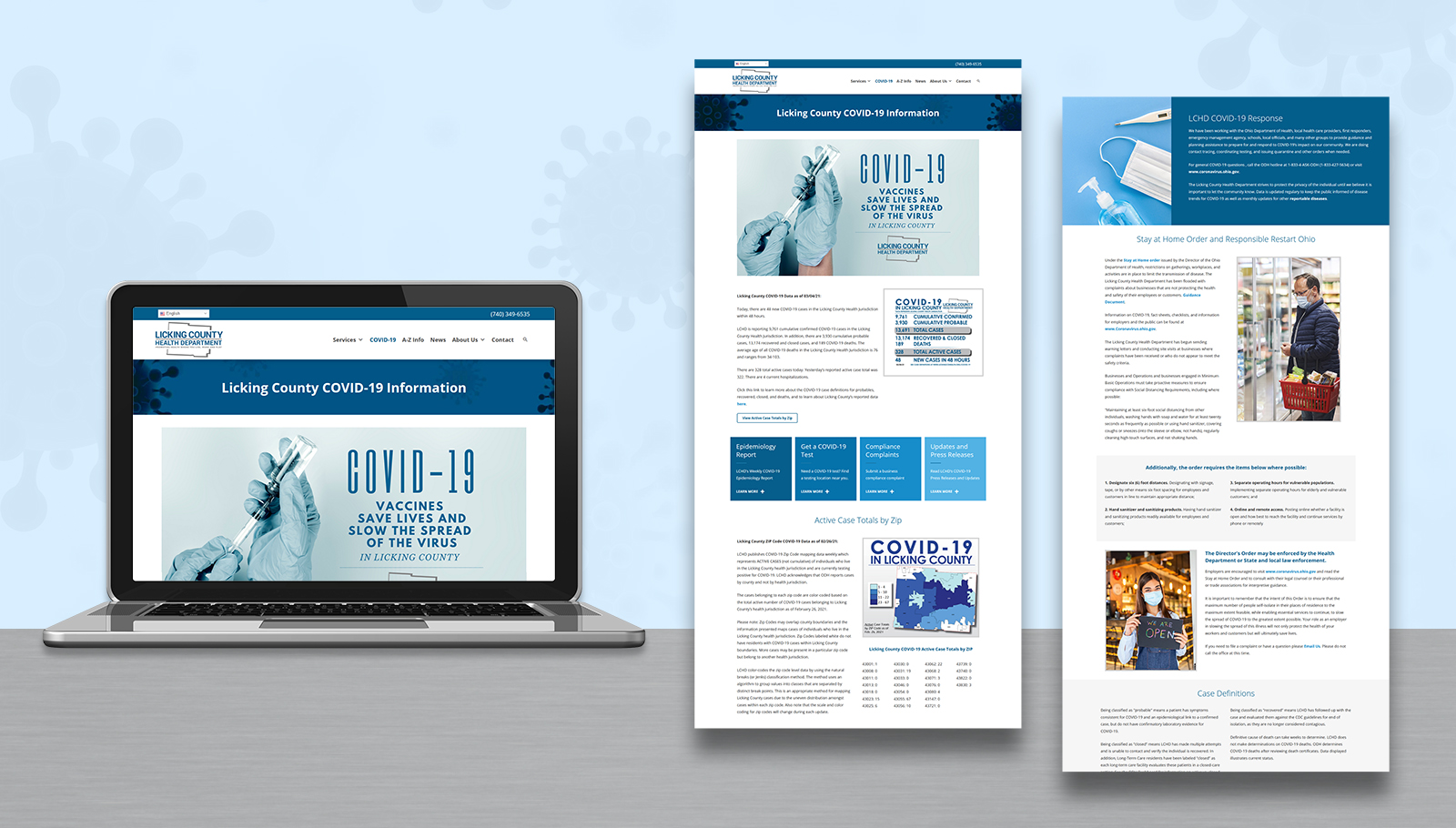 This website was created using the WordPress Platform, which includes an easy-to-use Content Management System and an abundance of opportunities for growth and expansion.
Learn More!
Website Navigation Update
We reorganized and updated the LCHD website's navigation including the main menu and footer menu. The old website menu was confusing making finding anything on the site difficult for visitors. The reorganized menus are designed to help visitors find content easily. The main menu includes an expanded services mega menu. This style of menu works well for service-based organizations with many, equally important priorities. The expanded mega menu let's visitors see all services at a glance.
Improvements to site navigation also included a focus on calls to action and layout and design improvements. The new layout improved visual hierarchy and paths throughout the site.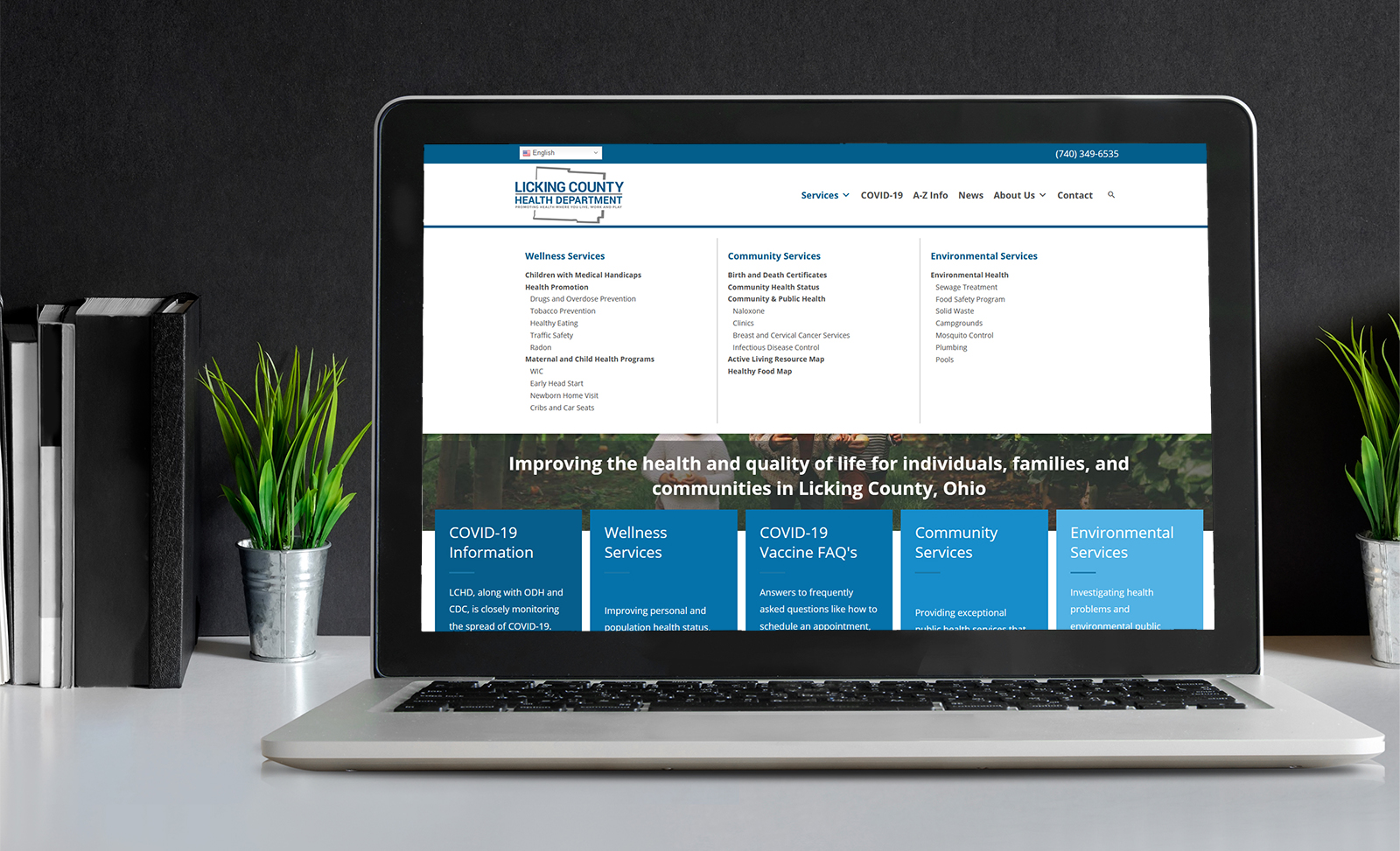 In order to give users the best possible experience while visiting this site, we made it mobile responsive. This allows the site to be viewed on many different devices with ease.
Learn More!
ABOUT THE CLIENT
The Licking County Health Department works to improve the health and quality of life for individuals and families in their community. They do this through helping prevent disease, protecting the environment, and promoting healthy lifestyles.
Who We Are
Robintek is a website design company in Columbus, Ohio. We offer strategy, design, development & marketing services. Working as a dynamic complement to your team, we design, build and launch custom digital solutions that add sustainable value.
Robintek has been working with various healthcare organizations to meet their online needs for over 20 years. We are uniquely able to solve the online challenges faced by healthcare organizations through our extensive experience in building custom websites that automate many business processes. We are experienced in providing exceptional website design and marketing services to the healthcare industry, and are proud to offer a full range of services tailored to meet your needs.
Request a Consultation