What's so great about working with Robintek?
Don't just take our word for it.
We partner with over 600 clients in Columbus, Ohio, and across the country to build custom digital tools that deliver tangible results. Hear what they have to say about the experience in their own words. We're always open to feedback and suggestions. Tell us about your experience, ask questions, or start your next project with Robintek by contacting us today.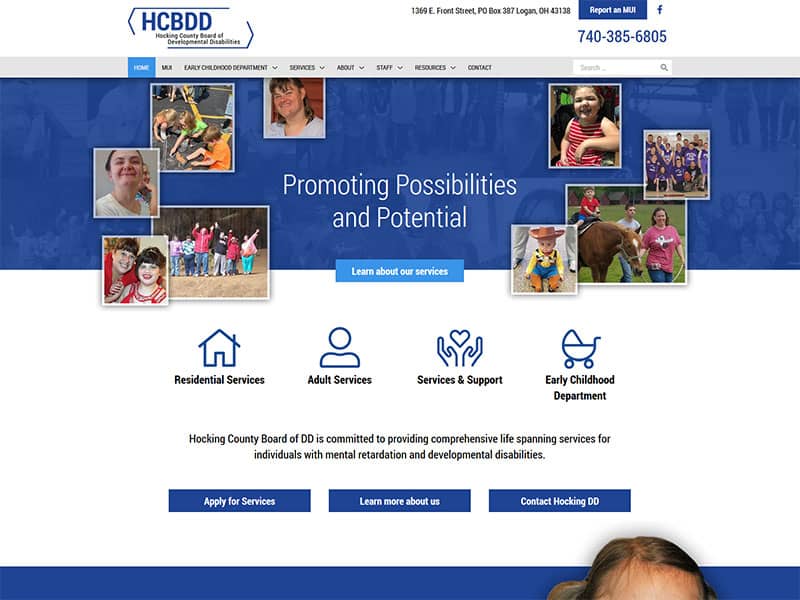 "Robintek designed our website and made it SO EASY to update and maintain! The staff are great to work with and quick to respond to our needs. I love our new website and have received compliments from all who visit it. I can't thank them enough!"

Brianne Chambers

Hocking County Board of Developmental Disabilities
"Robintek did an excellent job, we love our new site!"

Greig McDonald

Community Banc Investments
"I just wanted to say thank you again for yours and Robintek's amazing service. It used to be a nightmare coming into work every day with the KAC website being down due to no fault of my own. You all have saved me from many headaches. I will be forever grateful."

Casey McCarty

Marketing Manager, King Arts Complex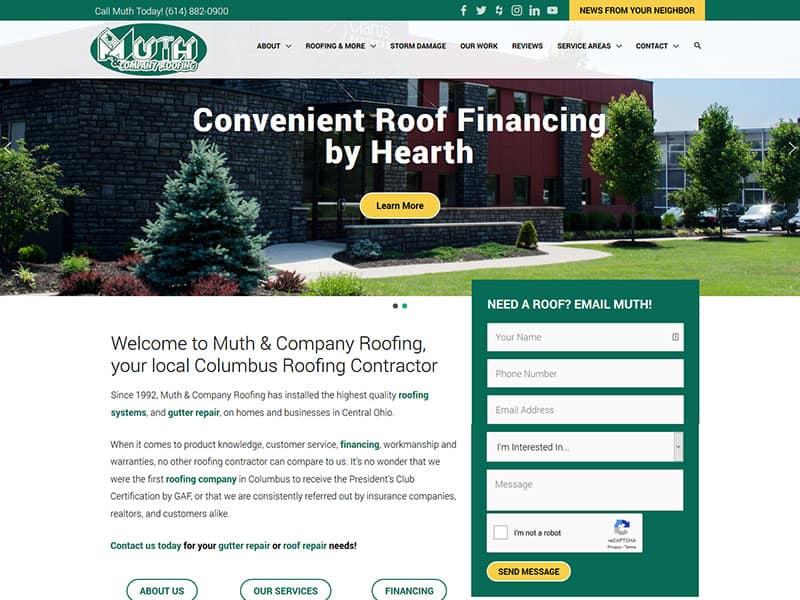 "We have been working with Web design and optimization companies for well over 15yrs . When we decided we needed to change things up and our old provider was not very receptive to this, we started looking for a company to help with our vision. Not only did Robintek listen to our concerns they transformed our web sit into exactly what we were looking for. They work closely with our entire Marketing team and continue to meet our every expectations. Huge bonus they understand the importance of a diverse team working together and it has been a home run! Better leads, stronger presence, extremely professional site!"

Chad Muth

Owner Muth & Company Roofing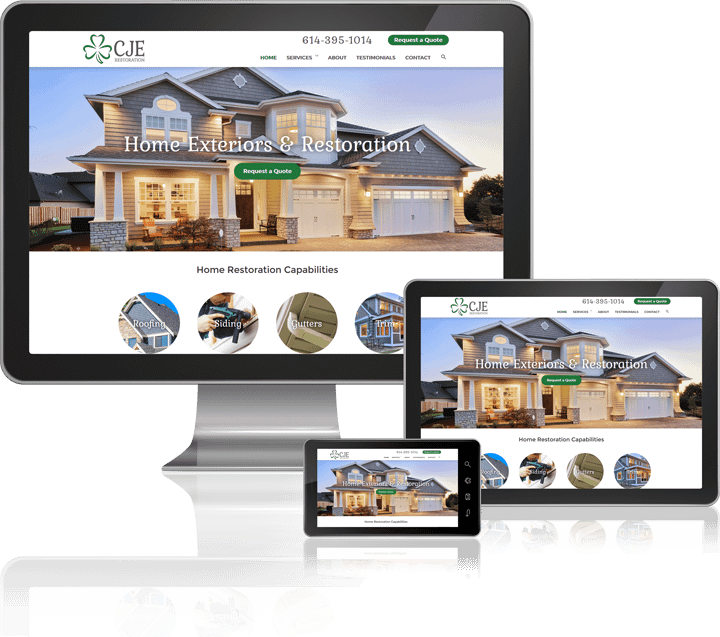 "I spent a few months looking for a company that would partner with me to design a webpage for my new company, which at the time was only a concept and had no name. I met with Joe Jorgenson to go over my plan. Joe took a consultative approach and focused on what I wanted to accomplish, how I came about my concept, and what the core values of my concept were. I felt that Joe knew exactly what he was doing and was confident from the initial meeting that this was the company that I wanted to work with. After an in-depth conversation on what my expectations were, we discussed budget. It was an easy conversation and decision because Robintek was more interested in being a partner in the growth of my company and our long-term success than what I was willing to pay up front.

They designed my logo, holding page and helped me decide on a name within a few conversations, I was amazed. The website that they designed exudes exactly what my company is and what we are trying to accomplish. I could go on for hours about how amazing and insightful everyone at Robintek has been and how lucky I am to have found a company that truly is a partner in my business. I owe a big part of my growth and success this year to the team at Robintek, they have helped shape my business and brand."

Josh Matzinger

Partner, CJE Restoration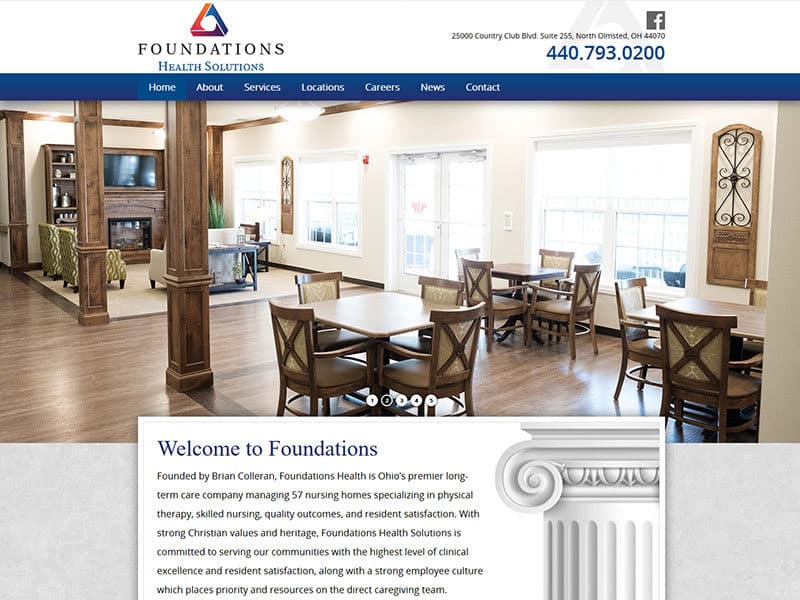 "Working with Robintek has not only greatly improved our companies' effectiveness in reaching many more people, it has drastically changed our entire understanding of marketing and the importance of an active, positive digital presence. The team at Robintek is more than developers. They genuinely care about helping their clients be successful. There is always someone available to help you brainstorm, evaluate, and create your next big vision."

Levi Lunsford

Director of Operations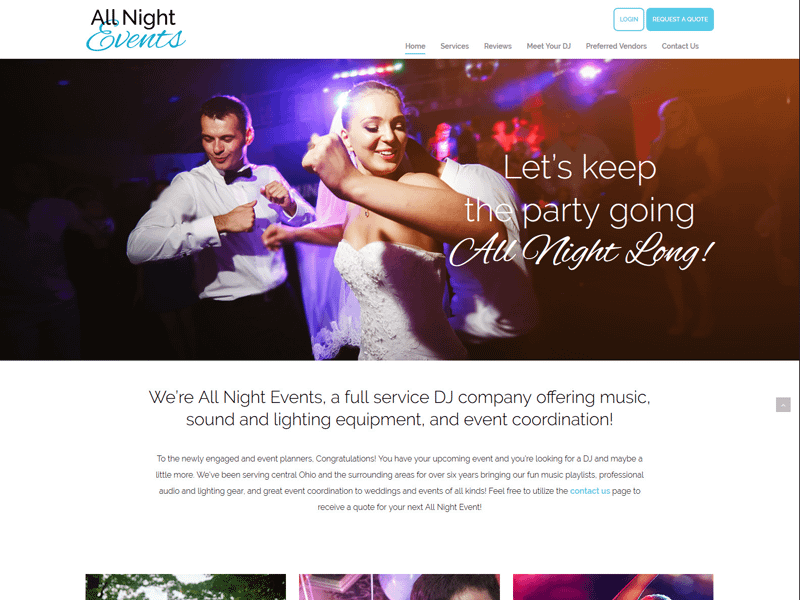 "I couldn't be happier with the service provided by Alyssa and her team at Robintek. When I presented what I was looking for in a website they were able to exceed expectations. They had ideas for things that I hadn't even thought of that made the website unique. I had my own drag and drop website for years and I felt like my site was alone on the internet just wasting space. Ever since the completion of my new site with Robintek. I have had an exponential rise in business leads from my website. I know this access to more clientele is a direct result of a professionally designed website. I'm very happy with what Robintek. has done so far and I do plan on using them in the future!"

Zac Coblentz

All Night Events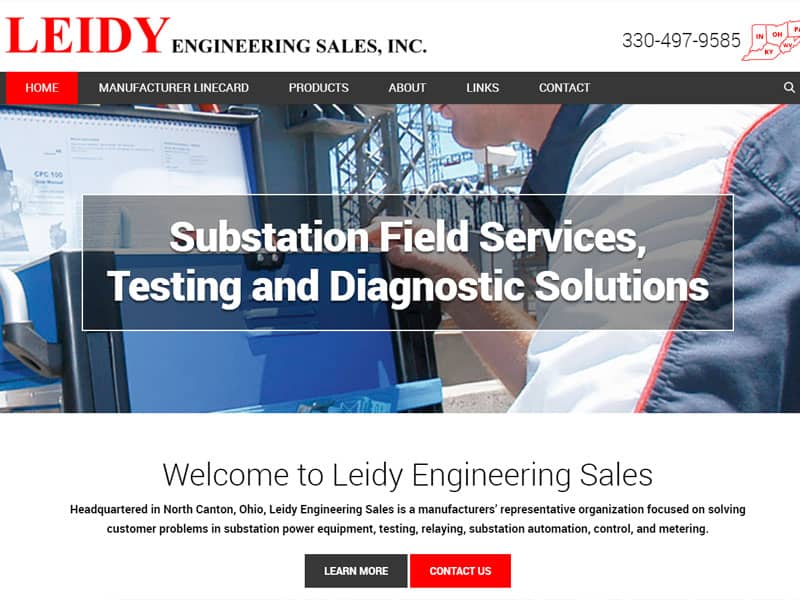 "Our experience with Robintek continues to be excellent. Robintek, walked us through and drove the whole process of creating our new website. We are very happy with the final product.""

Matthew Rybalt, Leidy Engineering Sales, Inc.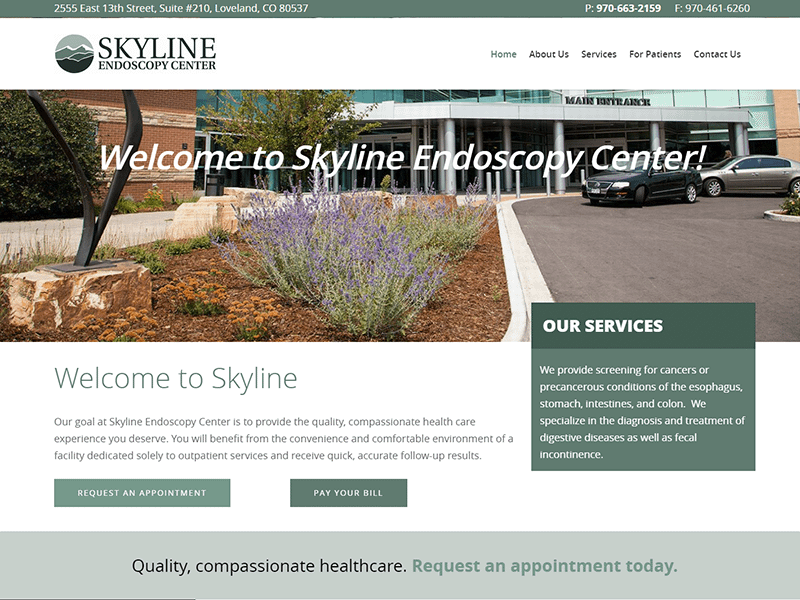 "We are extremely pleased with the design of our new website. Working with Robintek was easy, as their team was always attentive and responsive to our needs. Thank you, Robintek!"

Skyline Endoscopy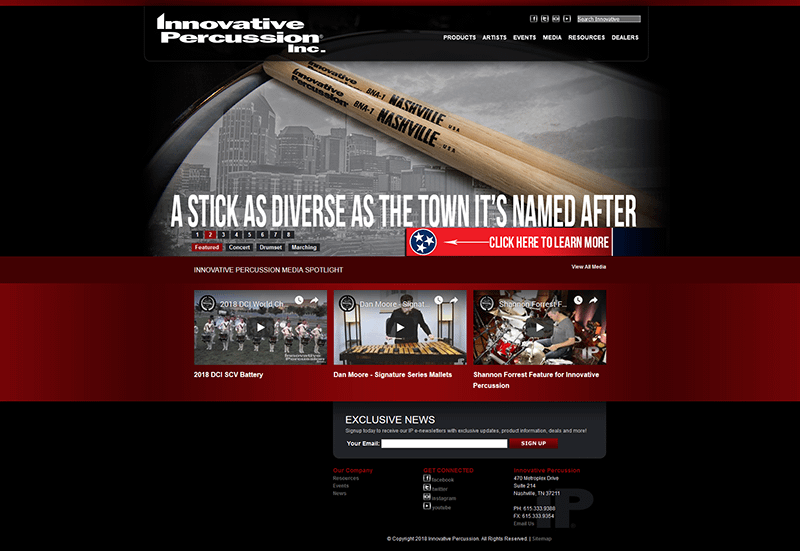 "Innovative Percussion, Inc. has had an extremely close relationship with Robin Technologies for well over a decade. The wide range of services has included web design, content management, promotional materials, event & product photography, video production, and much more. Whether we're working with Gary, Jeremy, Joe, Rachel, Eric, Wendy, or anyone else in the Robintek family, the product is second to none. Additionally, everyone has an extremely high level of courtesy and professionalism making for an extremely pleasant experience. We HIGHLY recommend working with Robintek!"

Innovative Percussion

Innovative Percussion
"My new site is beautiful—exactly what I was hoping for. This is the third site Robintek has designed for me. As always, the Robintek team delivered a professional, polished, on-target design. Thank you!"

Nancy Flynn, Public Relations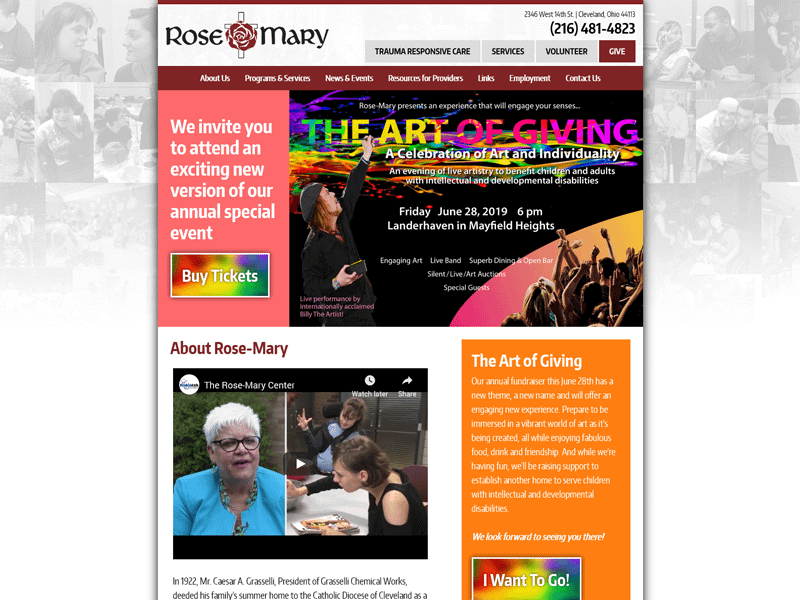 "Thanks so much. You and your designers helped us achieve the affect we were seeking. Crazy colors, yeah, but we're trying to shake things up after many years of doing it the same."

Mark Miller, Rose Mary Center
"I did a ton of research into web development companies and thankfully I found Robintek. Not only do they provide a ton of support and services, but they actually care about the success of your website. They are family owned and operated and they are always willing to sit down with you and talk about how to make your website better. They also have very competitive pricing and can do anything you want. I highly recommend Robintek!"

Michael Fearer

Intern Wire
"WiSys partnered with Robintek because we needed to improve our companies image. In the past we did everything on our own. Now we have grown and we needed to project a more polished and professional image. Robintek is getting us there piece by piece: Business Cards, Marketing Collateral, Presentations, and Web Site. It's like having 10 people for the price of one full time worker. Never looked back. Go Robintek!"

Bob Hawk

Wisys
"Our experience with Robintek was top notch from beginning to end. They not only delivered a superior (and beautiful) product, but their customer service and availability was fantastic.
The Robintek team was prompt, courteous and went above and beyond. I cannot express how happy we are with our website and service."

Lisa Bishop

North Community Counseling Centers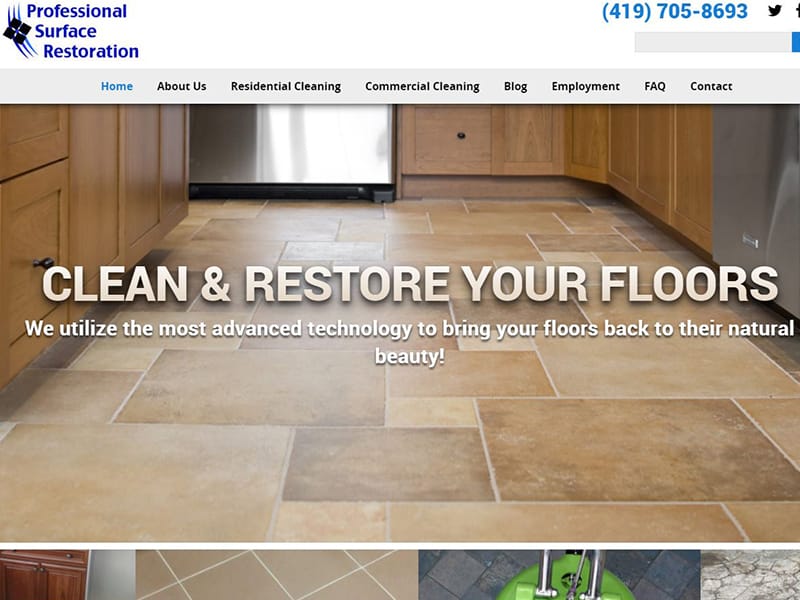 "I absolutely love what Robintek did with my web page. It looks very professional and was done in the time frame that was estimated. Thank you so much for the great job done!"

Jack A. Pasienza

Professional Surface Restoration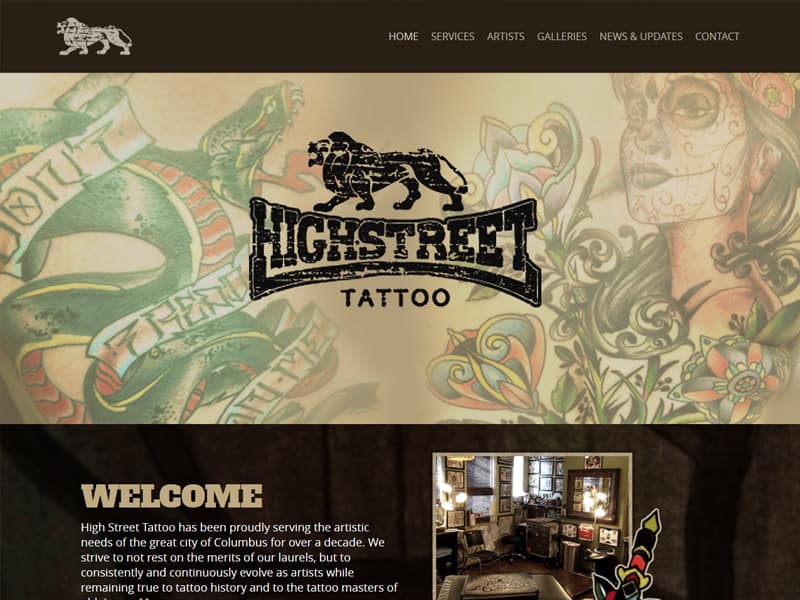 "The person that we dealt with, Eric Meinen, is not only creative, helpful and patient, he is also very easy on the eyes. As a whole, a very nice experience and a very professional end product. These guys are awesome.""

Jimbo

High Street Tattoo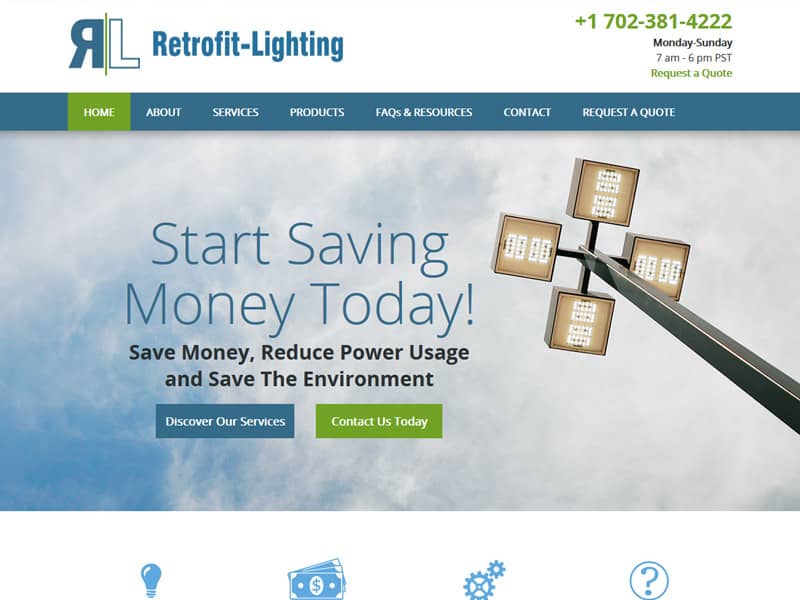 "I contacted Robintek in need of a website design for my new company. The were very helpful and did great work. I was very pleased with the way the site turned out. They were also very reasonable on pricing."

Nick Simonetti

Retrofit Lighting
"I have worked with the folks at Robintek for 10 years now and I continue to be impressed by their level of customer service and attention to my needs as a longtime customer. They not only redesigned my website, but maintain it. The owners always respond immediately to my requests and always—always—take the approach that the customer is always right. They are truly humble and kind people to work with as well a super talented web designers and developers. I can't imagine doing business with anyone else."

Genevieve Schmitt

Women Riders Now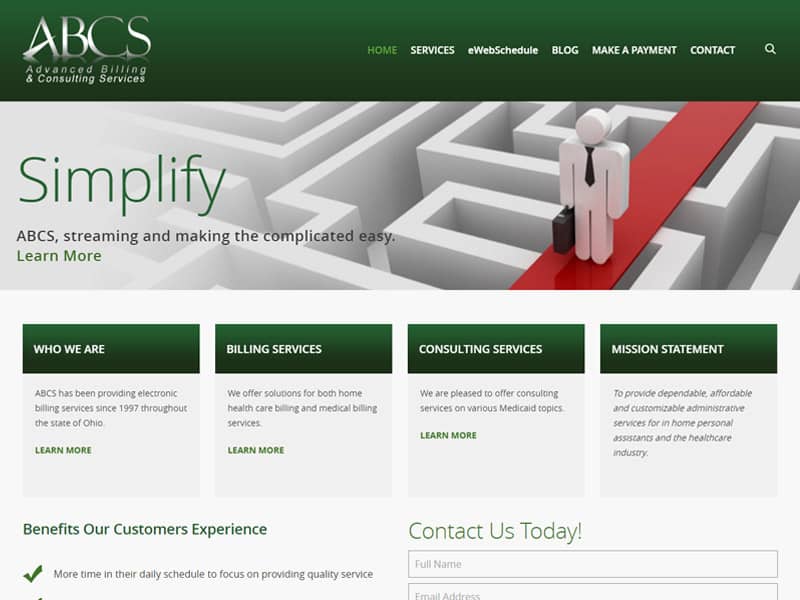 "Love the new design, and thanks for your dedication to this project."

Gary Ward

Advanced Billing & Consulting Services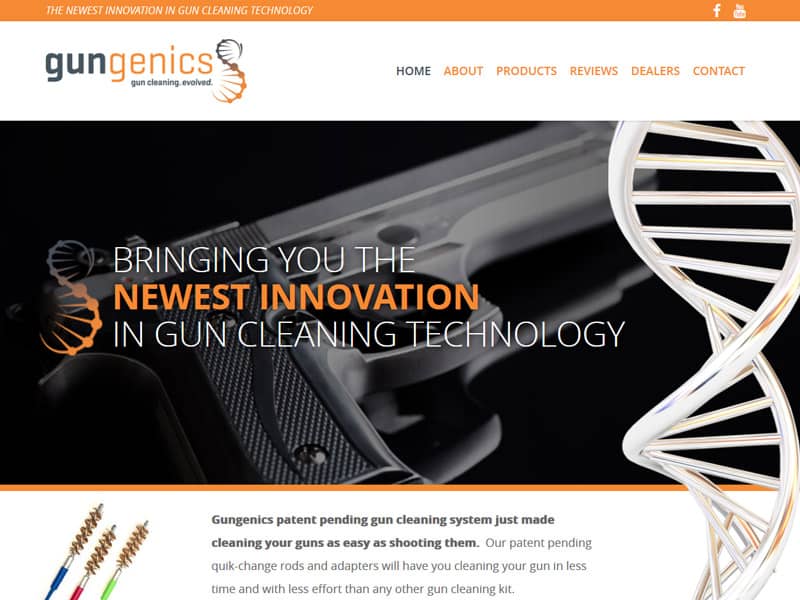 "Thanks for a fantastic website and phenomenal customer service, Rod and Robintek!"

Claire Marvin

Gungenics
"Thank you Robintek. We really appreciate your kindness and excellent services. Your expertise in economically designing our website and adding event registrations to our website help us immensely. Thank you for all for your help!"

Laura Davis

Caring Hearts Ministry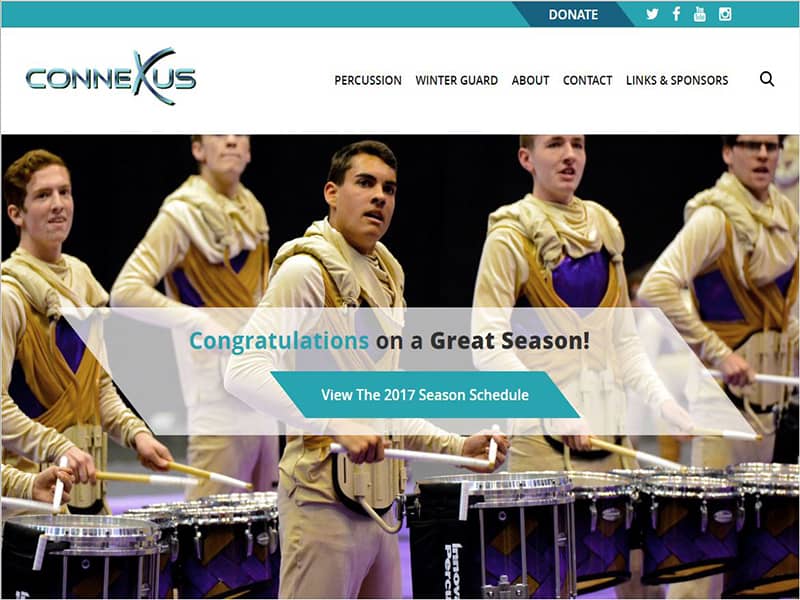 "As part of our brand expansion, we knew that a professionally designed website was crucial to getting the word out about what we do as well as to allow prospective members to reach us quickly and easily. I have known of Robintek for years through Jeremy Jorgenson who is also closely involved with our percussion program. What made Robintek so ideal for us was their experience in creating and designing websites for the pageantry arts - they know who we are, what we do, and what we need in order to provide the best musical experiences to our membership. Robintek does fantastic work - we could not be happier with our new website!""

Nick Riley

ConneXus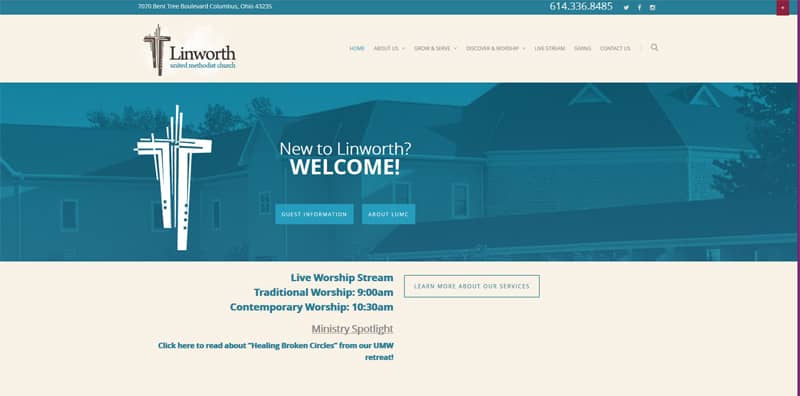 "I couldn't be happier with the entire experience we've had working with Robintek. Joe and his team built us exactly the website we asked for and the response from our congregation has been overwhelmingly positive. His gift for giving you information in a way that doesn't overwhelm you or seem condescending was a huge departure from others in this field. If you want a beautifully designed website built on time and within your budget, use these guys."

Eric Johnston

Linworth United Methodist Church
"My favorite thing about working with RobinTek is that it really feels as if they are a part of the Kahiki team. They take the time to learn and understand our business and what we need to best serve our customers and then create web tools and designs that (through some sort of magic) just work. Not only that, but they're always just a click or a phone call away whenever we need something. I've never heard anyone there use the word 'impossible,' and I think that's important when choosing who to partner with."

Marty Hess

Kahiki Foods, Inc.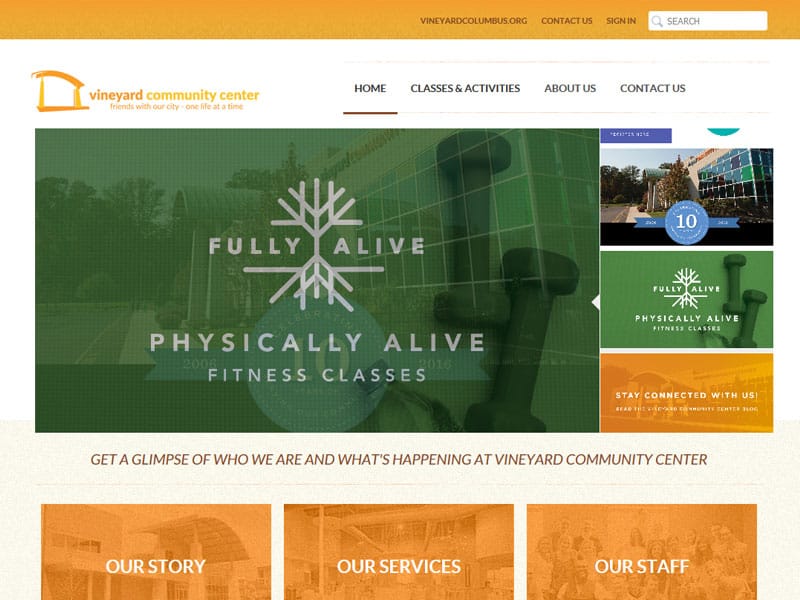 "I have had the privilege of working with Joe Jorgenson, President of Robin Technologies over the past eight to nine years. Joe personally set up our website for Vineyard Community Center. It has been perfectly functional for our class and registration needs and has continued to evolve over the years. Joe and his team have always been very responsive to our requests for updates, etc. I have found them to be very pleasant and easy to work with. Joe has also suggested some great ideas on how to make our website the most efficient and friendly that it can be. You will not regret using Robin Technologies as your website manager. They have definitely gone above and beyond to be sure that we are satisfied. We will continue working with them for many years to come!"

Dawn Stickel

Vineyard Community Center
"I'm in the process of adding the content to our new designs. I just want you and your team to know I think the designs are incredibly well done. I know you are pros and all but still, I'm blown away by how good these sites look. I'm proud to have them represent our companies. Great work!!"

Aaron Krohn

indyaircare.net, alpineairducts.com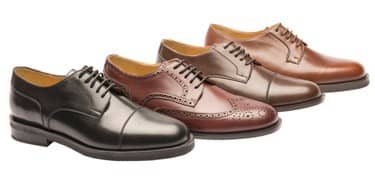 "The photography department at Robintek is phenomenal. The quality of the pictures and super fast turnaround makes my job so much easier. They make me look good! The personal attention I get from Joe and the rest of the crew makes me feel like I am always their top priority. Thanks, Robintek!"

Mandi Cook

Drew Shoe Corporation

"Wanted to let you know that I received the DVDs this week and everything is fantastic! The Biard video is above and beyond what I could ask for! Pictures are great, exactly what we wanted and have done in the past. Couldn't be more pleased. Looking forward to doing more with Robintek! Thank you!"

Lisa Colarosa

Center for Cosmology and AstroParticle Physics (CCAPP)
"I highly recommend RobinTek and Joe to anyone who needs IT design and support. The whole group is focused on customer service, and the hourly rate is below other companies with whom I have worked. It is fun and collaborative to work with them."

Barbara McVicker

barbaramcvicker.com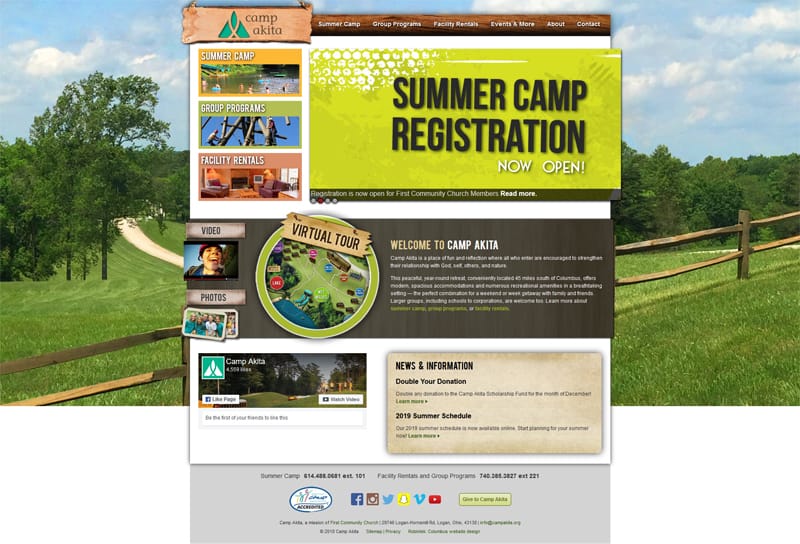 "Joe and the rest of the Robintek staff completely redesigned our website from dull, boring and hard to use into the best summer camp website I have ever seen. I told them the feeling I wanted when someone landed on our page and they nailed it. Now when you arrive at our page its like you just stepped off the bus and are ready for the best week of your summer. I also had a request for something they had not done before, an interactive virtual tour. They researched, tested and eventually took my idea to the next level and brought life to something that is used every day by parents looking to find more about our programs and facility. They are prompt with their communication, beat every deadline and very easy to work with. Robintek was able to turn my piecemeal ideas into a cohesive, attractive and easy to use website at an affordable price. I have and will continue to recommend them to anyone I know looking to redo their website."

Scott Walker

Camp Akita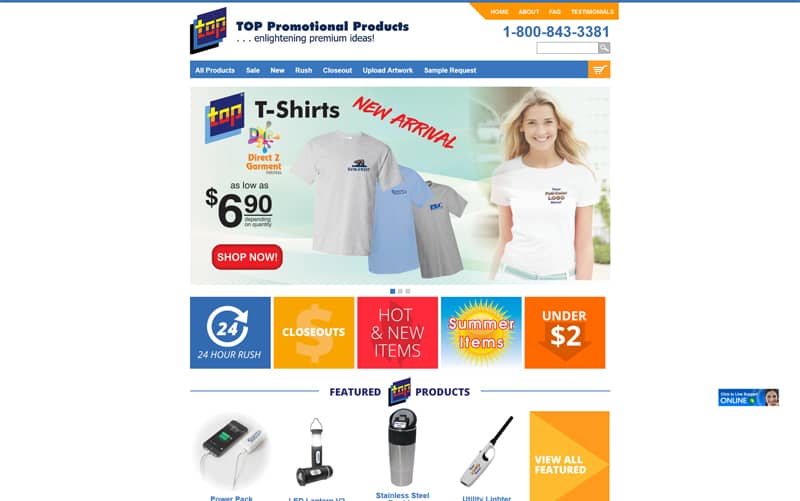 "In early 2008 we knew that we needed to make some serious changes to our basic website in order to keep up with our competition. We met with Robintek to discuss what functionalities we were looking for in our new website. A few days later they turned our ideas into reality by presenting us with full mock-ups of our new site. Our new website has improved our business efficiency, customer response, and most of all increased our sales! Since then we have teamed with Robintek to continually enhance our website with new features and functions. It has truly been a great experience working with them!"

Andrew Lawman

Top USA Corporation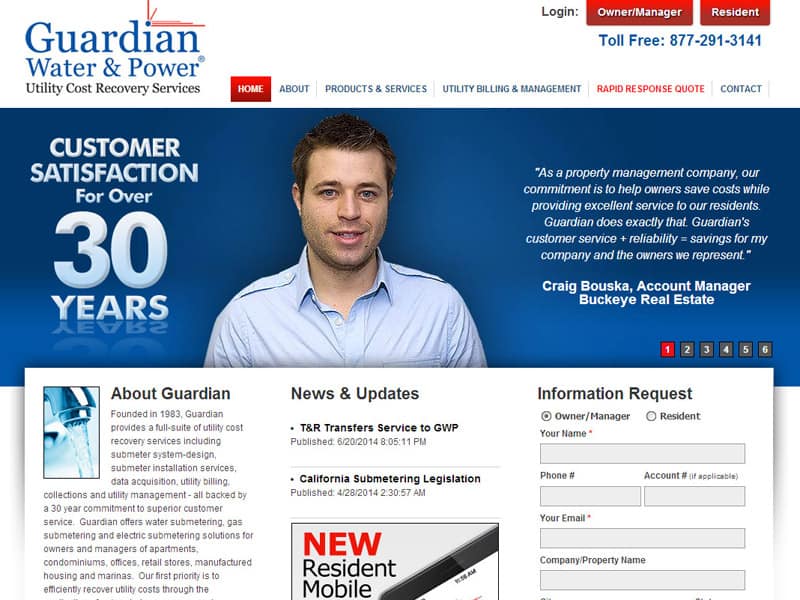 "A year ago we asked Robintek to improve the functionality and design of our web site. We had two specific goals in mind, first to improve our web-based client service capabilities and second to efficiently drive more qualified traffic to our site. We've seen a 10 percent increase in the number of apartment units in our billing system since Robintek began their assignment with us. About half of that increase can be directly attributed to their work. And our sales conversion goal has increased 20 percent since the first of the year. We couldn't be more pleased with the way they have handled our account."

Harry Apostolos

Guardian Water and Power
"Robintek has provided all our web management needs for our 300 member association. I have been impressed with their professionalism and willingness to work with me in designing our Web services. We greatly enhanced the Web site since its inception in 2002 to allow for on-line registration and minimized our overhead in doing so. Robintek understands the need to revitalize sites occasionally and their design services are top notch! I highly recommend Robintek."

Norm Dreyer

Capitol Source Consulting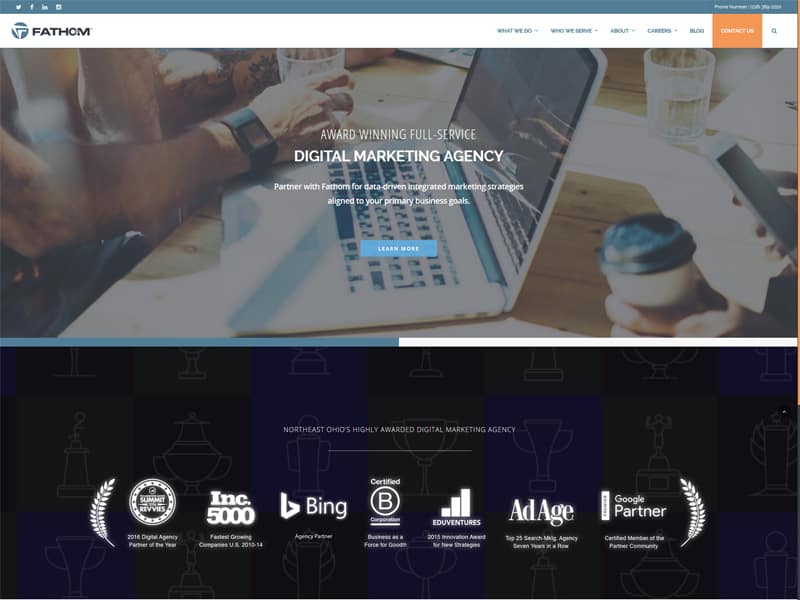 "Fathom contracted with Robintek to develop and replicate a fully custom website design to showcase our newfound brand identity. Our site was not an easy build, as we had many complex / custom design and functionality requests. Shawn Tucker, Eric Meinen, Joe Jorgenson and team tackled everything with enthusiasm, insight, and expertise. The Robintek team was able to replicate the design EXACTLY as it was mocked up. They fielded questions and addressed concerns with ease on a variety of issues, and made very good suggestions or workarounds when needed. As complex development issues arose, Shawn and his team were able to offer a quick-fix in extremely short periods of time. Their talent and knowledge of the dev environment never ceased to amaze! We completed the project on schedule, and well within budget. Robintek has provided support for our site since launch, and is a valued business partner for Fathom. We cannot recommend Robintek highly enough, and we look forward to working with them on future projects!"

Steve Kozak

Fathom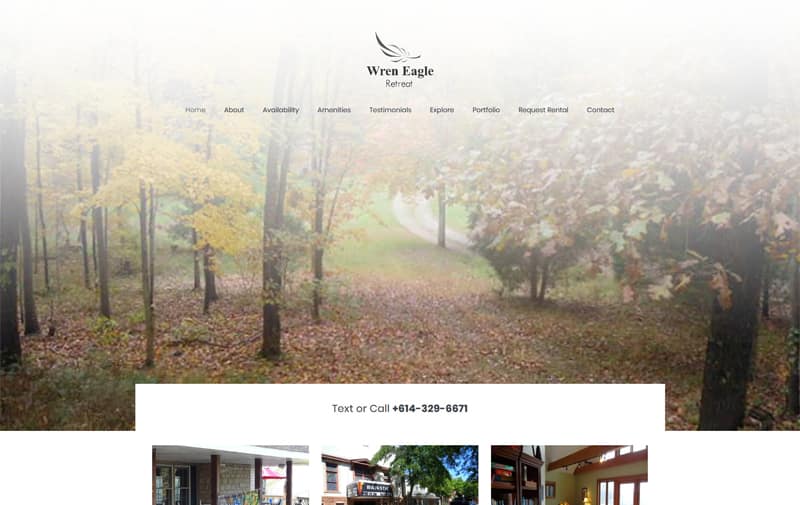 "Robintek and my contact there, Joe Jorgenson, have been very helpful over the years. They educate me and are patient to work with me to figure out exactly what I want. Joe is highly responsive and always makes me feel like I am their only client. They suggest and don't demand, tell me when something I want to do just won't work, and give me reasonable alternatives when necessary. They also do wonderful design work. I will continue to send all my web design work to them and recommend them to all my clients."

Diana K. Harkness

Wren Eagle Retreat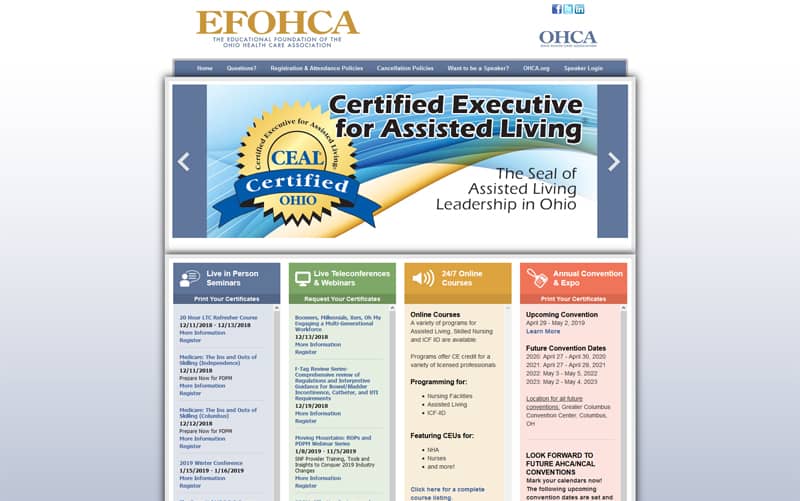 "In addition to the ease of the front end of our registration platform, the administrative functionality of the system is exceptional. We have saved countless staff hours due to the effectiveness of the program. Your quick response on any change we would like to make or any issue we have is also much appreciated. This efficiency is something for you to be proud of. We still marvel at how quickly a response is provided. It continues to be a pleasure to work with you and I look forward to your support in the future."

Kathy Chapman

Ohio Health Care Association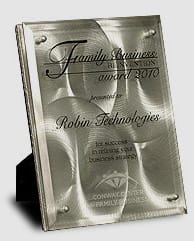 We're proud to have received the Reinvention Award from the Conway Center for Family Business!