Turn visitors into eCommerce customers with Robintek.
A professional eCommerce website is critical to your online success. With Robintek's user-friendly eCommerce solutions, you can ramp up sales and organic traffic. We offer web design and eCommerce marketing for Columbus, Ohio and national companies. Our design team will work with you – and your budget – to create a dynamic online storefront that helps you achieve your sales goals.
Choosing the right eCommerce solution
With so many options, how do you decide which eCommerce platform is right for your business? At Robintek, our web developers have experience working with many different eCommerce platforms. We can help you choose the best option, set up your store, and even build a custom eCommerce solution tailored to your specific needs.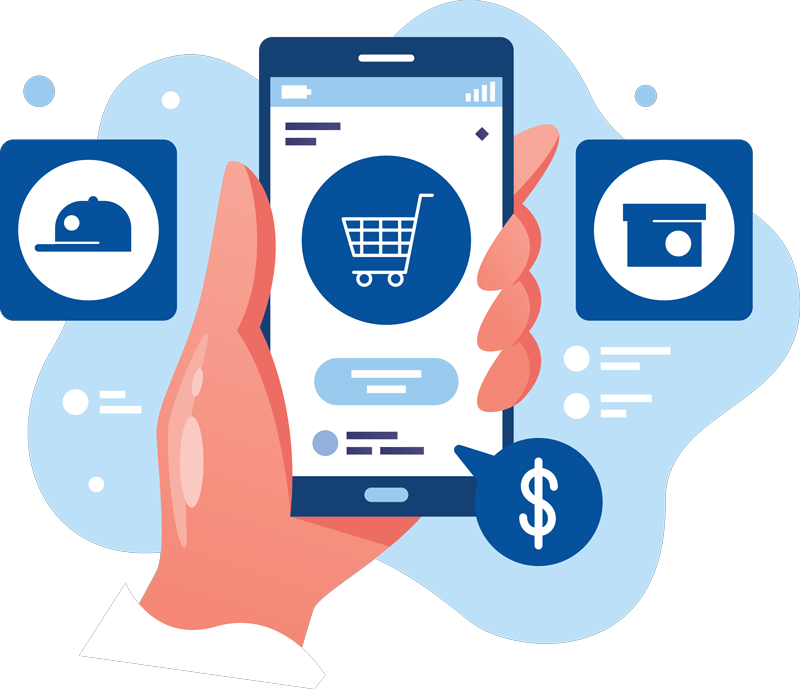 Ready to start your eCommerce project?
We're here to help you succeed. We believe the best solutions are developed in partnership with our clients. Our team is your team, and it all starts with a conversation. Tell us your goals, where you're coming from, and where you're headed.
Let's get you there.
Featured eCommerce Website Design
Mueller Electric
Mueller Electric is a manufacturer of electrical parts and OEM assemblies located in Akron, Ohio. They needed a custom eCommerce system designed to simplify the search process for products. Their new website also needed to give visitors the ability to order custom cable assemblies. Robintek designed a flexible eCommerce solution that improved navigation and user experience.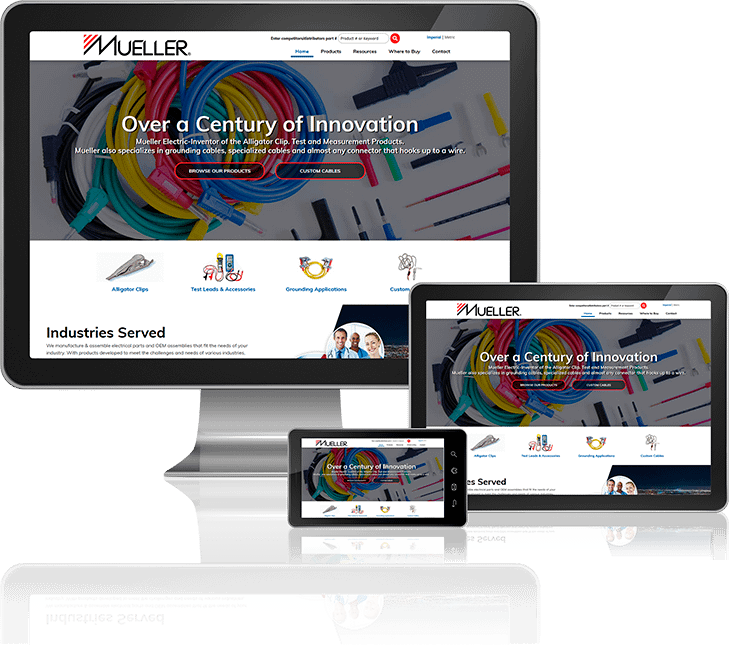 eCommerce Product Photography
Take better product photos to get more sales. Robintek Photography can elevate your eCommerce photos to show off your products in the best possible light. Our Columbus product photographers can take photos at our Westerville office or meet on location with our convenient mobile studio.
From editorial-style photo shoots to high-volume studio shots, we take high-resolution product photography you can use to sell on Amazon, Etsy, or any other eCommerce platform. At affordable hourly or per-product rates, we accommodate all types of products, like musical instruments, jewelry, specialty wiring, and anything in between.