Robintek is dedicated to serving our central Ohio community through charitable giving, partnerships & volunteer work
We value our community and consider giving back a vital part of our mission as a small, family-owned business. Over the years we've been lucky enough to work with several local charities to help those in need and serve our neighbors.
Our employees have been active in supporting many causes with their time, talent, and treasure that directly impact our neighbors. We are proud to be active citizens and strive to have a lasting, positive impact on our community.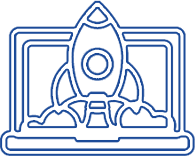 Teaching Through Tech for Tiny Scholars with DonorsChoose
For the 2022-2023 school year, Robintek once again funded classroom projects at schools in the local Columbus area through DonorsChoose. With our support, Mrs. Smith was able to obtain iPads for her classroom that let her students work at their own pace. By reinforcing important concepts from class in subjects like math and ELA, the iPads give her students support and enrichment. At the same time, they free her up to spend more time one-on-one with the students that need it.
I am so excited to introduce these iPads to my scholars to increase the efficiency and enjoyment of their learning. We will be instituting the use of these during centers so they can quickly log into our learning programs. It will help them make such progress within our school year. Thank you!

Mrs. Smith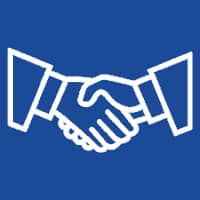 Supporting Stewardship Employment Ministry with Marketing & Design
Continuing our support for Stewardship Employment Ministry in 2022, Robintek provided pro-bono marketing, consulting, PPC management, graphic design, and website management for the volunteer-based ministry helping Central Ohioans find jobs. By offering our services and participating on their board, we aim to spread the word about SEM and its honorable mission.
With our marketing and design work, our goal is to expand their reach and online visibility. This allows them to help more of those un- or under-employed attain meaningful employment opportunities that match their skills. We also helped promote and participated in their annual charity golf outing this year to raise money for the cause during these challenging times.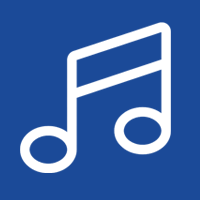 Sponsoring a Trophy at the Westerville OMEA Show
At Robintek, music education has always been close to our hearts. That's why we decided to sponsor a trophy for the 2021 Westerville Ohio Music Education Association (OMEA) Show. Hosted by Westerville South and Westerville North High School Marching Bands, the 2021 invitational brought together over 1,000 students to perform.
Robintek was proud to sponsor the Grand Champion trophy, with all proceeds going to both Westerville high school band organizations. As major sources of pride in our Westerville community, we were thrilled to provide our support to these talented marching bands!
Our Annual Free Custom Website Design for Charity – Dogface K9
Each year, Robintek is dedicated to giving back to our community by selecting one charitable organization to receive a custom website build. In 2022, we chose Dogface K9, a nonprofit that aims to save veterans' lives. With the veterans' help, they rescue shelter dogs and provide training to enrich the lives of both animals and humans.
To assist them with their mission and drive donations, we designed an eCommerce website for Dogface K9. Through their new website, they will be able to sell clothing, dog food, doggy daycare, and training services to raise funding.
Want to learn more about the Robintek Charitable Website program and see if your organization qualifies? Reach out to us today!
Robintek Employees Community Involvement
Our entire team at Robintek has a passion for serving our local community through volunteerism and charitable giving. We give back through a variety of organizations and causes in Columbus and Westerville, including:
Vineyard Columbus – VC Twenty Services
Vineyard Columbus – Worship Arts
Seeds of Caring
Asbury United Methodist Church
Mid-East Performance Association (MEPA)
The Music Guerrilla
Wobblers Anonymous
Eyes Wide Open International
Shaun Stonerook Foundation
Community Kitchen
Hope Thru Housing
Life for Haiti
Heart to Heart Food Pantry
Ohio Music Education Association (OMEA)