Robintek is dedicated to serving our central Ohio community through charitable giving, partnerships & volunteer work
We value our community and consider giving back a vital part of our mission as a small, family-owned business. Over the years we've been lucky enough to work with several local charities to help those in need and serve our neighbors.
Our employees have been active in supporting many causes with their time, talent, and treasure that directly impact our neighbors. We are proud to be active citizens and strive to have a lasting, positive impact on our community.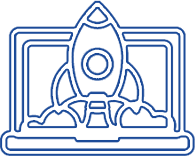 Supporting Classroom Technology Projects in Columbus, Ohio through DonorsChoose.org
The past year brought many new challenges to teachers and students. One of these challenges was the switch to online learning. Robintek helped support seven classroom projects in schools across Columbus, Ohio. All seven projects provided technology resources to students in need. These projects were able to provide students with computer mice and/or headphones.
I am so excited to know that such wonderful people stepped up to help my students have the resources to be successful with virtual learning. I can't thank each of you enough for your kindness and generosity. These headphones will make such a difference for my students. I can't wait to see their smiles as their wear their headphones over Zoom. Thank you again for helping to give my students the tools they need to be as successful as possible.

Ms. Mayer
Thank you so much for your support in this project! Yesterday was our first day back to being all virtual and I know that these supplies will really benefit my students! I can't wait to get these supplies into the hands of my students to help them during this time. Thank you again!

Ms. Crowell
Dear Robin Technologies, Inc.,
Thank you so much for the amazing contribution of computer mice for our students. With some of my students working from home while others working in the classroom daily, this year has brought about many changes and difficulties. One of these was the inability for students to use the touch pads on the chromebooks with their online learning platform. By providing the students with a mouse, they are now able to focus on the educational content without the frustration of the mouse not working correctly.

The students were so excited to open the boxes and pull out the new mice. They commented on how nice they were and how they couldn't wait to use them. Thank you so very much for investing in the education of my students and providing them with this opportunity! We couldn't do it without donors like you! Thank you, thank you, thank you!

With gratitude,

Mrs. Grimm
Thank you so much for helping to fund our wireless mice project! Each box we received students hoped was our wireless mice. They finally arrived over Winter Break. Students were elated when they arrived back to school and the mice were there. We opened the box right away and put them to use!

The wireless mice have been a game changer for technology in our classroom! They are so much easier for students to use than the Chromebook touchpad. We recently did a project where students looked through online books, took a screenshot of different text features, and pasted this screenshot onto a Google Slide. In order to get the screenshot onto the Google Slide, students had to right click and manipulate different pictures. Students quickly realized this activity wouldn't have been possible without the wireless mice.

Thanks again for supporting our classroom! We greatly appreciate your generosity.

Ms. Amos
Thank you so much for your generous donation to our students. Virtual learning has been so difficult on everyone. I think providing these mice to the kids will really brighten their day and make their online experience so much better. Any way we can make this experience easier for our kids is a definite win. Your thoughtfulness is so appreciated.

Mrs. McManus
I cannot thank you enough for supporting my students as they are learning from home. Your generous donation to my project is much appreciated! I cannot wait to announce the good news to my kiddos. They are going to be very excited!

Learning from home is difficult for every child, but even harder for my students with special needs. Your gift will help my students as they navigate through distance learning.

Mrs. Conrad
Thanks for helping my students get this needed headphones!! We will put them to good use in our online leaning platform. Online learning is hard but this headphones will make it much easier for me and my students! Thanks from all the Ecole Kenwood community! Merci mille fois vous tous!!

Mr. Sall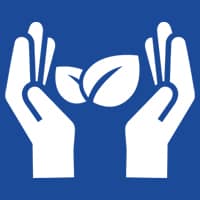 Supporting Office Space Needs for Seeds of Caring
2020 was a year of change. One major change for Robintek was moving into our new office in Westerville, Ohio! With the new office, came a new opportunity. One of the charities we support, Seeds of Caring, was in need of office space. We were able to help support them by donating the use of a portion of our space.
Seeds of Caring works to empower kids to create a kinder community through service, social action and community building. They create meaningful opportunities for kids and their families to build confidence in their ability to contribute and develop a heart for service.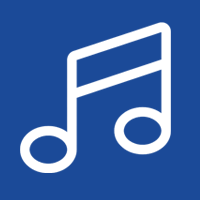 Supporting Our Clients Endeavors
Robintek is dedicated to helping our clients get where they want to go. From making a hobby "internet official" to helping businesses reach their goals; our team loves being a part of our client's journeys. Occasionally, we also get to help support our client's endeavors, helping them realize their dreams. This year, we partnered with Milt Allen. Milt is a music educator and his charity, The Music Guerrilla, works with underserved communities around the world, teaching, empowering, and providing for young musicians and teachers. Milt undertook the ambitious goal of climbing Mt Kilimanjaro this year, and Robintek was able to help sponsor part of Milt's trip. We are proud to help Milt achieve his dream, and we'll continue to support his charity work at The Music Guerrilla.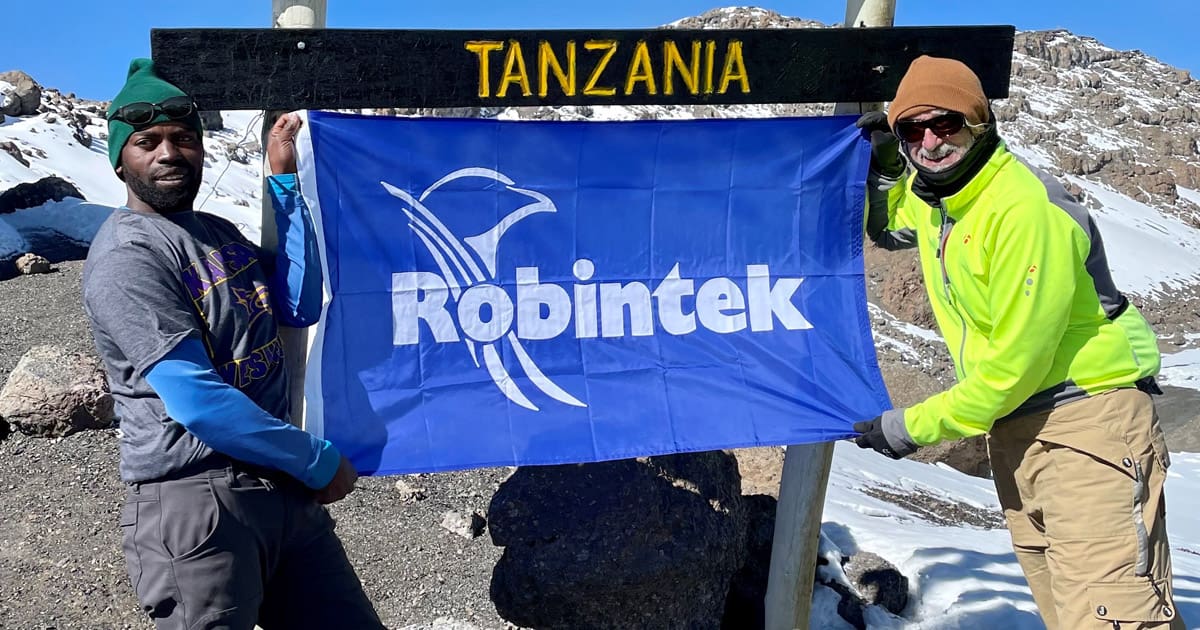 Our Annual Free Custom Website Design for Charity
As part of our commitment to give back to the community, each year we choose one charitable organization to receive a free custom website. For 2020, CHA Animal Shelter was selected. CHA Animal Shelter is a nonprofit animal shelter caring for homeless cats and dogs in Columbus, Ohio.
To see if you qualify for the Robintek Charitable Website program or to recommend an organization click here to contact us today.
Robintek Employees Community Involvement
Robintek employees have a passion for serving the local community through volunteerism. Our team volunteers with a variety of organizations and causes including:
Vineyard Columbus – VC Twenty Services
Vineyard Columbus – Worship Arts
Seeds of Caring
Asbury United Methodist Church
Mid-East Performance Association (MEPA)
The Music Guerrilla
Wobblers Anonymous
Eyes Wide Open International
Shaun Stonerook Foundation
Community Kitchen
Hope Thru Housing
Life for Haiti
Heart to Heart Food Pantry