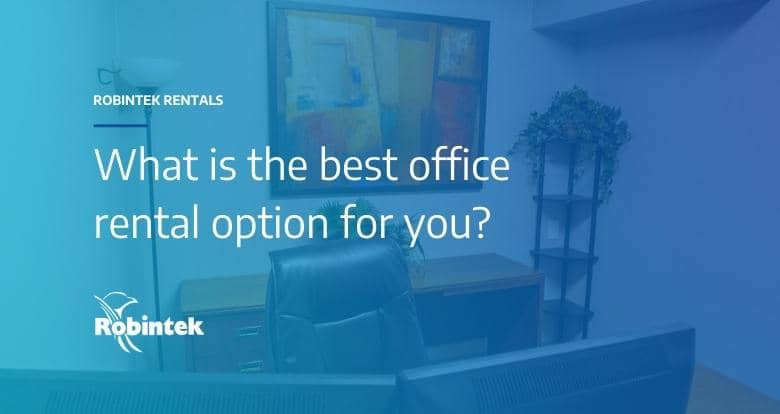 When it comes to finding the perfect office space, one size doesn't fit all. Robintek Rentals understands that every professional has unique needs, which is why we offer a variety of office rental plans to cater to your specific requirements. Whether you're a solo entrepreneur, part of a small team, or just need a convenient place to work, we have an option for you. Let's explore our diverse office plans and find the one that suits you best: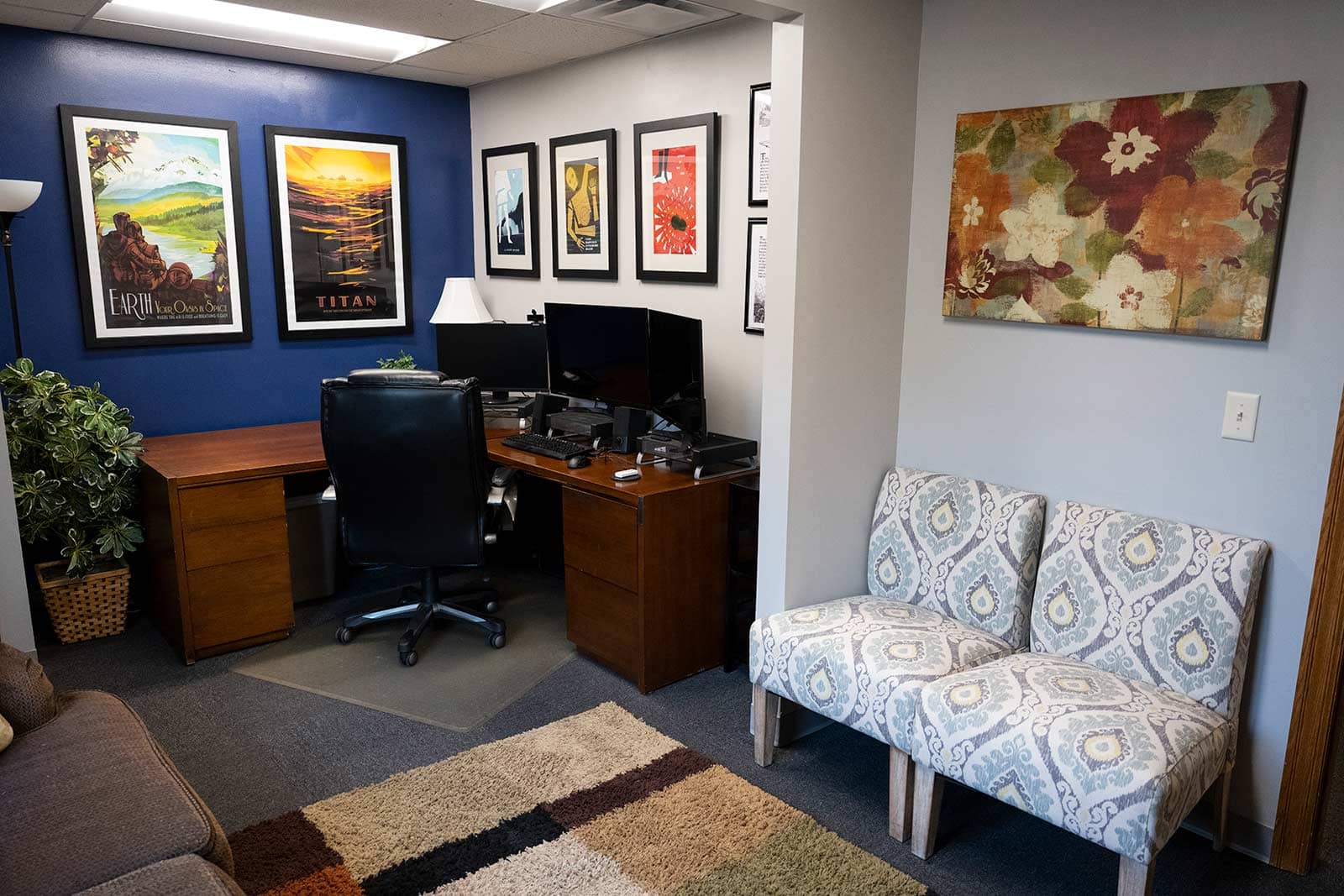 Premium Offices
$850/Month
Our premium offices are the epitome of workspace excellence. These spacious, light-filled offices are designed for those who crave privacy and a touch of luxury in their work life. Here's what you can expect:
Generously sized offices with windows for beautiful natural light.
Ample room for two desks or a desk and a meeting table.
The freedom to customize the space to your liking with your own furniture and personal décor.
Perfect for one to two individuals who appreciate premium amenities.
Experience workspace opulence in our premium office spaces. Contact us today to elevate your workspace.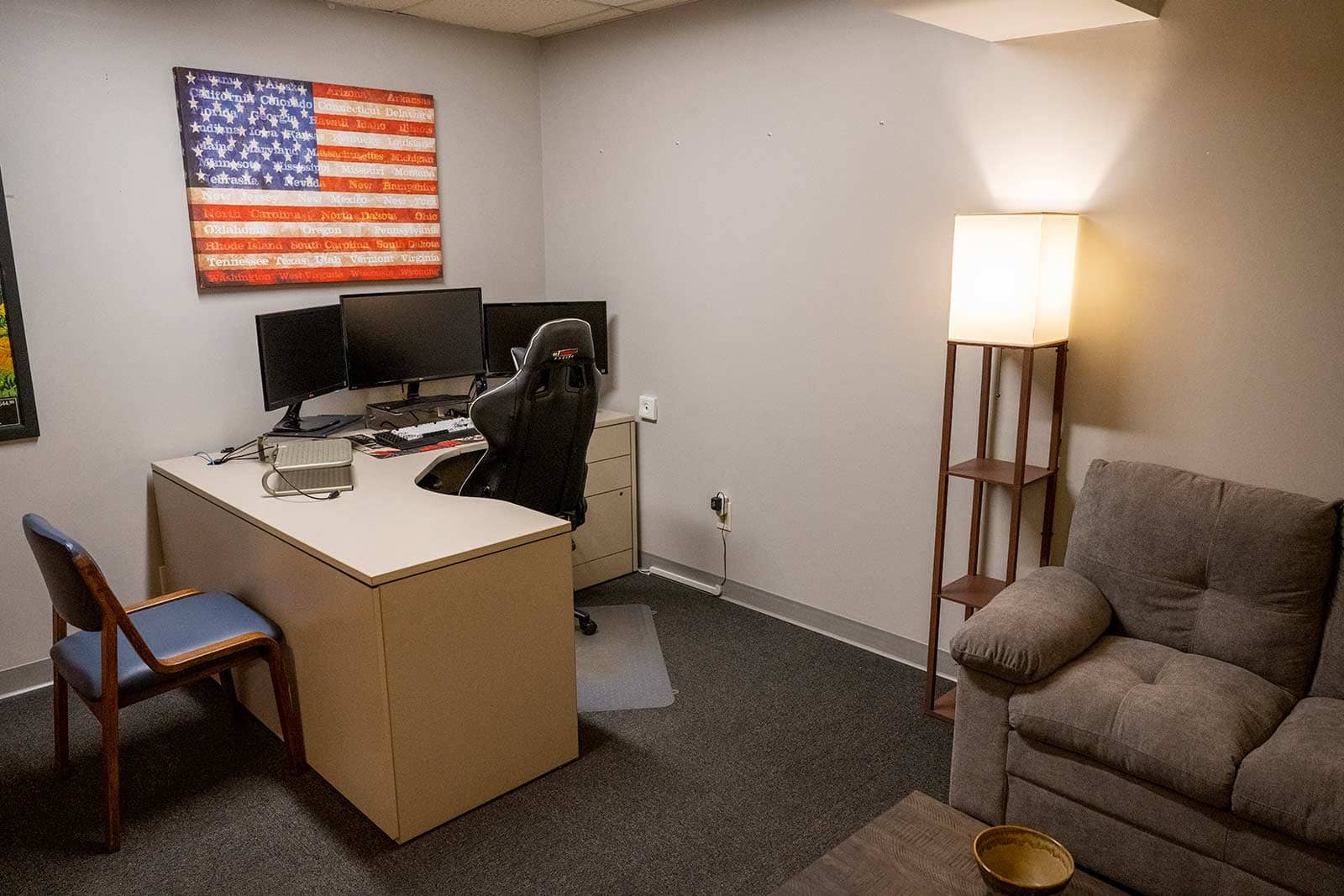 Double Offices
$700/Month
If you're looking for a spacious office for yourself or to share with a colleague, our double offices are an excellent choice. These offices are all about flexibility and convenience:
Enough room for one to two people, each with their own desk.
Exclusive rental option available if you'd prefer the entire space to yourself.
Convenient access to our community kitchen.
Ideal for those who value collaboration or require extra space.
Discover the versatility of our double office spaces today. Your ideal workspace awaits!
Single Offices
$350/Month
Our single offices offer the perfect blend of affordability and privacy, making them a popular choice among our renters. Here's what you'll find:
Cozy and comfortable workspaces designed for one.
Adequate room for setting up a desk and working comfortably.
Budget-friendly option without compromising on privacy.
Ideal for solo professionals seeking a peaceful work environment.
Don't miss out on this budget-friendly yet private workspace option. Schedule a tour with us today and make your workdays more comfortable.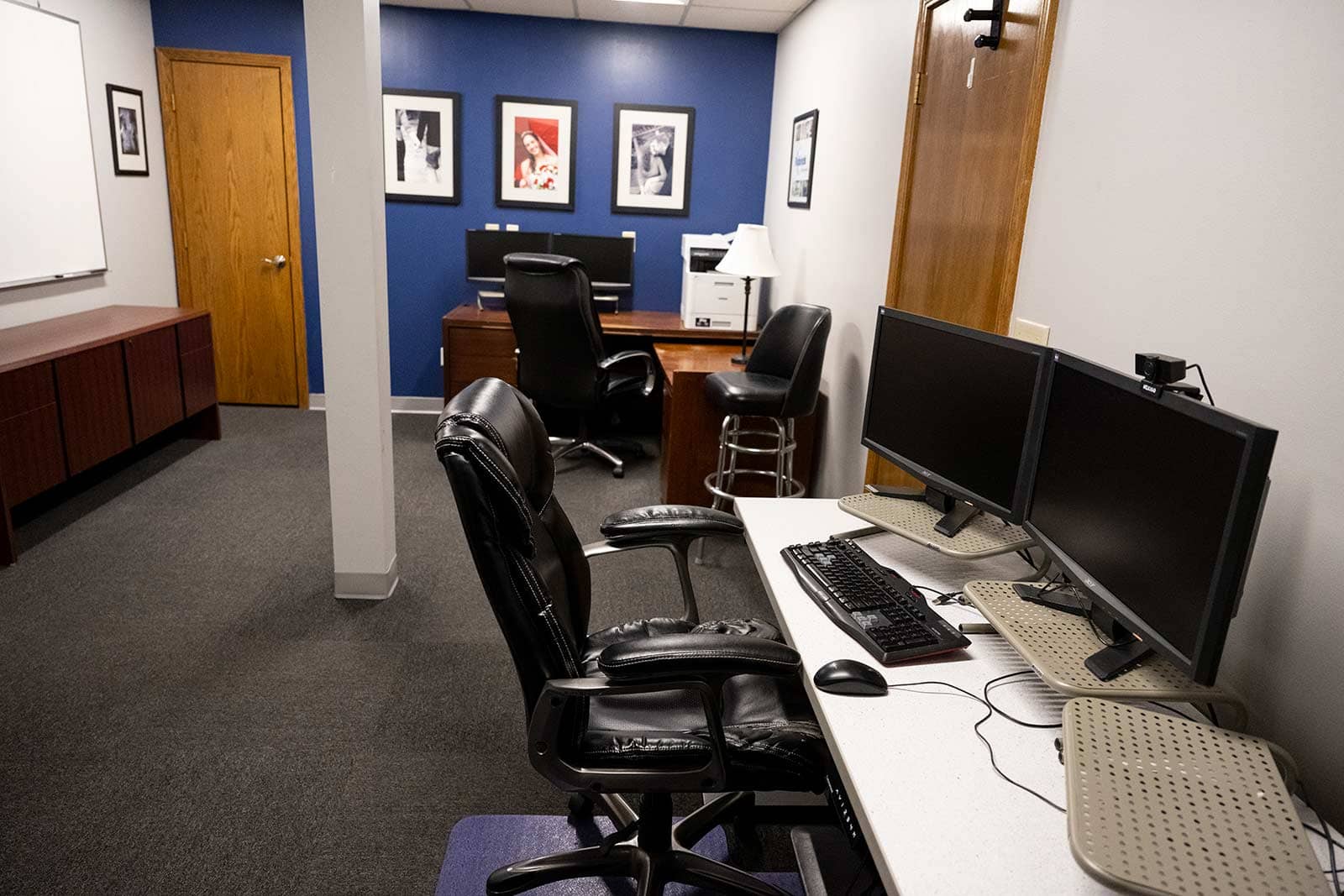 Shared Workspace

$150/Month
For those seeking a cost-effective workspace solution in Central Ohio, our shared office spaces are the answer. These spaces are perfect for various professionals, including small business owners, freelancers, and those in need of a business address:
An affordable option for a stress-free workspace.
Suitable for professionals who occasionally need a physical address for business mail or meetings.
A welcoming community of like-minded individuals.
If this sounds like the right fit for you, schedule a tour today and join our collaborative workspace.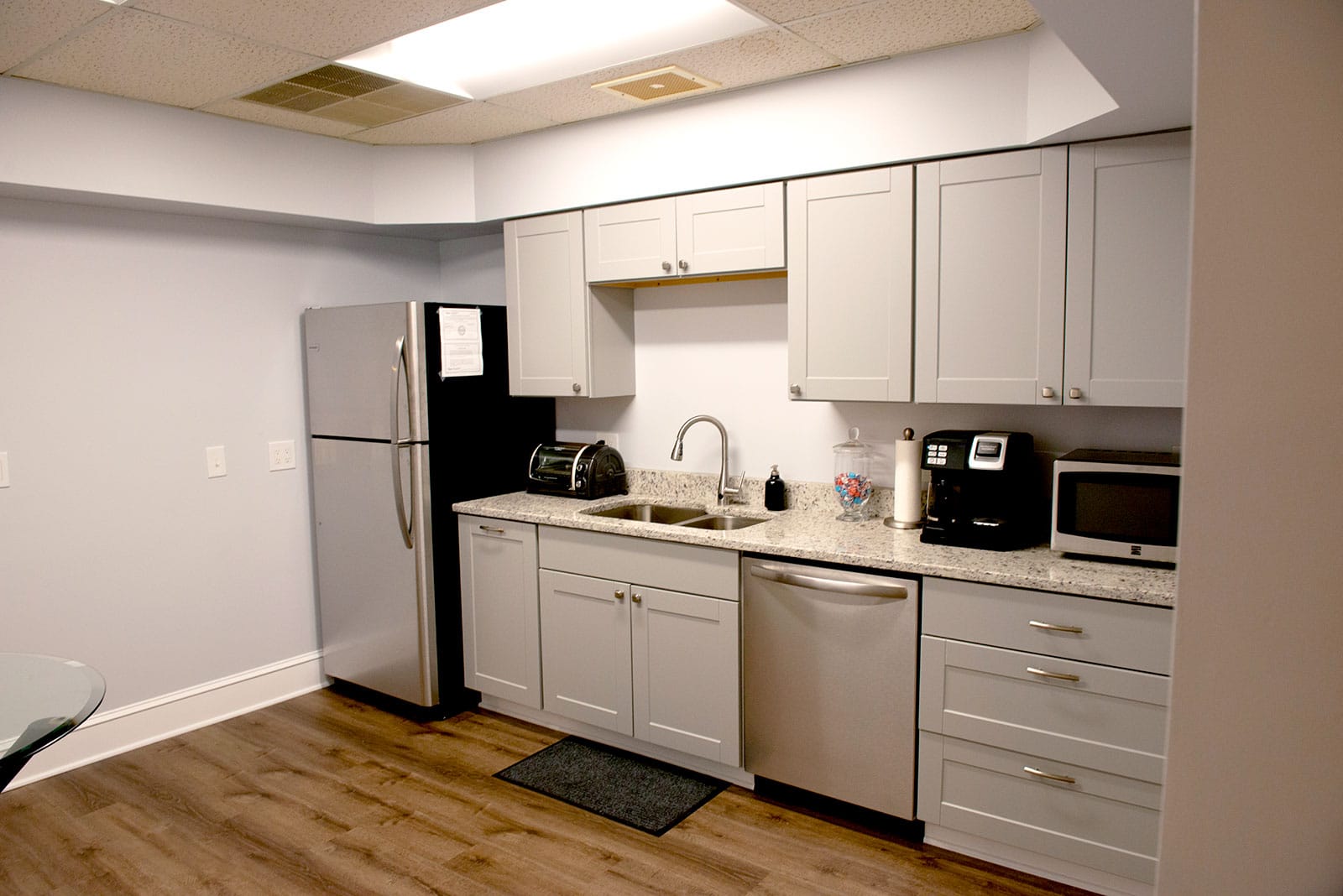 Amenities for all Renters

No matter which office rental plan you choose, all Robintek Rentals' tenants enjoy a range of exceptional amenities designed to enhance your workday experience:
24/7 access to your workspace.
Access to a well-equipped conference room.
Furnished offices for your convenience.
High-speed fiber internet to keep you connected.
Mail services to manage your business correspondence.
Utilities, parking, and Wi-Fi access included.
A community kitchen for your convenience.
Regular cleaning services to maintain a pristine work environment.
Professional business headshot services available.
Robintek Rentals is located in the heart of Uptown Westerville, offering easy access to Downtown Columbus, Dublin, and Worthington, as well as nearby freeways. With a wide selection of local dining options and ample on-site parking, your workday couldn't be more convenient.
Make the smart choice for your workspace needs and join the Robintek Rentals community. Contact us today to schedule a tour and take the first step toward unlocking a workplace experience that exceeds your expectations. Your ideal workspace is just a phone call away!
Learn More