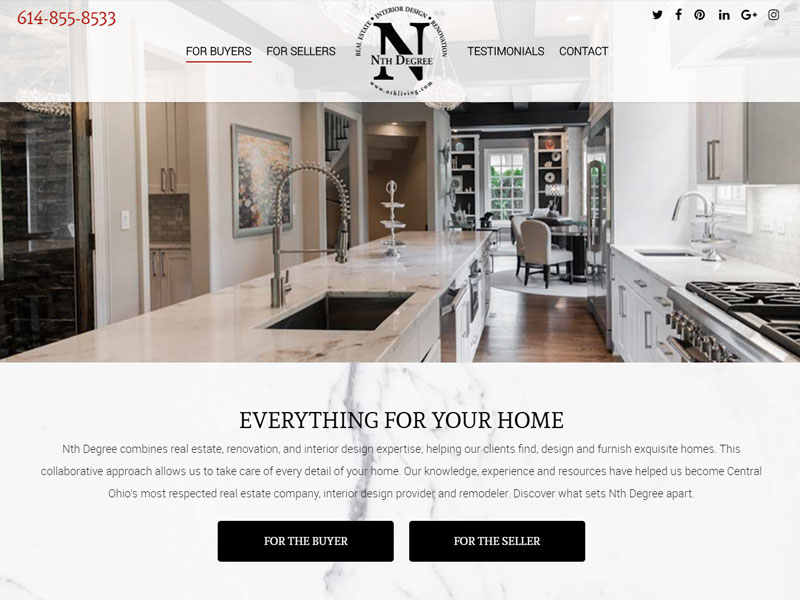 We created a classic, high end design for the Nth Degree landing page that draws inspiration from their branding and the beautiful imagery of homes they've worked on. We've incorporated subtle marble textures throughout the page to add to the sophisticated, classic feel of the site while adding interest to white space.
Since this is a landing page, the menu items aren't sub pages, but jump links to specific areas within the page. This allows for easy navigation. The calls to action and buttons throughout the site will direct visitors either to the contact form or will cross link to Nth Degree's other sites. We've also incorporated a large main image for big impact when a visitor first comes to the site.
View Full Case Study!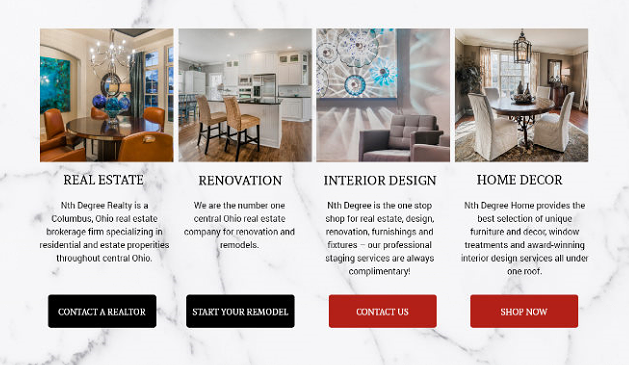 Content Management System
This website was created using the WordPress platform, which includes an easy-to-use Content Management System and an abundance of opportunities for growth and expansion.
Learn More!
Mobile Responsive
In order to give users the best possible experience while visiting this site, we made it mobile responsive. This allows the site to be viewed on many different devices with ease.
Learn More!
Custom Forms
Customers and clients being able to easily navigate and use your site should be top priority. Easy-to-use forms are crucial to keeping your customers satisfied.
Learn More!