Here at Robintek, our team is dedicated to helping every business reach its full potential through the web. Today's Robintek Spotlight features restaurants in Columbus! Take a look at some of the websites we created for local restaurants in and around Columbus!

SushiKo
With over 15 years of experience under their belt, SushiKo is easily the best sushi you'll find in Columbus. More than 100 varieties of sushi, Sashimi and Rolls are offered on the menu. From the traditional to the unique, you're sure to enjoy all of what SushiKo has to offer.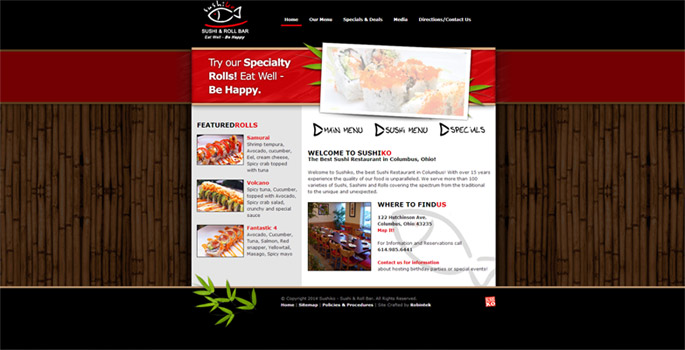 The Crafty Pint
Crafty Pint just launched it's grand opening in Worthington and business has been growing like wildfire! This awesome, new gastropub serves forty craft beers and showcases a delectable array of menu items that everyone will enjoy. With unique menu items like Blueberry Glazed Salmon and Paprika Pork Tacos, you won't get bored of what Crafty Pint has to offer!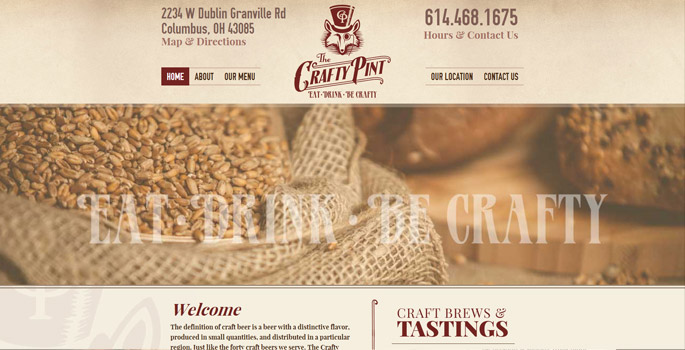 Rude Dog Bar & Grill
If you're looking for a place to chill after work, Rude Dog Bar & Grill is the place to be! With a friendly staff and a tasty menu with food made fresh and from scratch everyday, there's something for everyone at Rude Dog Bar & Grill. Hangout at any of their three locations. (Polaris, Pickerington, and Grandview)