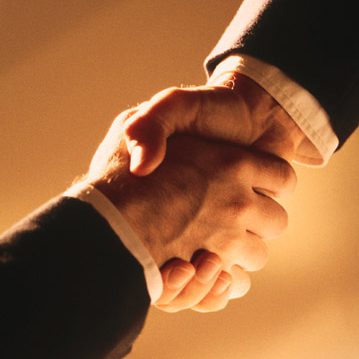 Written by Joe Jorgenson, President
Bad Reviews are a Blessing
In today's landscape of service providers, online reviews and a consumer base that is better informed than any previous generation leading with a strong brand position that emphasizes customer service is a great way to stand out.
It's a difficult position to take when it comes to your primary messaging. Saying that you provide excellent customer service or that you put your customer's needs first can come across as disingenuous or white noise in a market where everyone seems to makes similar claims. So, how do you convey that your service is better without saying it? How do you attract your ideal customers if you can't simply say that you'll do the best at fulfilling their needs? Here are some ideas:
Your brand should be considered any reference to your business, products, or leaders of the business, anywhere they appear. Create a list of websites that index your business and frequently visit them to look over the reviews. Respond to complaints or praise as quickly as possible.
Bad Reviews can be a blessing! The majority of people believe that reviews of a business that contain no negative statements are either censored or are completely fake. A bad review in public is an opportunity to show off your superior customer service In Public! (It also helps that most unhappy customers return to a provider if their issue is resolved quickly.)
Go where the people are and own it. Yelp boasts more than 26,000 reviews every minute (Aug 2016 report) and Facebook allows for both ratings and reviews of businesses. These two platforms, depending on the type of business you're in, can be enough to get a footing. Read the reviews, make changes to your policies and address the customer's concerns in public.
If your industry traditionally relied on word of mouth referrals this is especially for you. Reviews, both good and bad, are given similar weight to an in-person reference to a business. As our engagement/relationships with one another evolve to be more digital, this aspect will as well.
Rewrite copy, or add new pages, on your website explaining your dedication to this principle.
Take the time to discuss how you want your business to be perceived, what changes you can make internally and then how you can illustrate this as a key differentiator in the publics eye. Good reviews are great, but bad reviews are an opportunity many are missing.