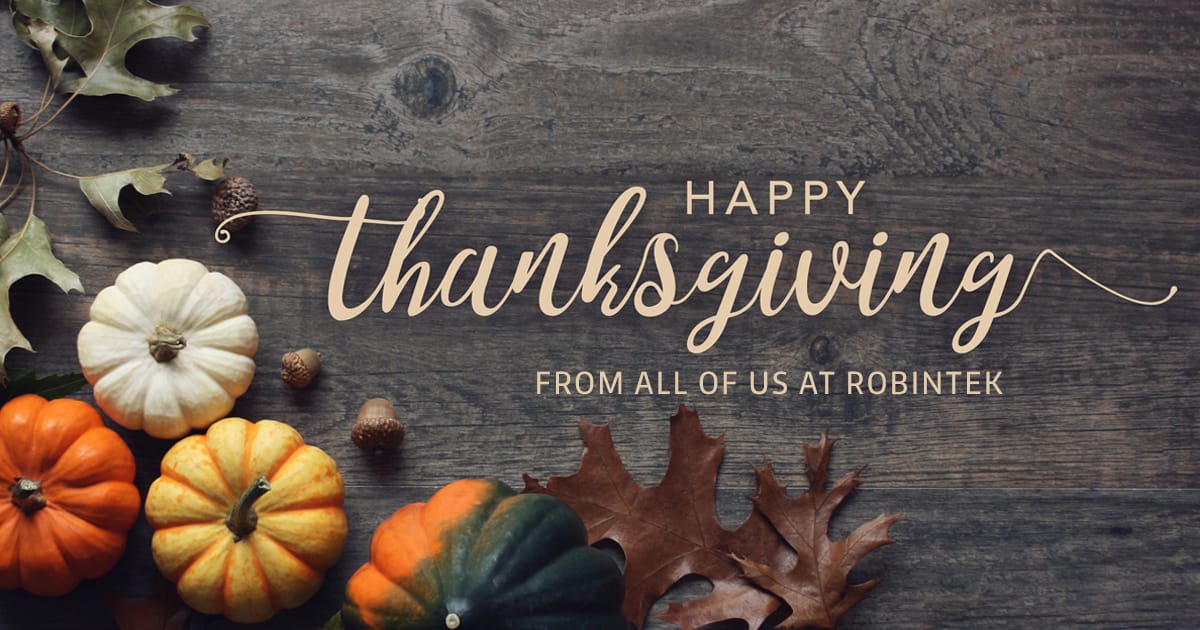 Thanksgiving reminds us of everything we have to be grateful for. As we look back on the past year and get ready for gatherings with our families, we're thankful for all our wonderful clients, our amazing team, and our inspiring community.
The Robintek offices will be closed this Thursday and Friday while our team takes time to be with their families for the holiday.
From all of us at Robintek, we hope you have a happy Thanksgiving!