Custom websites and marketing for the healthcare industry
Having started in the healthcare space, Robintek is well positioned to fulfill your company's needs. Whether it is facility management, individual practices, clinical software or patient advocacy, we have worked on all of those types of website projects and are familiar with the patient-friendly terms and proper SEO strategy to make your website as successful as it can be.

Websites designed to attract leads
Robintek will work with you to develop a custom design that looks great and delivers results. Need a custom application? Our team is well versed in creating web programs that automate, educate, and make your team's (and users'!) experience great.

Multimedia and Branding
After your website is built and optimized, it is time to take a look at the rest of your marketing resources. Do your brochures, flyers, business cards, and other materials match the look and feel of your new website? If not, they should. Robintek will create cohesion across all your marketing assets and ensure that patients know your mark when they see it!
Let's get started
We're here to help you succeed. Our team is your team, and it all starts with a conversation.
Get found online with Search Engine Optimization (SEO)
Search Engine Optimization for healthcare businesses is evolving quickly, as is nearly every industry. Robintek's experience can help you identify the keywords your patients are using, make them local-friendly, and then optimize the pages on your site with keyword-rich content through blogs, eBooks/white papers, videos, and more to attract the patients you want and properly market your practice.
Nursing Homes
Robintek has worked with over a quarter of the long-term care facilities in the state of Ohio and is a proud advocate for them. We've created a way for those facilities to easily print and deliver care cards to its residents from family members and have made those sites easy to navigate and find information.
Surgery Centers
Robintek has built or re-branded many multi-specialty surgery centers, pediatric surgery centers, and ambulatory surgery centers across the United States, including custom intake forms, mobile responsive design, and easy navigation.
Hospice
Hospice centers are often misunderstood in their services and offerings, which Robintek has helped facilities to dispel incorrect notions about what they do. We have helped highlight the comfort-oriented care that these centers offer and help family members find accurate information during a difficult time.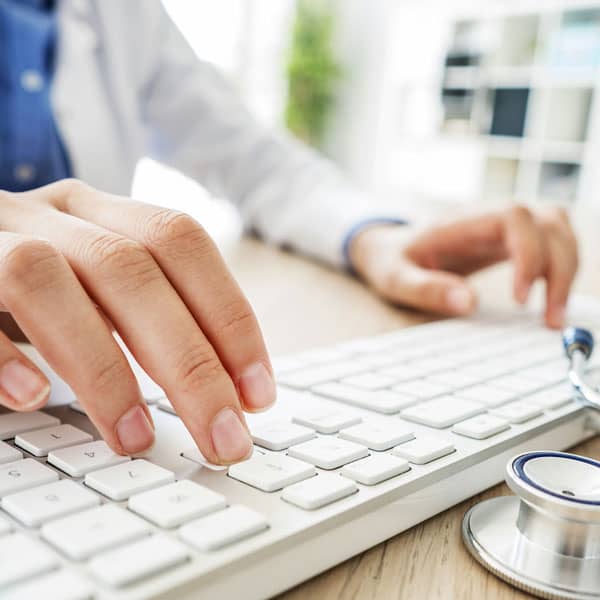 Facility Management
Robintek has worked with a combination of companies that all together, manage over 100 long-term care facilities, surgery centers, hospice facilities, and other providers.
Intermediate Care Facilities
These facilities are unique in that the care given is often very intensive and hands-on. Robintek has worked with these facilities, as well as county boards for developmental disabilities, to help those searching have a better understanding of their offerings and services.
Why choose Robintek for your online Healthcare solutions?
Robintek has been working with various healthcare organizations to meet their online needs for over 20 years. We are uniquely able to solve the online challenges faced by healthcare organizations through our extensive experience in building custom websites that automate many business processes. From SEO and data reporting options to financial tracking and multi-facility management, Robintek can make your healthcare business run more efficiently. We are dedicated to serving the healthcare industry through creating beautiful websites centered around user experience, developing industry specific software solutions and tools, and partnering with our clients to improve outcomes and achieve their goals.
Featured Healthcare Industry Website Design
Foundations Health Systems
"Working with Robintek has not only greatly improved our companies' effectiveness in reaching many more people, it has drastically changed our entire understanding of marketing and the importance of an active, positive digital presence. The team at Robintek are more than developers. They genuinely care about helping their clients be successful. There is always someone available to help you brainstorm, evaluate, and create your next big vision."
Levi Lunsford
Director of Operations, Foundations Health Solutions