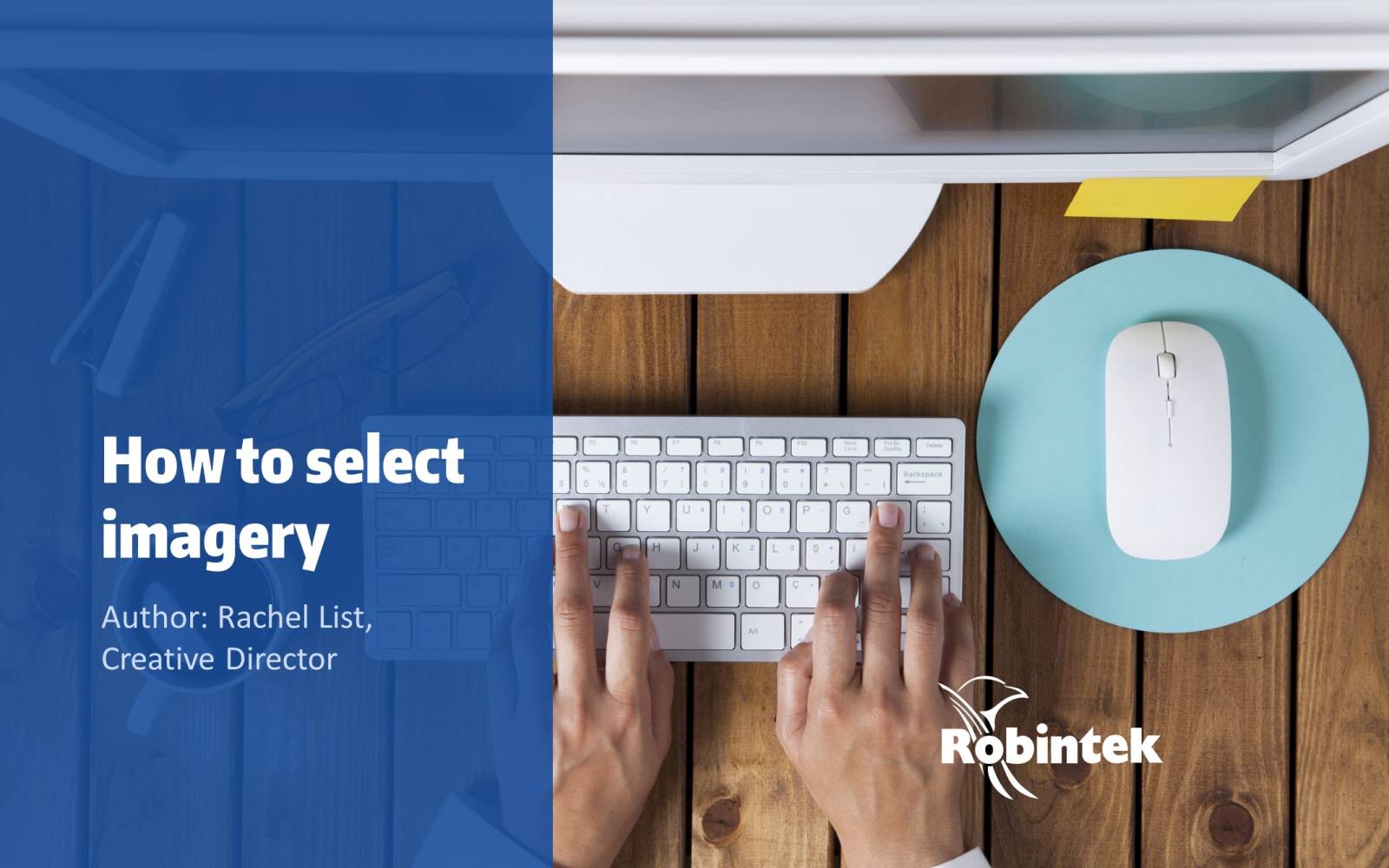 Imagery, whether photos, illustrations or icons, has a huge impact on the look and feel of your website. It's important to pick imagery that is brand appropriate and relevant. In this article we'll go over how to select imagery that is on brand, where to find imagery, and tips for preparing images for your website.
Imagery that reinforces your brand
Brand: The sum of materials and values associated with a particular company including trademark, symbols, marketing materials, products, customer satisfaction and overall perception. Simply stated: your brand is what someone thinks of when they hear your name.
Now that definition may feel a little wishy-washy, isn't your brand just your logo and colors? Absolutely not. Everything that is associated with your company is part of your brand, whether positive or negative.
As a company you work hard to portray who you are as a business, how well you do that is reflected in your brand strength. With that in mind, everything you use to represent your company should reflect how you want your company to be perceived by the public. This includes imagery.
Imagery can set the tone for your website. Are you a serious corporate entity? Select images that reflect that. Is your brand more personal and community driven? Make sure your imagery connects with that community. Is your brand playful & fun? Use that to your advantage when selecting pictures and illustrations.
Your imagery can reinforce or conflict with your company's message and tone. Imagery that reinforces your message benefits user experience, as people interacting with your site receive a cohesive message. Imagery that conflicts with your company's message can confuse users and lead to brand confusion.
Overall, pick images that are in line with your overall brand message and are relevant to the content they are displayed with. Beyond that here are a few tips to keep in mind:
People connect with images of other people, especially those that remind them of themselves. Know your audience and when possible, use imagery that speaks to that audience.
Select high quality images. It doesn't matter if they are stock images or if you hire a photographer to do on-site photos, make sure the photos you use are visually appealing, in focus, and correctly exposed.
Use unique images. Stock imagery has a bad reputation for being outdated and cheesy, but it doesn't have to be. While those images do exist, don't use them on your website. Pick images that feel fresh and are relevant. Avoid those that are dated, traditionally posed, or overused.
Where to find imagery
There are two main sources for imagery for your website: custom imagery or stock imagery.
Custom Imagery
You can hire a photographer or graphic designer to create custom imagery for your website. If you go this route your imagery is guaranteed to only be used by your company and it will be much more relevant to your brand than stock images. Hiring an individual or a firm to create custom imagery for your website can be more expensive than using stock imagery but the final product will be tailored to your needs and brand more than stock imagery.
Stock Imagery
There are many online sources for stock imagery, both paid and free. When selected images for your business website, we would recommend sticking with a paid service rather than a free source. The reason for this is that while many sites advertise "free" stock imagery there is fine print that can get your business into trouble legally. In some cases, these sites require attribution, additional fees for commercial uses, or further permissions from the copyright holder. In other cases, these sites do not have model releases for images that include people, or someone other than the copyright holder for the image has uploaded it illegally to a "free" site. Your business is held liable for any misuse of images from these types of sites.
A safer route for stock imagery would be a paid online service. There are many available, with varying pricing options from fairly inexpensive to a substantial investment. These paid services require images to have model releases and follow established copyright laws so that you can be confident in using an image purchased from one of them. Some of the major stock agencies include: AdobeStock, Getty, Shutterstock, and iStockPhoto.
Preparing your images for use online
Now that you've selected relevant, brand oriented images for your website you'll need to get them ready to go online.
Can't I just upload them through my website's content management system? Yes, but that's not recommended because it hasn't been optimized for the web yet. You could be uploading huge files that take forever to load, or badly named files that don't help your SEO.
Imagery you've acquired from a custom source or stock is usually high res and print quality, which means those files are BIG. Optimizing images for web includes making sure they're an ideal size for viewing online and loading online. Before you upload your image, resize it using an image editing program. Optimal image size varies depending on how you are using the image, but generally images should be no larger than 1600px on the longest side and 72-96 dpi (dots per inch, resolution).
You should also rename your image files, most times with stock or custom imagery there will be a generic image name and number which isn't relevant to the content of the image or your company. Rename the image to be relevant and use a web friendly naming convention (use hyphens instead of spaces, and no unusual characters).
Now your images are ready to upload to your website. Make sure you add appropriate alt attributes when adding them to your site for both image SEO and ADA compliance.
Beautiful, relevant & optimized images for your website
Now you can select and prepare visually stunning, brand relevant images for your website. You know the importance of matching your imagery with your brand message. You know the various sources you can use to get imagery, and you have some tips on how to select unique images that your audience will connect with. Finally, you know how to optimize your images for the web.
We hope these insights will help guide your image selection process, still, we know you may have some questions. Feel free to contact us for more information about selecting images for your website.