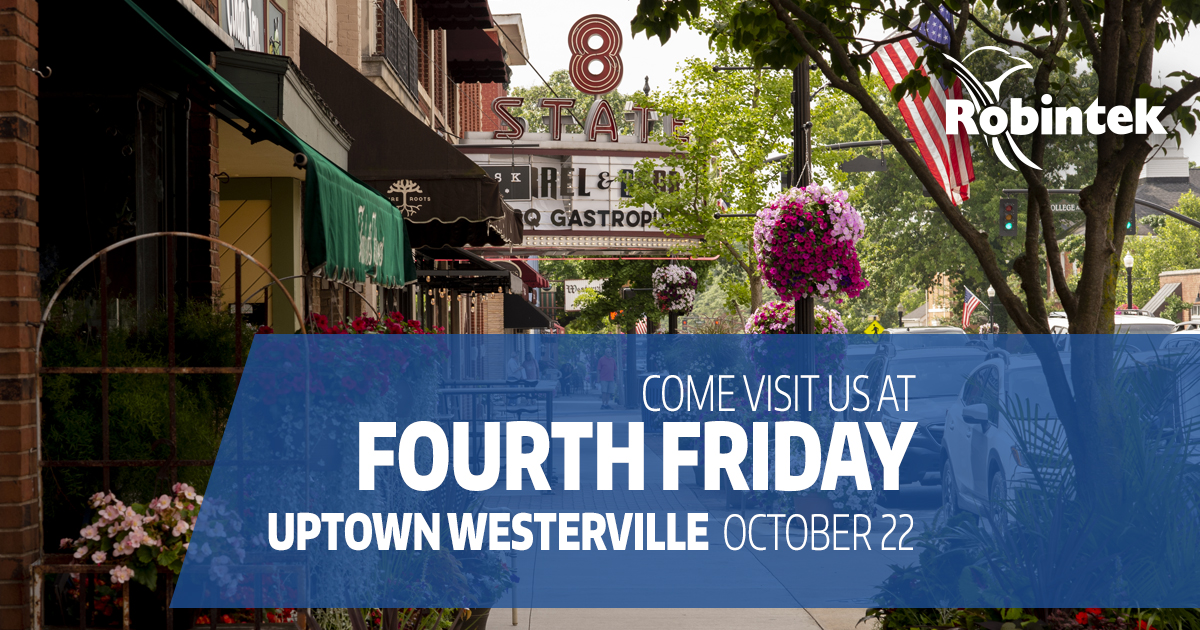 Visit the Robintek booth this Friday, October 22nd!
Come to uptown Westerville for the spooktacular final Fourth Friday event of 2021!
Fourth Friday is such a fun community event & we're so glad to be a part of it! With lots of tricks and treats planned, this Friday promises to be the perfect family event for the season. So come on out to State Street tomorrow, we can't wait to see you!
Trick-or-Treat
Kids are encouraged to dress up and trick-or-treat during the Fourth Friday event. Participating vendors with candy will display the Midnight Madness logo on their booth or table. Robintek is a participating vendor so make sure to stop by for a treat!
Two incredible scenes from The Great Westerville Pumpkin Glow
The Great Westerville Pumpkin Glow includes not one but two uptown displays for you to enjoy during Fourth Friday. One is located at the Uptown Rotary Mini Park while the other is in the Westerville City Hall Courtyard. If you're interested in visiting the other Great Pumpkin Glow scenes around Westerville you can find more information by visiting their website.
Visit The Great Pumpkin Glow Website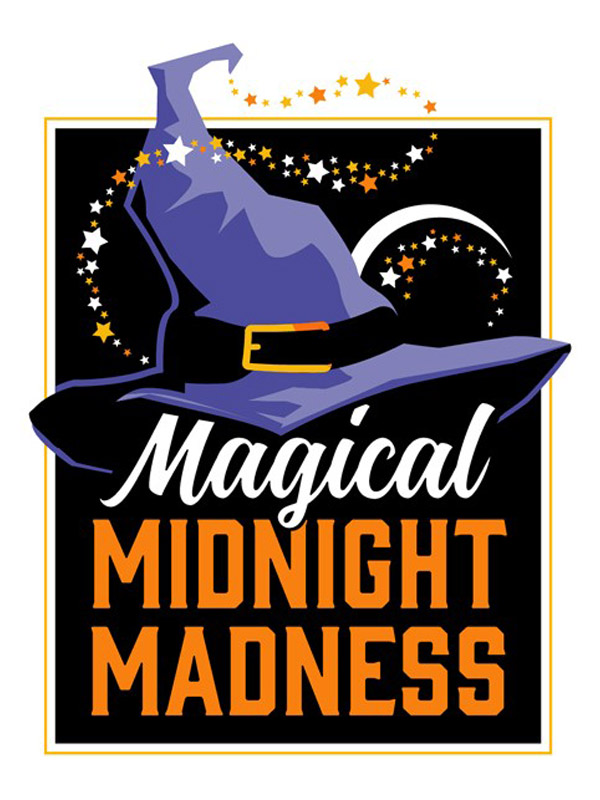 Learn more about us & get a free button showing your support for local Westerville businesses
Come visit our booth in front of Barrel & Boar to chat about how we can help with your website. We'll also have free buttons for you to show your support for local businesses.
About Fourth Friday
Fourth Friday is held the last Friday of each month from May to October. Business booths, artists, musicians and vendors set up along State Street from 6-8pm.  For information about the event, parking, and road closures please visit the Fourth Friday page of the Westerville website.
More Info About Fourth Friday