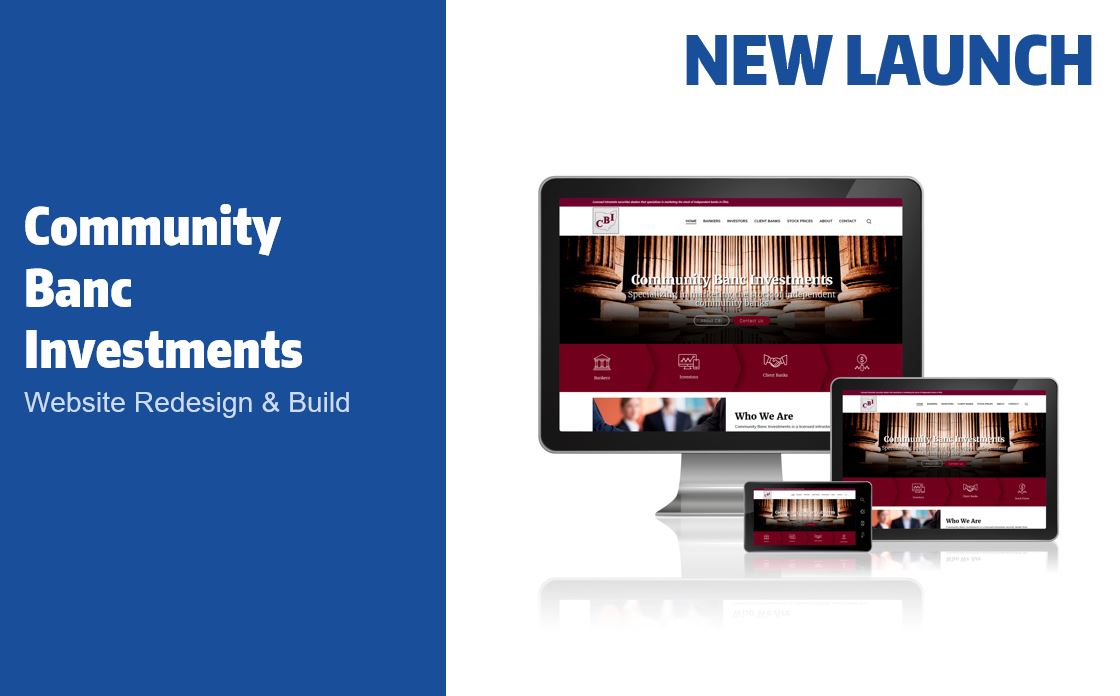 What We Did
The Community Banc Investments website was redesigned using the WordPress platform, which includes an easy-to-use content management system and a wealth of opportunities for expansion. The homepage incorporates high design elements while the interior content pages follow a basic format with some additional style elements to make them stand out. We also created a new navigation menu that will guide users to different services provided by CBI. The website was built in a mobile responsive manner allowing for easy browsing on mobile devices.
This website was created using the WordPress platform, which includes an easy-to-use Content Management System and an abundance of opportunities for growth and expansion.
Learn More!
In order to give users the best possible experience while visiting this site, we made it mobile responsive. This allows the site to be viewed on many different devices with ease.
Learn More!
ABOUT THE CLIENT
Community Banc Investments is a licensed intrastate securities dealer that specializes in marketing the stock of independent banks in Ohio. The management has been working in this market since 1977 and is one of the few recognized professionals in this area that is considered banker-friendly. CBI is the only market recommended by the Community Bankers Association of Ohio.
We are Robintek, a website development company & digital agency based in Columbus, Ohio, focused on working one on one with you to take your ideas and make them a reality. Work with us to create a one of a kind website from the ground up to reflect your business.
Request a Consultation