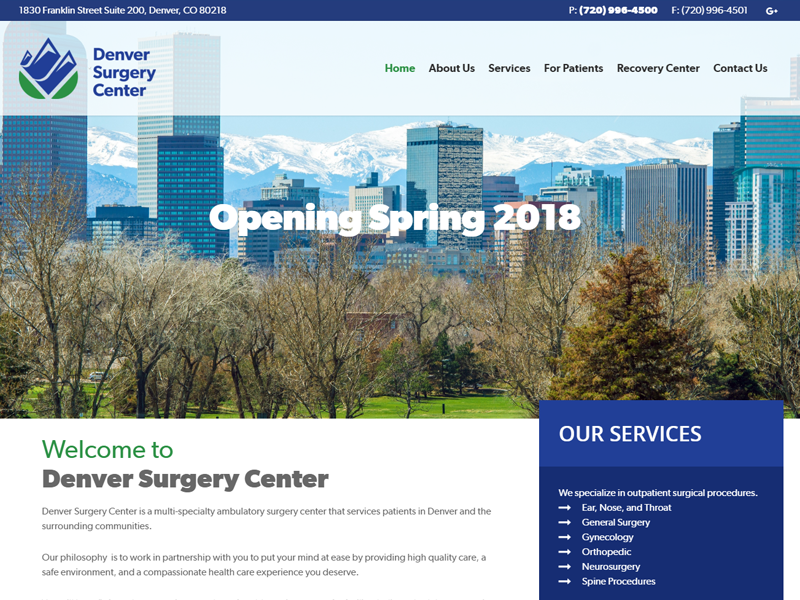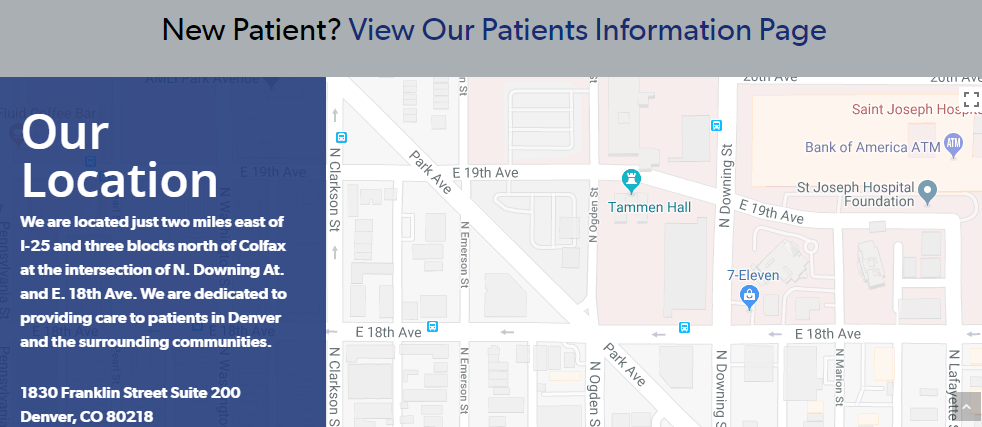 Denver Surgery Center is a multi-specialty ambulatory surgery center that services patients in Denver and the surrounding communities.
Denver Surgery Center occupies a 17,000 square-foot facility with five operating rooms and a convalescent & recovery center. Our clinical staff members are highly skilled individuals with extensive experience in the surgical field. We specialize in outpatient surgical services for General Surgery, Orthopaedics, Neurosurgery, and Otolaryngology/Ear, Nose and Throat (ENT).
View Full Case Study!
Content Management System
This website was created using the WordPress platform, which includes an easy-to-use Content Management System and an abundance of opportunities for growth and expansion.
Learn More!
Mobile Responsive
In order to give users the best possible experience while visiting this site, we made it mobile responsive. This allows the site to be viewed on many different devices with ease.
Learn More!
Custom Forms
Customers and clients being able to easily navigate and use your site should be top priority. Easy-to-use forms are crucial to keeping your customers satisfied.
Learn More!