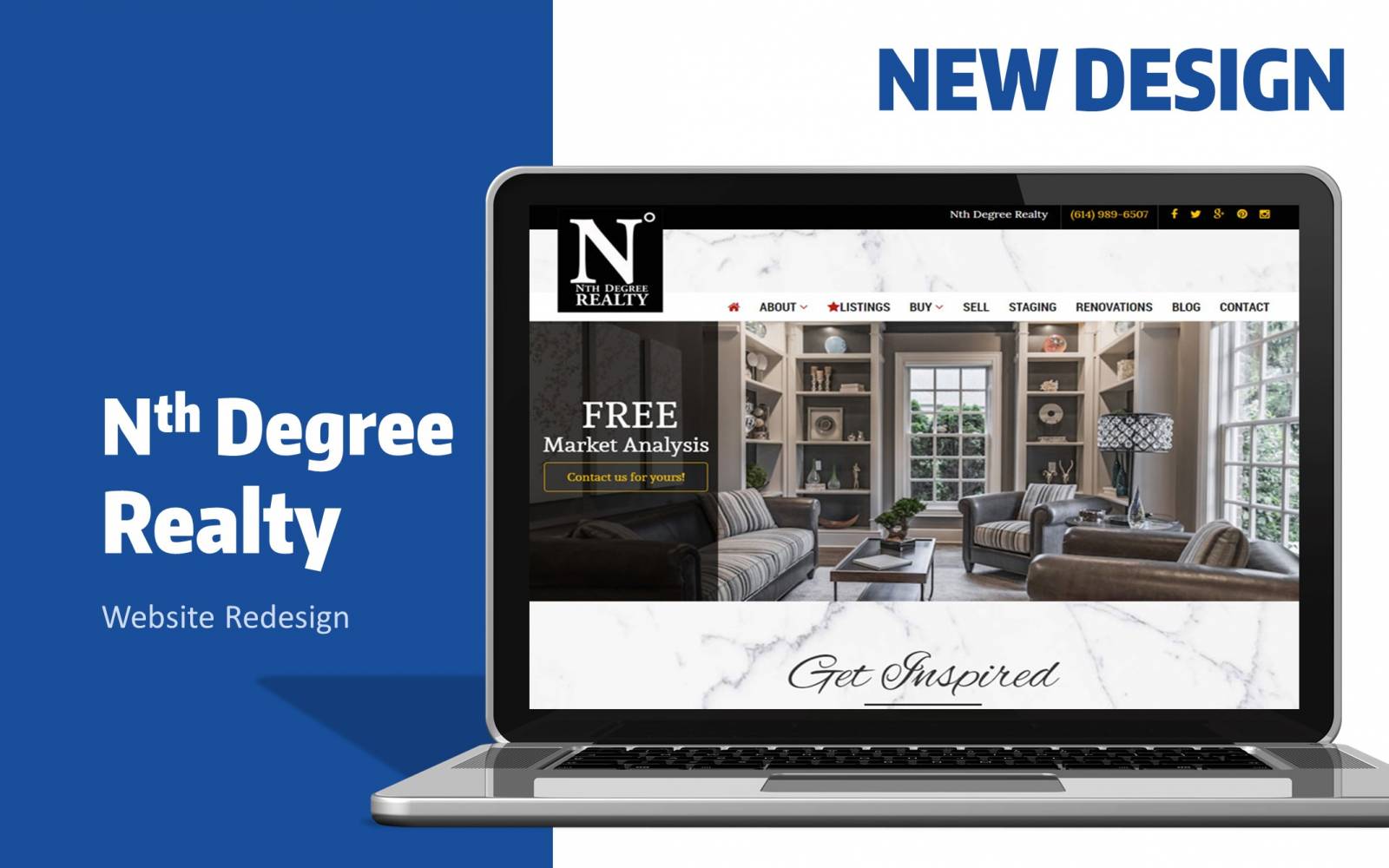 What We Did
We worked with Nth Degree Realty to redesign their website to match their brand, give them a more modern look, and promote lead generation.
To modernize the look of their site and bring their design in line with their brand standards we created a clean black and white design that featured large images to their beautiful homes. We used marble textures throughout the site to enhance their brand reputation for high quality materials and finishes used throughout their listings. We streamlined their fonts and styling throughout the site to maintain a clean, refined look that lends itself to the work that they do.
In order to promote lead generation, we worked with Nth Degree to clarify their message, tell their story, and engage with potential clients. We included calls to action throughout the homepage encouraging lead generation through valuable offers, and testimonials. We also included several sections devoted to clearly telling Nth Degree's story and commitment to quality and results. These sections help educate visitors on why they should work with Nth Degree and then offer clear calls to action to connect.
Overall this design not only helps promote the Nth Degree brand and message, but also serves as a valuable marketing piece to educate potential customers and generate leads.
This website was created using the WordPress platform, which includes an easy-to-use Content Management System and an abundance of opportunities for growth and expansion.
Learn More!
In order to give users the best possible experience while visiting this site, we made it mobile responsive. This allows the site to be viewed on many different devices with ease.
Learn More!