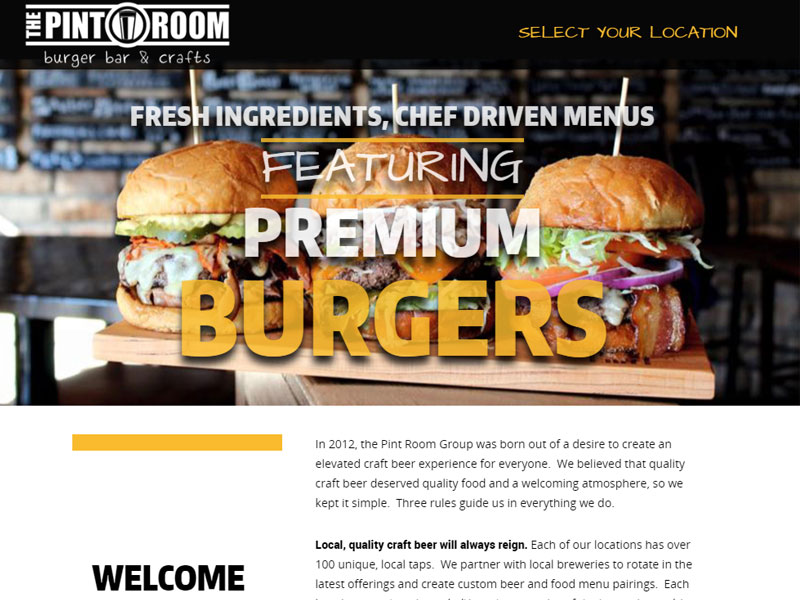 We created a casual, modern design for The Pint Room Dublin location. The design features the Pint Room's brand colors, grey, black, white, yellow and maroon. We crafted the site to allow for easy navigation by users driving web traffic to featured areas and marketing information for The Pint Room. The main rotating slider banner can be updated to feature specials, events or other marketing materials. The four boxes below the main slider highlight the main areas for users, links to the drink menu on Untappd, the food menu, weekly special and upcoming events. The welcome area below that allows for new copy to highlight more information about the Pint Room.
We've included an email signup to gather user's information for The Pint Room's mailing list and to allow for more customer interaction. We've also featured social media links and a feed from Instagram for continued customer engagement.
This website was created using the WordPress platform, which includes an easy-to-use Content Management System and an abundance of opportunities for growth and expansion.
Learn More!
In order to give users the best possible experience while visiting this site, we made it mobile responsive. This allows the site to be viewed on many different devices with ease.
Learn More!