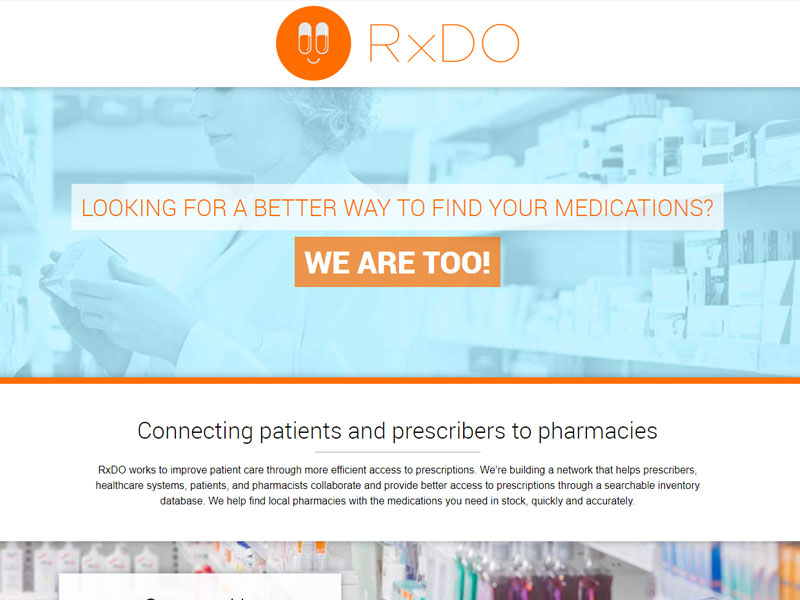 Check out our newest website design, RxDO! This website was built using our Robintek CMS and has a custom mobile responsive design.
About RxDO
RxDO connects patients and prescribers to pharmacies. They work to improve patient care through more efficient access to prescriptions. RxDO is building a network that helps prescribers, healthcare systems, patients, and pharmacists collaborate and provide better access to prescriptions through a searchable inventory database. They help find local pharmacies with specific medications in stock, quickly and accurately.

What we did
RxDO is a startup company with a great business plan. They had developed their branding colors and logo and wanted to partner with Robintek to design and build a website for them that was true to their brand and had the flexibility they needed to grow in the future.
Do you need a website?
Are you a startup business that needs a website? Robintek can help you! Our experienced team would love to talk to you about your online business goals and help you reach them. Contact us today for more information.
Request a Consultation!