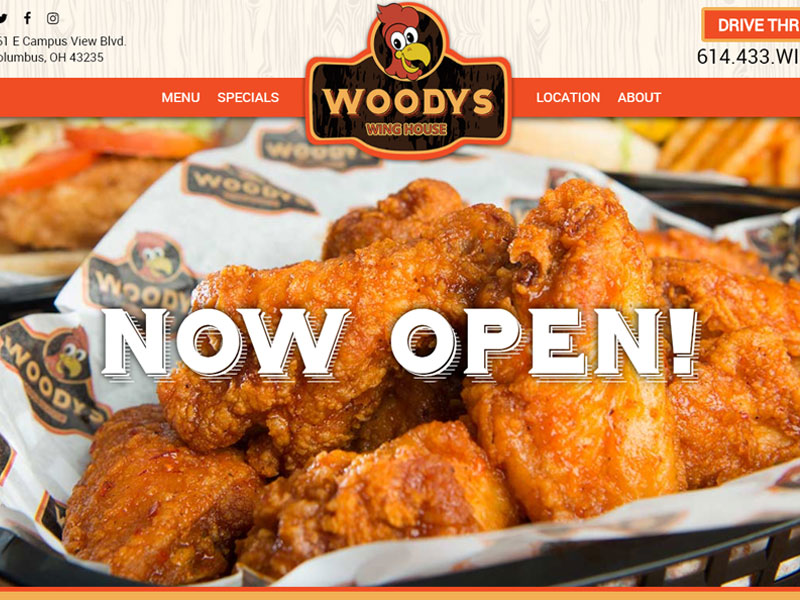 Woody's Wing House
Come watch the game on one of their 70+ 4K Ultra High Def TVs, eat and drink with your friends.
There is also a full service Drive thru at Woodys, but it's with a twist! Not only can you purchase your everyday convenience items in the drive thru, but you can also pick up carryout items straight off their in house menu!
Woody's Wing House is Columbus' favorite restaurant for sports, good food and parties!
Launch Site!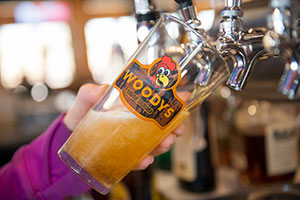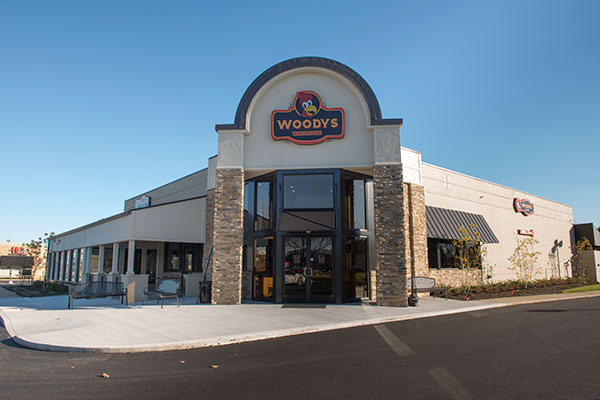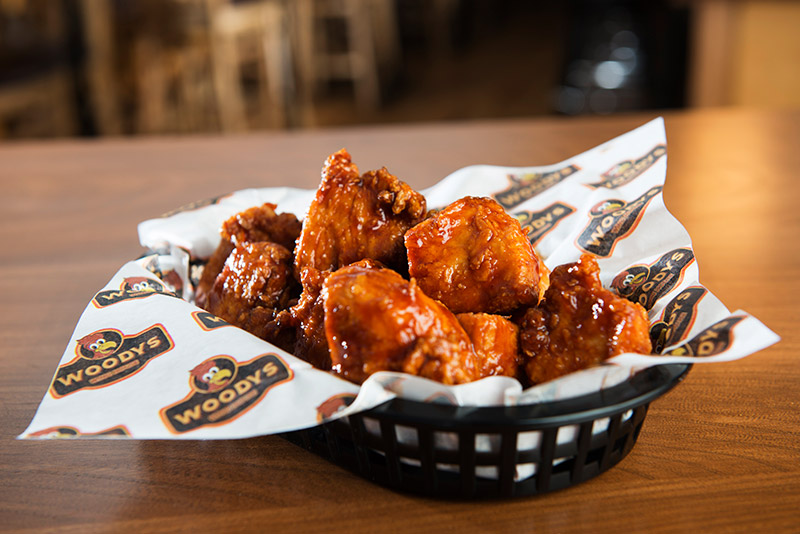 Content Management System
This website was created using the WordPress platform, which includes an easy-to-use Content Management System and an abundance of opportunities for growth and expansion.
Interested in your own WordPress website? View our WordPress designs!
Learn More!
Mobile Responsive
In order to give users the best possible experience while visiting this site, we made it mobile responsive. This allows the site to be viewed on many different devices with ease.
Learn More!
Photography
Whether you need a formal headshot, office photos, or a photographer for a business event, Robintek photography offers a range of business photography services to fit your needs.
Learn More!
Logo Design
Branding of a company is one of the most important aspects of business. A part of the branding process should always include creating a unique and memorable logo specific to one company.
Need a logo, or want to improve the one you already have?Take a look at our process!
Learn More!
Print Design
Robintek provides full print design services for our clients. From business cards to brochures and flyers, we have you covered. Do you need print design work done for you Learn more!
Learn More!