We create content that promotes your brand and connects with your audience.
Draw in new customers, increase sales, and build your brand identity with professional copywriting.
Despite the importance of good copywriting and content marketing, many companies don't have the time or expertise to develop such content. That's where Robintek comes in.

Targeted Content Strategy
Robintek will partner with you to develop a content strategy aligned with your business objectives. A clear content strategy is the foundation for creating content that connects and converts.

Our writers are an extension of your team
Our strategists and content writers work in concert with your team to develop engaging content for your target audience.

Plans to fit your needs & budget
Our competitively priced options and flexible services deliver the content you need within your budget.
Let's get started
We're here to help you succeed. Our team is your team, and it all starts with a conversation.
Our Process
We're dedicated to understanding your company's mission and values and reflecting that in the content we produce for you. Robintek's process starts with a conversation with your team to identify your company's unique content creation needs and goals.
We partner with you to conceptualize compelling content ideas and create professional copy personalized for your company. Each new piece of content will be sent to you for approval before being posted, and all feedback will be applied via edits and revisions.
As your business develops, we will continuously evaluate our content strategy to ensure that it is meeting your company's growing needs and helping your site perform to its full potential.
Content Creation Capabilities
Social Media Copywriting
The importance of your company's social media presence is undeniable, but while you may have business accounts on Facebook, Twitter, and LinkedIn, it can be difficult to keep them all consistently updated with meaningful content.
Robintek can help you produce well-written, engaging content to post on your various social media platforms, so that you can keep your business front and center on your customers' feeds.
Blog Post Copywriting
Boost organic website traffic and SEO performance with consistent, personalized blog content. Relevant, thought-provoking posts build your customer's trust and confidence in your brand and establish your business as an authoritative source.
Turn website visitors into paying clients with how-to articles and educational content that benefits your target audience. Robintek's expert copywriting staff will work with you to generate post ideas, and write engaging, informative articles that resonate with your customers.
Website Content Copywriting
Connect with existing and potential customers through strategic website content creation. Robintek's professional copywriters can deliver informative, compelling site content that will keep your customers engaged, positively impact SEO, and drive lead generation.
Our team offers a variety of content development and copywriting services for your website including content strategy, new copy development, and copy editing. We can help you tell your story and develop website content that drives your business objectives.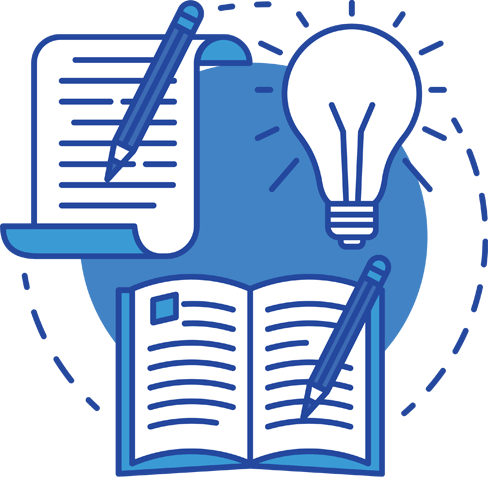 Additional Content Writing Services
In addition to the copywriting services mentioned above, Robintek's copywriting services can also assist your company with:
Ad copy
Mailer copy
Press release copy
Sales copy
Professional bios
Email copy
Newsletter copy
And more!