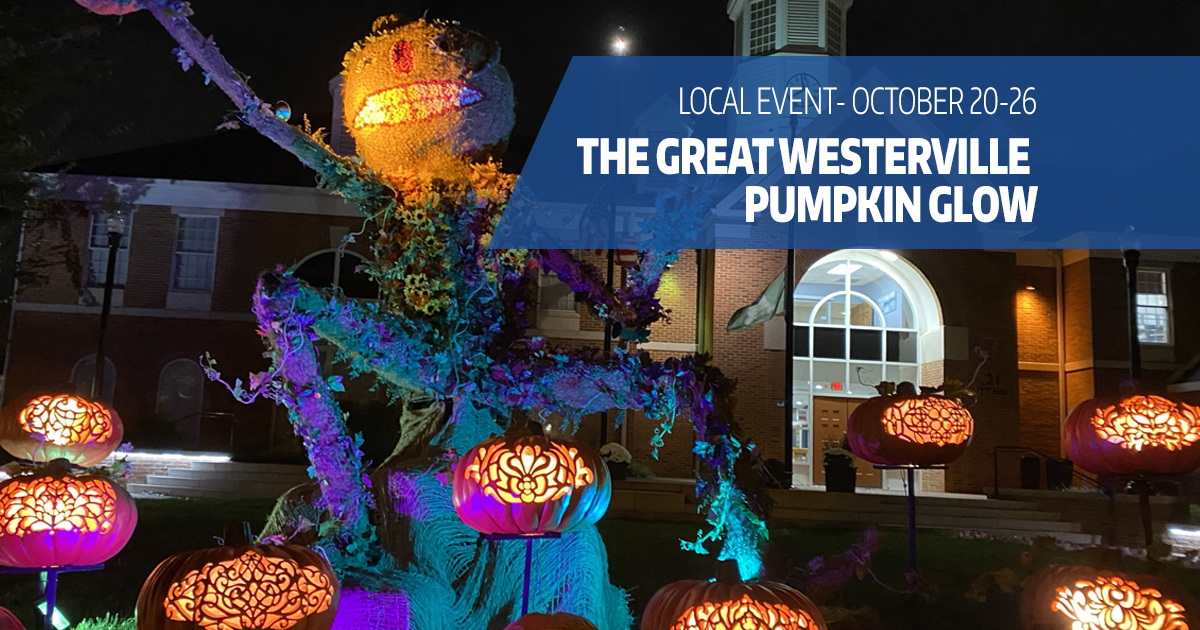 Come to Westerville for this year's Pumpkin Glow event!
Westerville has some wonderful seasonal events happening, and one of our favorites has been The Great Westerville Pumpkin Glow. This year, the event is free and features pumpkin displays at 8 local parks. The pumpkin displays will be viewable from Oct 20-26 so make sure to check out this fall family tradition soon!
Pumpkin Scene Locations
Towers Park
161 N. Spring Rd.
Hoff Woods Park
556 McCorkle Blvd. (Unfortunately, this display had to be removed due to vandalism)
Heritage Park
60 N. Cleveland Ave.
Westerville City Hall Courtyard
21 S. State St.
Uptown Rotary Park
54 N. State St.
Highlands Park
245 S. Spring Rd.
Westerville Community Center
350 N. Cleveland Ave.
Johnston-McVay Park
480 S. Hempstead Rd.
For more information about the event and an interactive map to help you plan your route visit the Westerville Parks and Rec website.
Photos from this year's Pumpkin Glow event!
One of our team members got a chance to check out the scenes with her family. They loved the creative displays, especially the Sleepy Hollow display at Heritage Park and the giant pumpkin man in the Westerville City Hall Courtyard. We hope you enjoy these photos from the event!
Visit the Westerville Parks & Rec Website