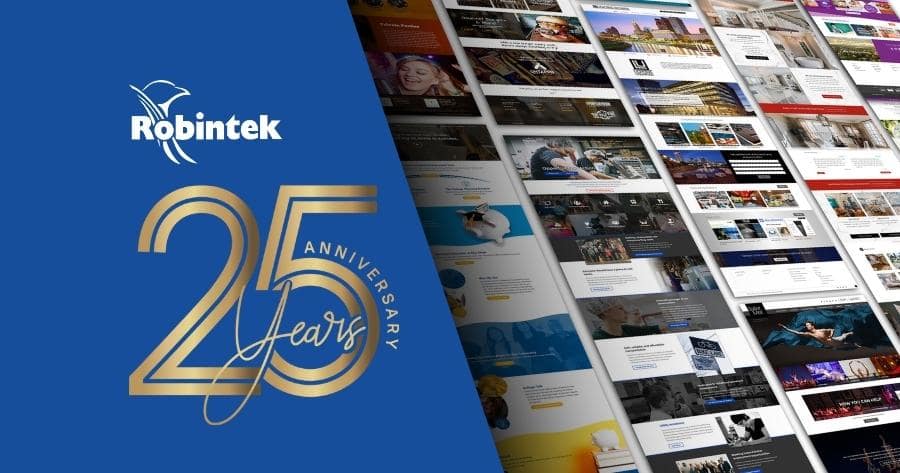 For over two decades, Robintek has been at the forefront of web development and design, passionately assisting businesses in their quest for online success. This year marks our 25th anniversary, and we couldn't be more thrilled to celebrate this remarkable milestone. Since our humble beginnings in the basement of our founder's home, Gary Jorgenson, in Westerville, Ohio, we've come a long way. Let's take a walk down memory lane and explore how Robintek has evolved into the trusted web development and design firm we are today.
Robintek's Beginnings
Robintek's journey began in Westerville, Ohio, with a single visionary: Gary Jorgenson. With a passion for web development and a desire to help businesses thrive in the digital age, he started this venture. It's in Westerville where our story truly began.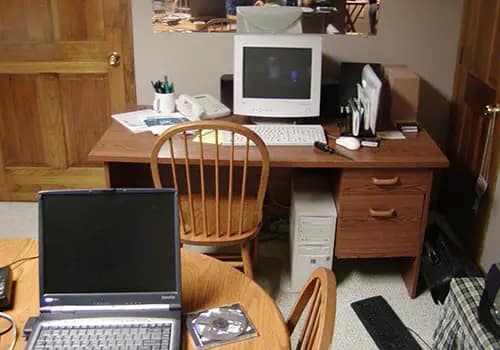 Robintek's original office
Growing with Purpose
As our commitment to excellence and dedication to our clients shone through, Robintek grew steadily. We quickly outgrew the basement and established ourselves in an office space in Worthington, Ohio, where we spent many successful years. It was in this period that we honed our skills, expanded our services, and gained invaluable experience.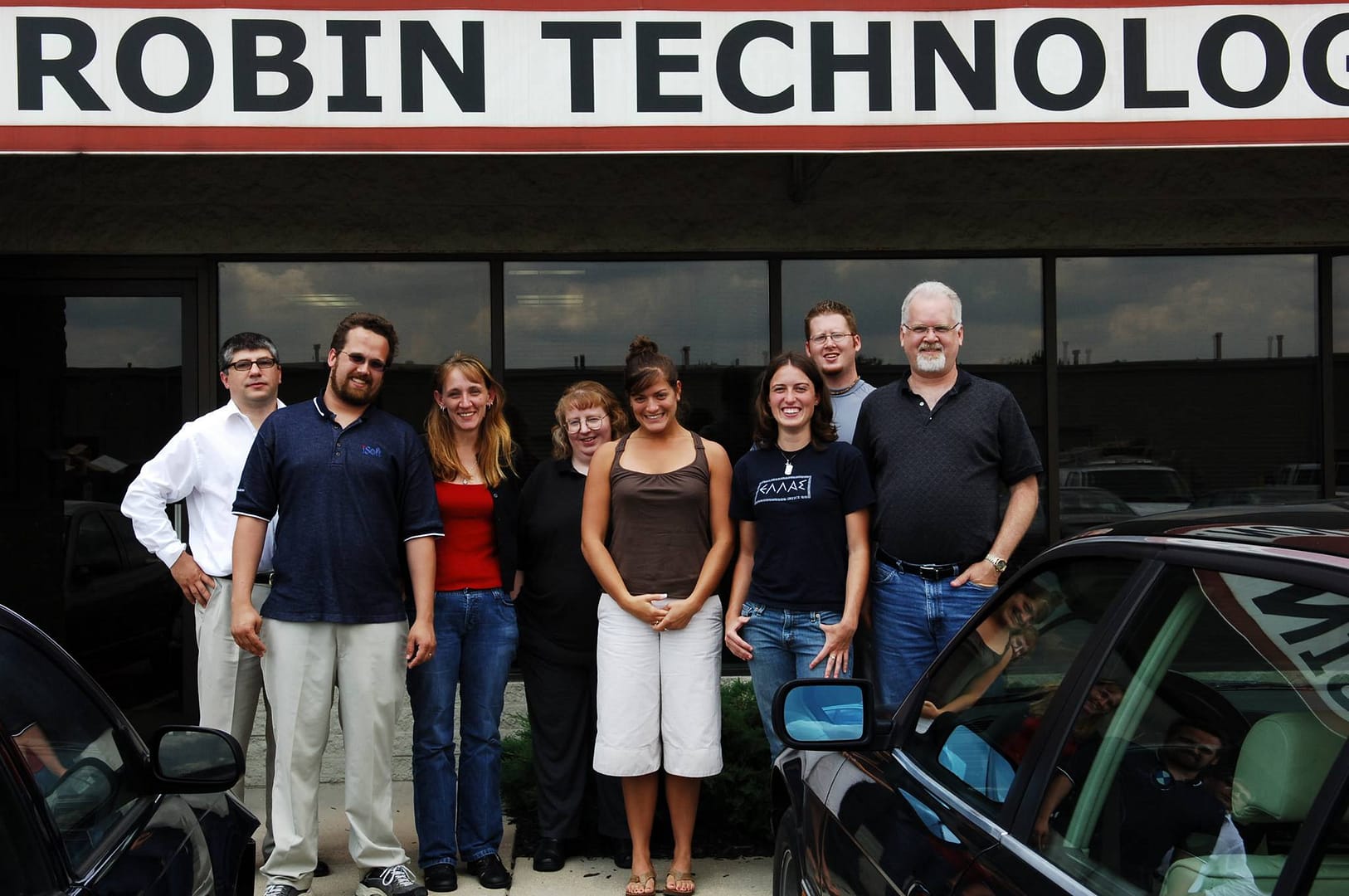 The Robintek Team at the Worthington Office in 2002

Embracing New Opportunities
In 2019, an exciting opportunity came our way – the chance to purchase a building at 190 S. State St. in Westerville, Ohio. The prospect of having our very own, dedicated space was too enticing to pass up. We jumped at the opportunity to make this new space our home. This move was not only about accommodating our growing team but also a symbol of our commitment to the local community.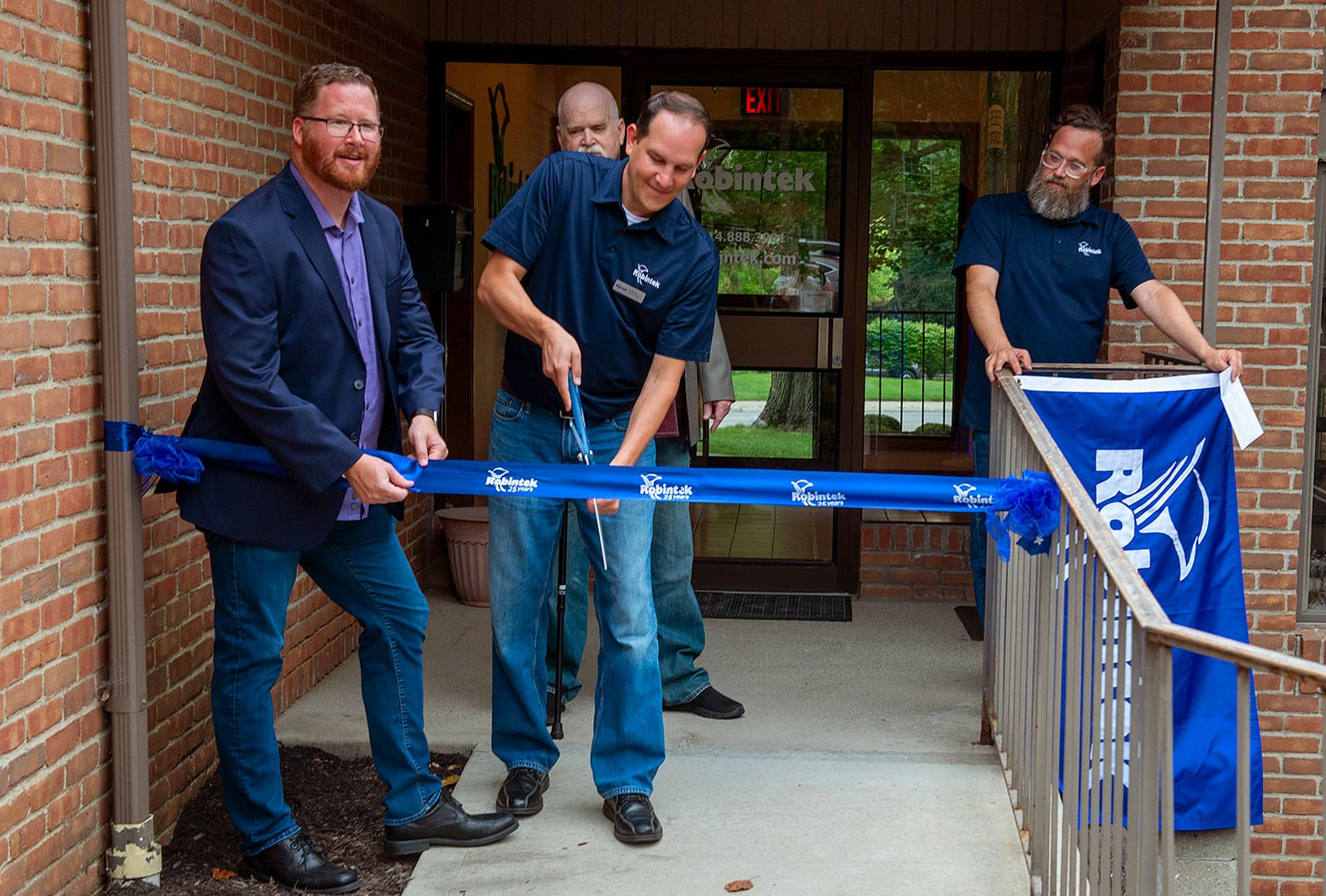 Robintek's Westerville Office Grand Opening Ribbon Cutting

A Family Business
Robintek is not just a web development and design company; it's a family business. We understand the value of connections, and we treat our employees and customers as part of our extended family. Being actively involved in our local Columbus and Westerville communities is a matter of pride for us. We believe in giving back through charitable initiatives, partnerships, and volunteer work.
The Robintek Approach
Our approach to web development and design is simple yet effective. We believe that every business is unique and has specific needs and goals. That's why we offer customized services tailored to each of our 600+ clients nationwide. Our goal is to deliver the best results by understanding your business's distinctive requirements.
Adding Sustainable Value
Whether you're a budding start-up shaping your brand's online presence or an established corporation seeking growth and development, Robintek is here to help. Our experts are skilled at crafting digital solutions that provide lasting value to your business. From website design and SEO to photography, graphic design, content writing, and more, we provide the tools for your success.
Your Success Is Our Success
At Robintek, your success is our priority. We take the time to get to know you, your company, and your mission. Our team, composed of experienced web designers, developers, and marketers, becomes an extension of your team, dedicated to making your brand vision a reality. We initiate each project thoughtfully, ensuring that the tools we develop create a robust foundation for future growth.
Our Mission
Our mission is to improve your brand image, online presence and information management through the most effective and appropriate uses of technology.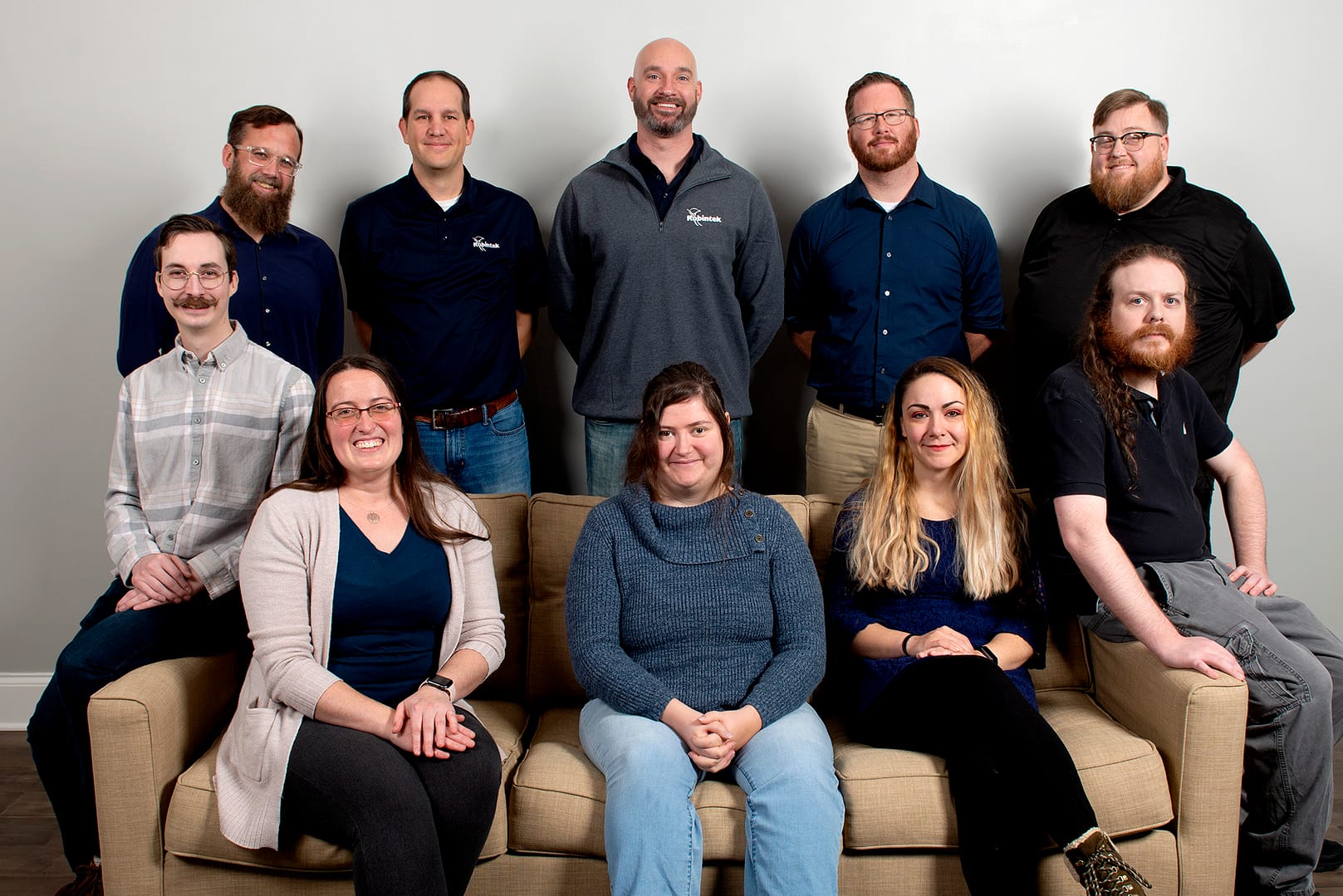 Robintek Team Portrait 2022

Celebrating 25 Years
As we celebrate 25 years of web development excellence, we want to express our heartfelt gratitude to our clients, partners, and the communities that have supported us throughout this journey. Whether you have a new venture in mind, need website management, or simply want to stay connected, stop by and say hello or request a free consultation online.
At Robintek, we're not just a web development company; we're a partner in your success story. Thank you for 25 incredible years, and here's to many more!