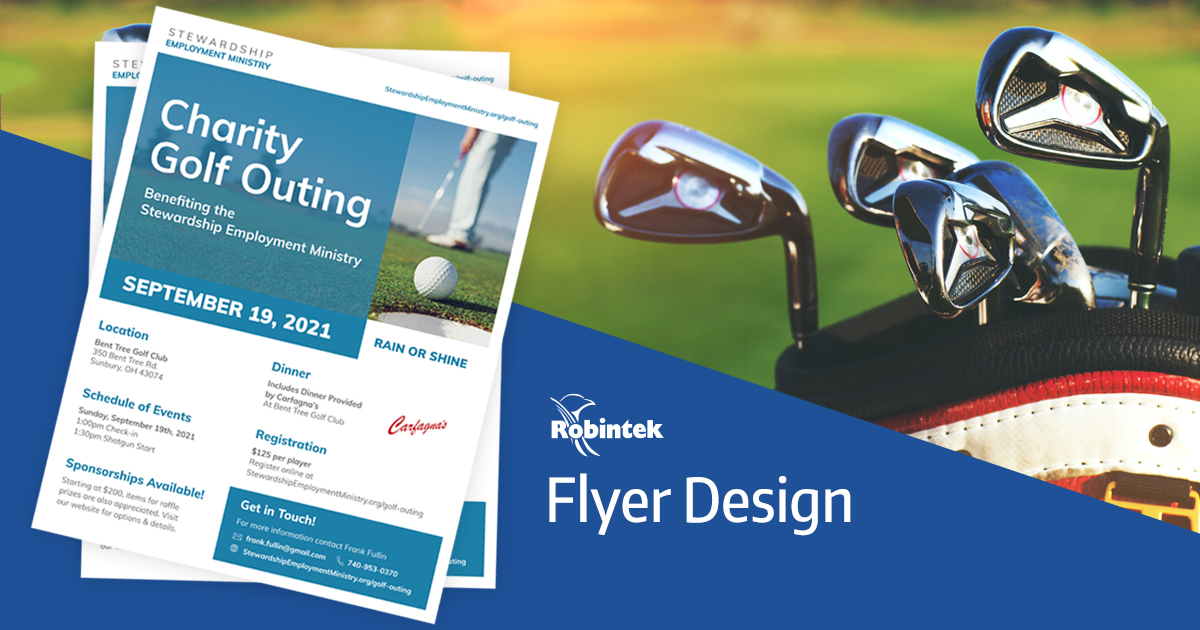 Check out our most recent flyer design for Stewardship Employment Ministries' (SEM) annual golf outing. Robintek's design team works on more than just website designs. Our professional designers can also create a wide variety of print materials and marketing collateral for your business including flyer designs.
Learn More
What We Did
SEM hosts an annual golf outing and needed a flyer to promote that event. They contacted the team at Robintek to create a design that would be more professional and engaging than the DIY flyer options they had used in the past. Our team worked with them to create a polished golf outing flyer design that clearly communicated their event information. The SEM team was excited with the result and is hopeful the new flyer design will help attract more participants and sponsors for this years event.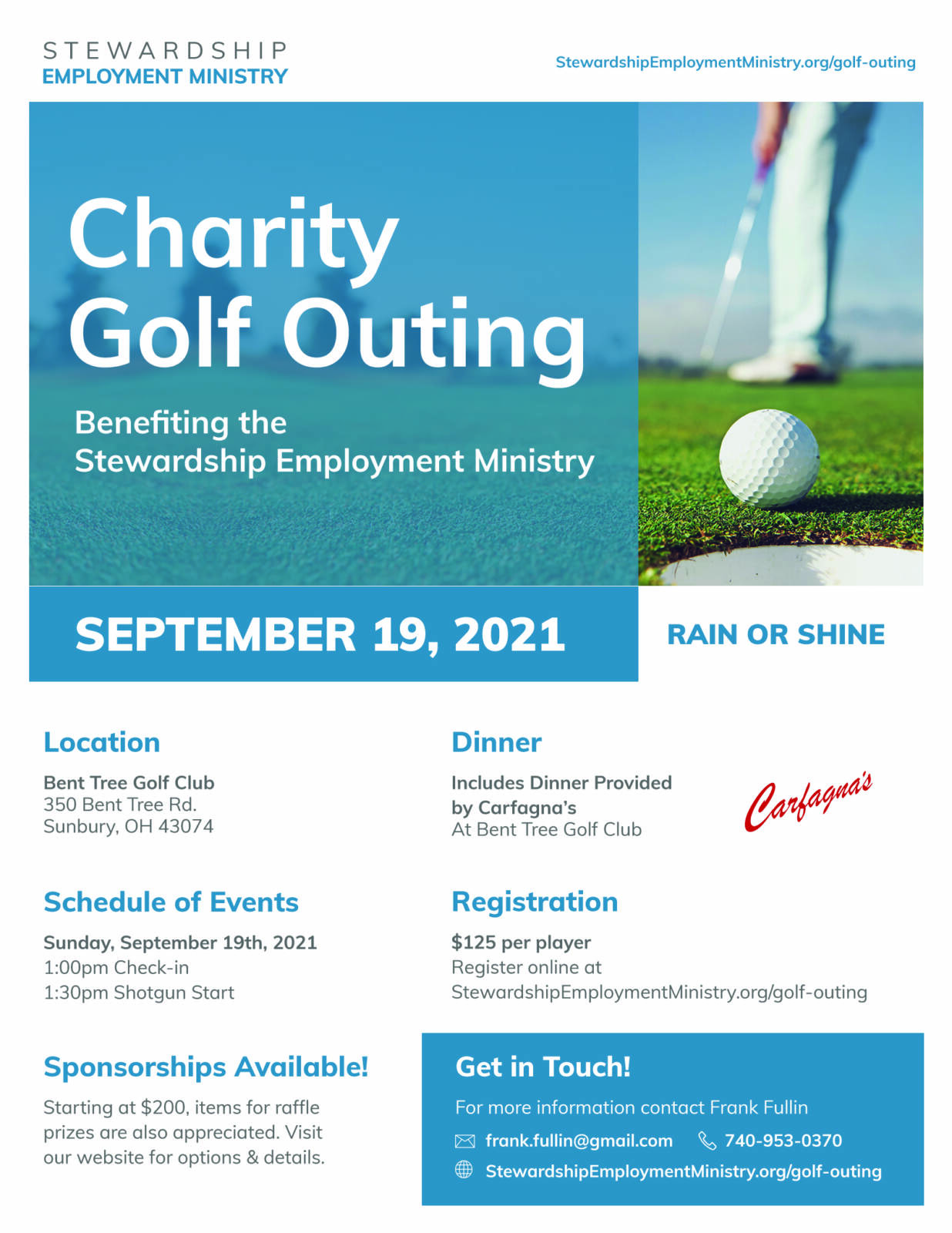 ABOUT THE CLIENT
Stewardship Employment Ministry (SEM) is a charity in Central Ohio that offers services and support for individuals who have suffered a job loss, impending job loss or are under-employed. They help unite qualified employees with their next employer through support and networking meetings, trainings, and more. If you're interested in hitting the green to support their work, you can find more information about their 2021 golf outing by visiting their website.
Visit the SEM Website
Who We Are
Robintek is a website design company and digital agency based in Columbus, Ohio. While we frequently start with your website, Robintek helps with all aspects of your marketing. Our skilled design team can help you create a suite of digital and print marketing materials to fit your needs, including flyers, mailers, brochures, handouts, and more! We believe in a personal approach, and take pride in creating custom designs that embody who you are and what you do.
Request a Consultation