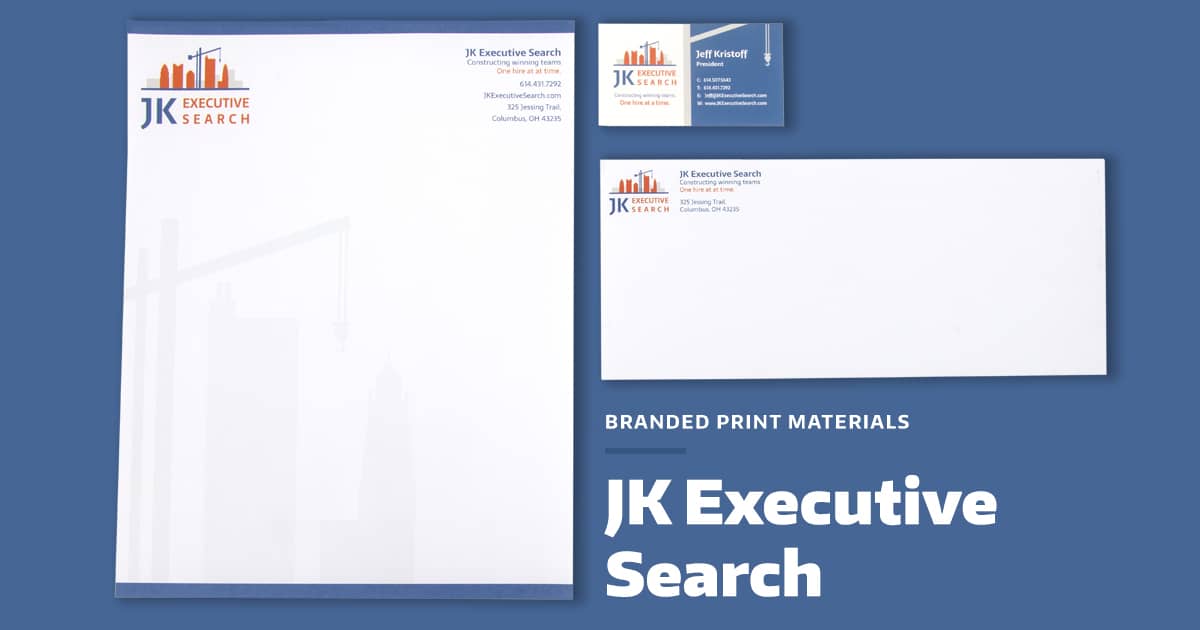 Logo redesign, website redesign, custom business cards, letterhead, and envelopes
Robintek has been working with JK Executive Search for a few years so we were excited when they reached out wanting to do a rebranding project. The rebrand would kick off with a logo redesign to establish the updated brand colors. After we finalized the logo we redesigned the website and design custom print materials for marketing.
Logo Redesign
While JK Executive Search liked the connection their current logo had to the construction industry, they wanted to modernize it. The Robintek design team worked closely with JK Executive Search to design a logo that continued to represent their brand but in a more contemporary way.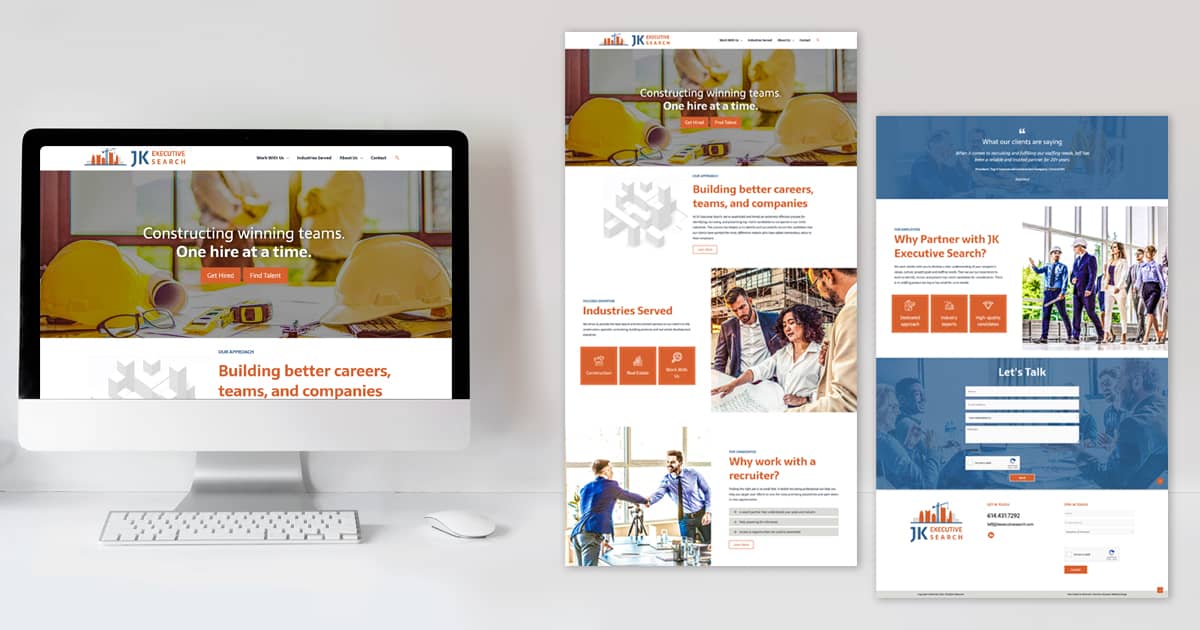 Website Redesign
After finalizing the new logo design, Robintek created a custom website design for JK Executive Search. The new website design is clean and modern, featuring large imagery, and minimal icons.
Custom Print Materials
As part of their rebrand, the JK Executive Search team needed updated print materials to reflect the new branding. Robintek's design team came up with custom-designed business cards, letterhead, and envelopes that coordinated with the new branding. These new print materials along with the updated website and logo allow the JK Executive Search team to present their brand in a cohesive and consistent way across multiple platforms.
About JK Executive Search
JK Executive Search is a recruiting company that is experienced in identifying, recruiting, and presenting top-notch candidates to companies in their niche industries. They serve the construction and real estate industries successfully recruiting candidates that are difference makers who add tremendous value to their employers.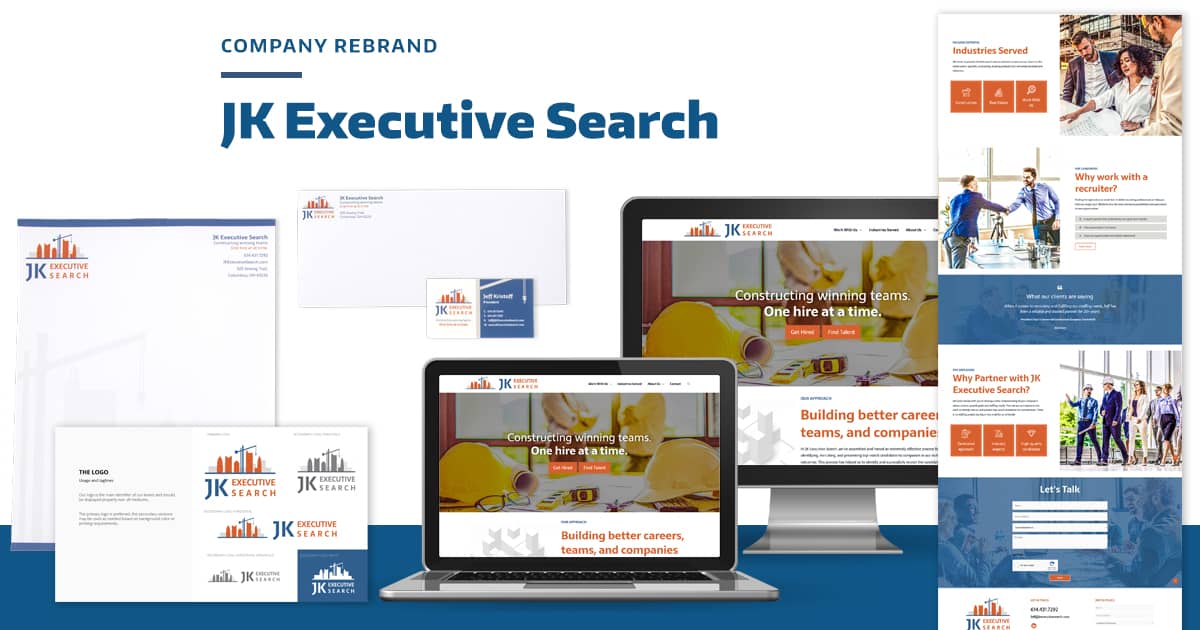 Services for business rebranding
Robintek is a digital agency website design company based in Columbus, Ohio. We offer strategy, design, development & marketing services to help businesses grow. We have worked with brands across a variety of industries to assist with corporate rebranding projects.
Robintek offers brand and identity consultation and design services. Our team can help you define and establish a strong brand identity for your company and implement it across your marketing and sales collateral. Our branding services include but are not limited to; brand identity strategy, branding guide development, online presence consulting, marketing strategy, and content strategy.
Our talented team will work with you to create a custom logo that reflects your brand. All of our logo designs are crafted from scratch for your company, so your logo is as unique as your brand.
At Robintek, we are experts in custom web development. Our team of designers and developers can help redesign your website to align with your branding and identity.
Our print and graphic design team can help you deliver your message effectively with updated print marketing materials. If your company has rebranded and you need your sales collateral to be updated, our team can help.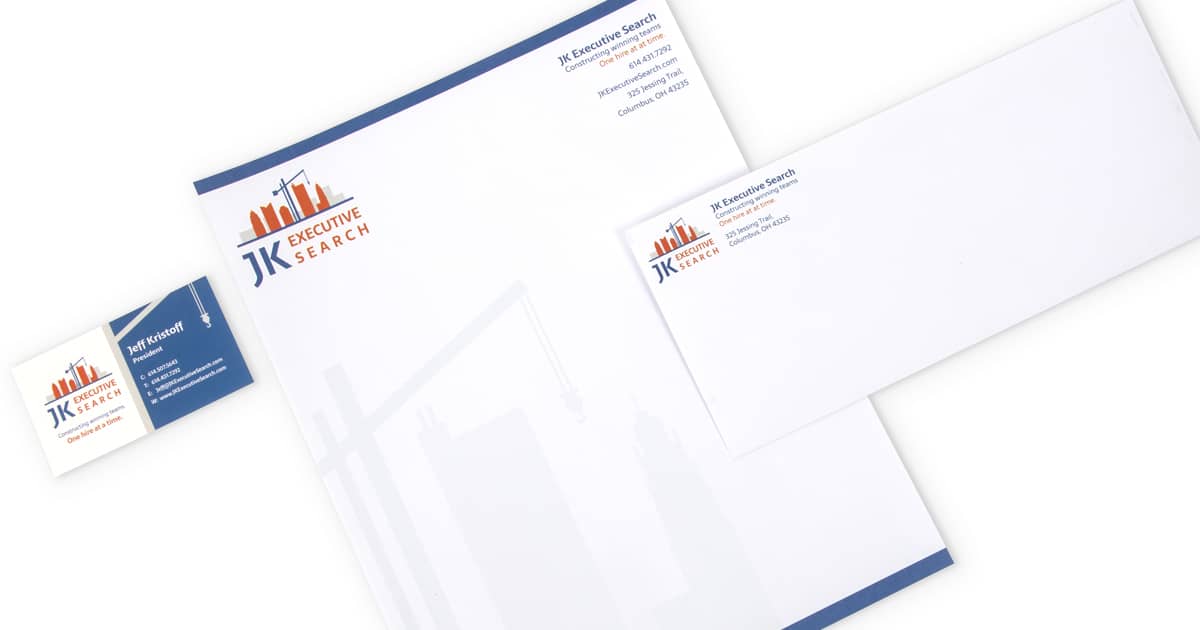 Do you need help with a rebrand?