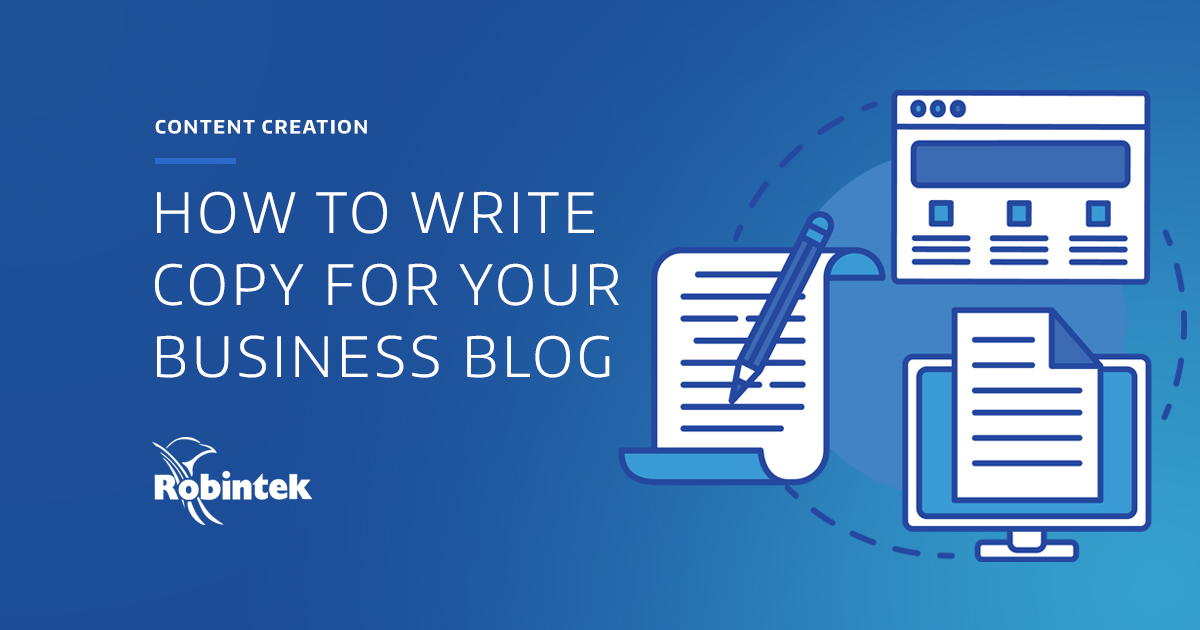 Most likely, you already know that having interesting, useful content on your website is important. But for many small business owners, sitting down and writing that content can be a challenge, especially if you haven't done much content creation yet.
If you're wanting to add creative content like blog posts and articles to your site but aren't sure where to begin, here are some helpful tips to get you started.
Understand your audience
Perhaps the most crucial step when writing site content is understanding your audience. This can include existing customers as well as prospective customers, or even specific segments of those groups. You want to make sure your content is interesting and offers something of value to them.
Before you start to write, ask yourself: Who is my target audience? What challenges do they face that my company can help solve? Understanding your audience also helps you to determine the tone you use in your writing, whether that's formal or more casual.
Choose a relevant topic
You want your content to demonstrate to your readers how your products and services can benefit them. But more than just marketing your products, your content should include valuable information for your customers that can help them solve a problem or educate them on a topic.
By writing relevant, informative content, you can keep your readers engaged and build trust in your company as an authoritative, knowledgeable source. Develop content ideas by identifying trending keywords in your industry, browsing competitors' blogs, or using a service like BuzzSumo to discover current popular topics around the web. Keep a notebook or Word document to fill with topic ideas when they come to you, so you'll always have potential post topics on hand.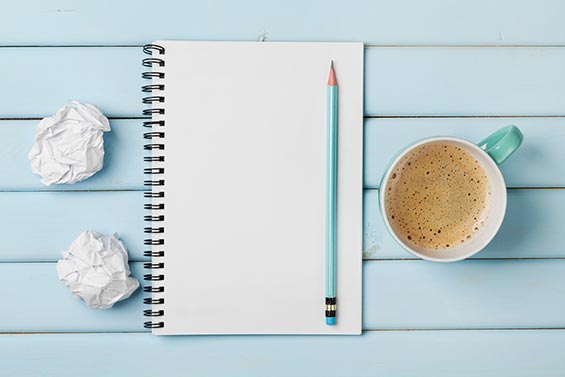 Set aside time to write
Finding the time to write during your busy day can be difficult. Penciling a few hours of writing time into your schedule once or twice a week helps you to be more intentional in your content writing so you're not rushing to finish the job with underdeveloped ideas. By committing to a specific block of time to write, you'll be more likely to stick to your writing schedule and produce successful content.
In your writing process, avoid perfectionism in your first draft. Use that draft to allow your ideas to flow freely, but make sure to follow it up with a second draft for revisions and edits. Keep your sentences short, clear, and concise, and use the active voice over passive as often as possible. Also, write short, easily digestible paragraphs, to connect most effectively to your audience.
Craft a strong headline
Since it's the first thing your readers will see, a compelling headline is key to drawing in your audience. An estimated 80% of people only look at headlines, with only 20% of readers clicking through to the full article, so making sure your headline stands out is essential.
To construct a strong headline, include important keywords, benefits from the article, or numbers to catch your readers' attention. Try browsing other blogs' headlines or magazines for inspiration. There are even formulas you can utilize to make your headlines as effective as possible.
Use an outline
Outlines are great for preparing and structuring your content and ensuring your article hits all relevant topics you want to include. They allow you to plan out your talking points and ensure that your writing flows.
A basic outline might include an introductory paragraph, at least three points you want to make in your article, and a conclusion. Once you have your outline set up, it often allows you to write more freely while helping you stay focused on the topic at hand.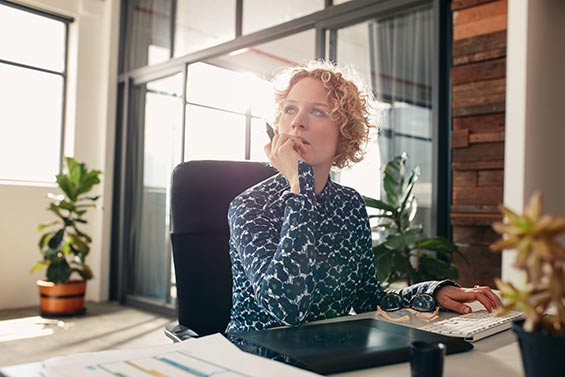 Include a call to action
A call-to-action (CTA) prompts your customers to take a specific action, such as pointing them to a product to purchase, to sign up for your email newsletter, or fill out a "contact us" form. A CTA is typically placed at the end of a blog post or article, with a link to direct your readers to where you want them to go.
Try to keep your CTA short and tied into the content of your article. A well-placed, effective CTA can lead to conversions, product sales, and lead generation.
Incorporate SEO strategy
Using an SEO (search engine optimization) strategy can get your content noticed by potential customers faster by increasing your Google rankings. The higher your ranking on Google, the more clicks your site will receive, so integrating SEO into your content is essential.
For example, you'll want to research the keywords your readers will be searching for and incorporate those keywords into your content, but not excessively. It's important to include your topic's keyword in metatags, headings, and filenames, but using the keyword too many times in your actual article is considered "keyword stuffing" and can cause Google to penalize your site.
Use internal and external links
Internal links within your content, such as linking to a related blog post or page on your site, help increase your SEO rankings. Internal links indicate to search engines that your content is important and valuable, so be sure to include at least 2-3 in each post.
External links, or links to other websites and articles outside of your company, are important for SEO purposes, but they also provide further value to your readers. Linking to a trustworthy, relevant source in your text provides your customers with additional helpful information that they'll appreciate.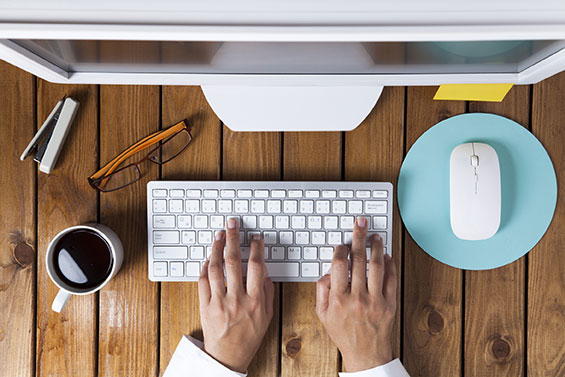 Format your content to make your text scannable
While your goal is to get your audience to read the full article, most customers are looking for brisk, easily digestible information. Many readers will scan your post for the information they're seeking, and if they don't find it quickly, they're likely to abandon your page.
Format your content using bullet points, bold sub headers, white space, and interesting photos and graphics to keep your readers' attention. If your reader can quickly find what they're looking for, your content will be that much more valuable.
Edit and proofread
Your content could be fascinating to your target audience, but if it's full of spelling and grammar mistakes, they'll quickly dismiss it for something more polished. Programs like Microsoft Word have spell-check and grammar assistance built in, but they can't catch everything, so make sure to proofread your writing.
You may want to enlist a friend or colleague to read through your post or read it out loud to help catch awkward sentences. Having other people proofread can help you catch mistakes you may have missed.
Well-crafted content will keep your readers engaged
By creating informative, well-written content, you can keep your customers engaged with your brand. The more beneficial your content is, the more trustworthy you will become in your customer's eyes. Following these tips will help to make your content stand out amongst your competitors and build your company's reputation.
If your company doesn't have the time or resources to craft compelling content, hiring a professional content writer is another option. At Robintek, we offer content creation and copywriting services that can help enhance your small business and demonstrate your company's value. Contact us to find out more about how we can help create content customized for your business.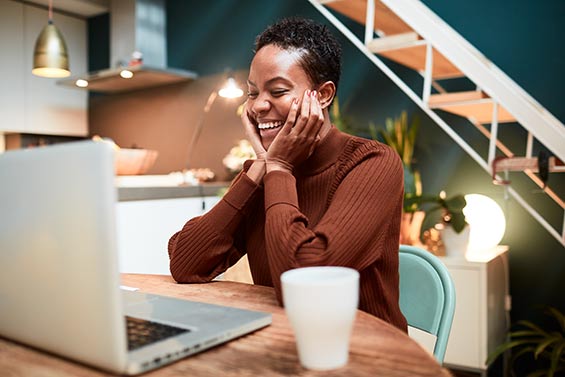 About Robintek
Robintek is a Columbus, Ohio web development and web design company. We offer strategy, design, development & marketing services to help your business grow. Working as a dynamic complement to your team, we design, build, and launch custom digital solutions that add sustainable value to your business, including logo design, e-commerce services, and more.
For over 20 years, Robintek has provided website design services for over 600 clients in Central Ohio and across the country. If you're ready to start working with Robintek for your website development and web design needs, request a consultation today.