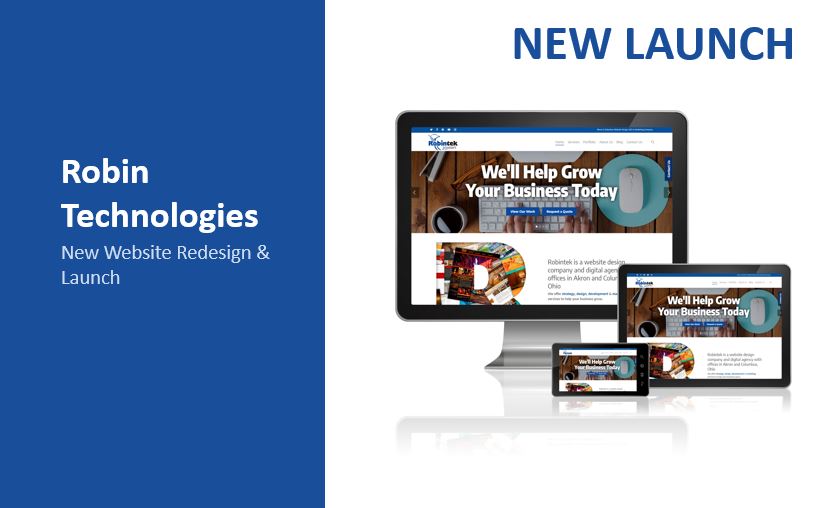 Check Out Our New Website
We recently launched our new WordPress website with updated design elements and fresh content. We redesigned the website to allow for easy navigation by users, including a floating call to action button on the home page and interior pages. The website was built in a mobile responsive manner allowing for easy browsing on mobile devices.
This website was created using the WordPress platform, which includes an easy-to-use Content Management System and an abundance of opportunities for growth and expansion.
Learn More!
In order to give users the best possible experience while visiting this site, we made it mobile responsive. This allows the site to be viewed on many different devices with ease.
Learn More!
Robintek is a website design company and digital agency with offices in Akron and Columbus, Ohio. We offer strategy, design, development & marketing services to help your business grow. Working as a dynamic complement to your team, we design, build and launch custom digital solutions that add sustainable value to your business.
Request a Consultation