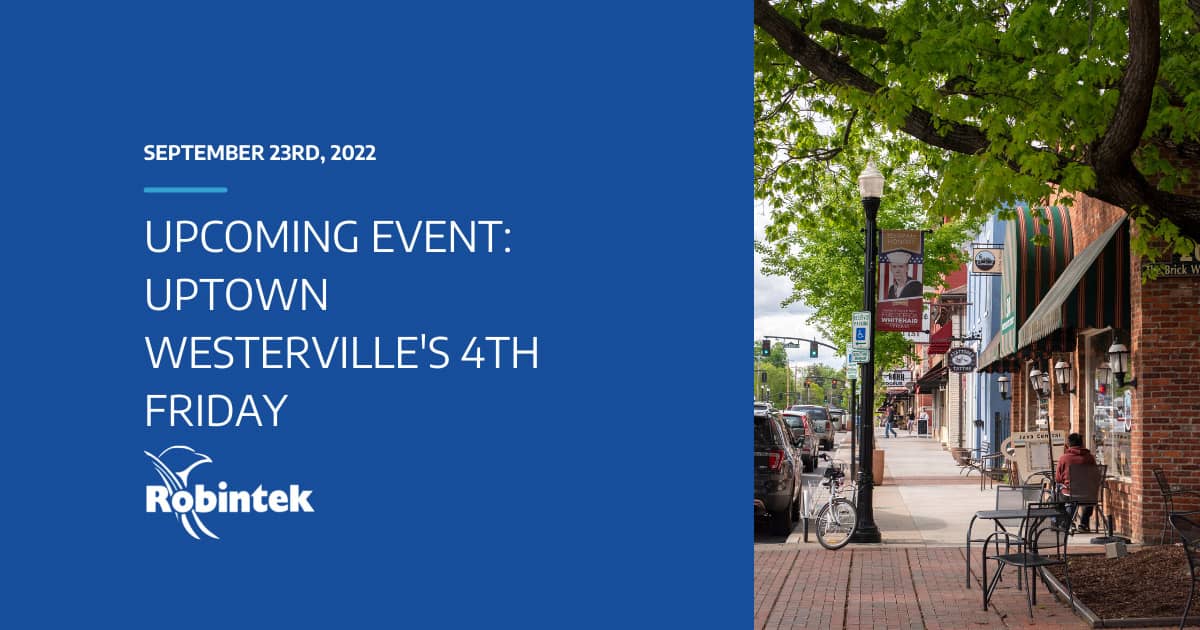 It's time for another 4th Friday Festival in Uptown Westerville!
Be sure to stop by the Robintek booth to sign up for our email newsletter. You'll get helpful tips and tricks once a month to help you build a successful online presence for your company. Plus, you'll be entered to win a $150 giveaway.
One winner will be selected to receive gift cards from 3 local favorites and Robintek customers: Schneider's Bakery, Dirty Franks, and Can't Believe it's Vegan!
September Event Details
Date: Friday, September 23rd, 2022
Time: 6pm-9pm
Location: State St., Uptown Westerville, Ohio
Robintek booth location: Outside of Westerville Jeweler's on State Street, between Asterisk Supper Club and Barrel & Boar
Theme: Homecoming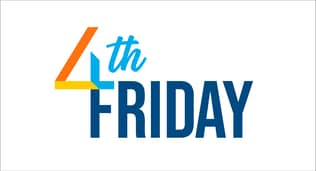 September Music & Entertainment
To continue the Summer Music Concert Series, local Columbus dance group LDNL (Lieutenant Dan's New Legs) will be performing during the festival on State Street.
At the Westerville Public Library, check out the Mascot Party on the Lawn from 6-8PM. Families can meet and get a photo with the Otterbein University Cardinal and Brutus Buckeye!
Visitors can also stroll down Science Street to participate in a science experiment with scientist Jack Brown Jr., the OSU Society of Women Engineers, and the Otterbein STEM Program. Additionally, families can check out art galleries, music, and fun crafts for the kids along Arts Alley.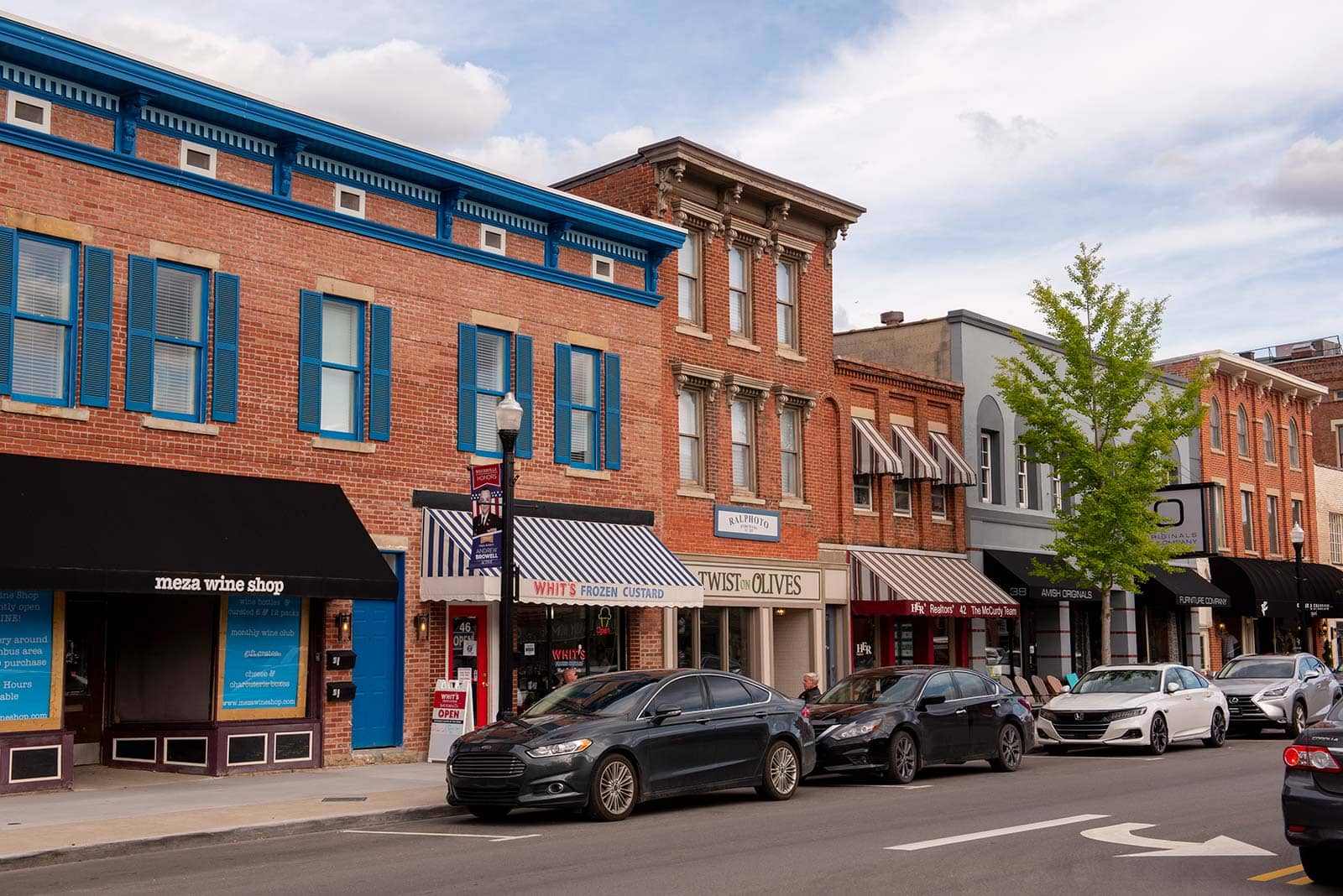 Uptown Westerville's 4th Friday Festivals
From May through October of every year, Uptown Westerville holds its 4th Friday Festivals on the fourth Friday of each month. Throughout these festivals, visitors can enjoy live musical acts, fun activities, local vendors, and food trucks.
With over 100 participating vendors, including local Uptown Westerville eateries and businesses, attendees can grab a DORA drink and revel in the festivities. Stop by your favorite local restaurant for a bite to eat on the patio and enjoy the live music as we say goodbye to the summer!
More Event Information
For further festival information including a full list of vendors, visit UptownWestervilleInc.com.
For parking information, road closures, and information about DORA, visit Westerville.org.
We hope to see you at this month's event! Stop by the Robintek booth just outside of Westerville Jewelers to say hi and enter our giveaway.
Who We Are
We are Robintek, a Columbus, Ohio web development and website design agency. For nearly 25 years, we have been partnering with companies in our local Westerville neighborhood and across the country to help their businesses grow. Whether you're looking for design, development, marketing, SEO, multimedia, or consulting services, we can help you build a strong online presence.
With services like logo design, eCommerce marketing, SEO, product photography, content creation and copywriting, custom web applications, and more, we can help you gain more organic traffic and expand your audience. Request a free consultation today to learn more.