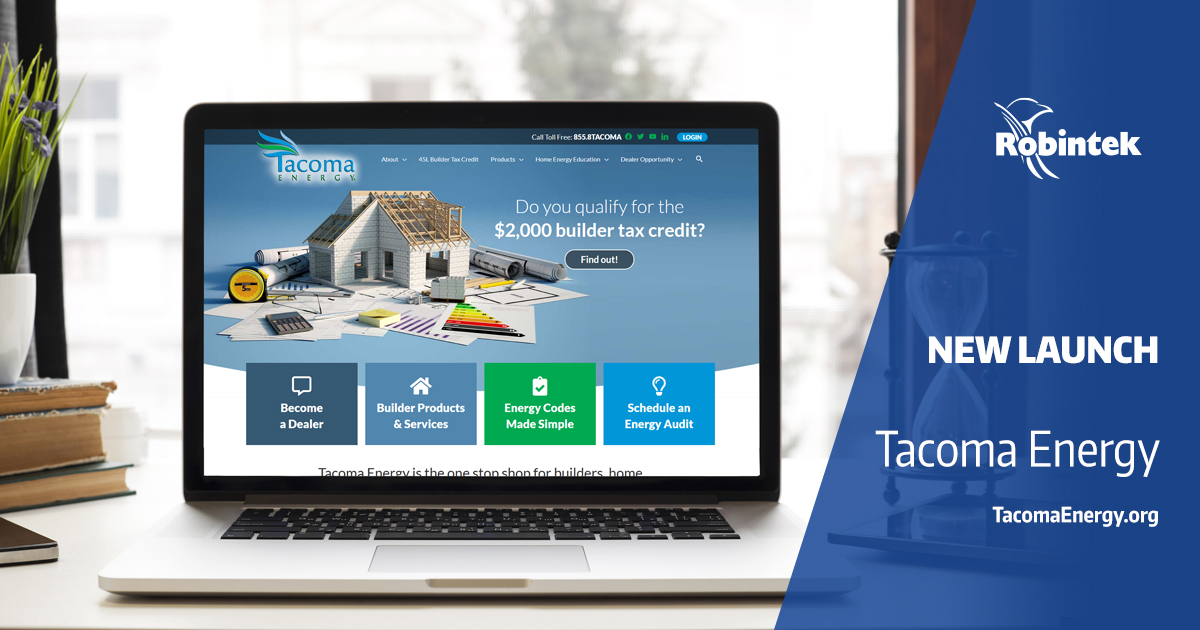 What We Did
The Robintek team worked with  Tacoma Energy to redesign their old website, to better represent their brand with a modern layout, and improved functionality.  The new website makes use of large imagery and the bright brand colors to engage visitors and communicate the products and services offered by Tacoma Energy. It is built in the  WordPress platform, which includes an easy-to-use content management system. The site is easier for the Tacoma Energy team to manage and the flexible system allows for easy updates and opportunities for expansion. The site is mobile responsive, allowing for optimal performance and visuals across all devices. The new website helps the Tacoma Energy team manage and update their site with ease, and represents their business well online.
This website was created using the WordPress Platform, which includes an easy-to-use Content Management System and an abundance of opportunities for growth and expansion.
Learn More!
In order to give users the best possible experience while visiting this site, we made it mobile responsive. This allows the site to be viewed on many different devices with ease.
Learn More!
ABOUT THE CLIENT
Tacoma Energy offers a variety of services for builders, home owners, and energy raters. They specialize in home energy audits and related services, simplifying J,D, and S calculations, energy codes, and energy modeling. Tacoma Energy is an accredited RESNET rater provider and Certified Energy Auditor.
Who We Are
Robintek is a website design company and digital agency with offices in Akron and Columbus, Ohio. We offer strategy, design, development & marketing services to help your business grow. Working as a dynamic complement to your team, we design, build and launch custom digital solutions that add sustainable value to your business.
We are experienced in providing exceptional website design and marketing services to the home service industry, and are proud to offer a full range of services tailored to meet your needs.
Request a Consultation