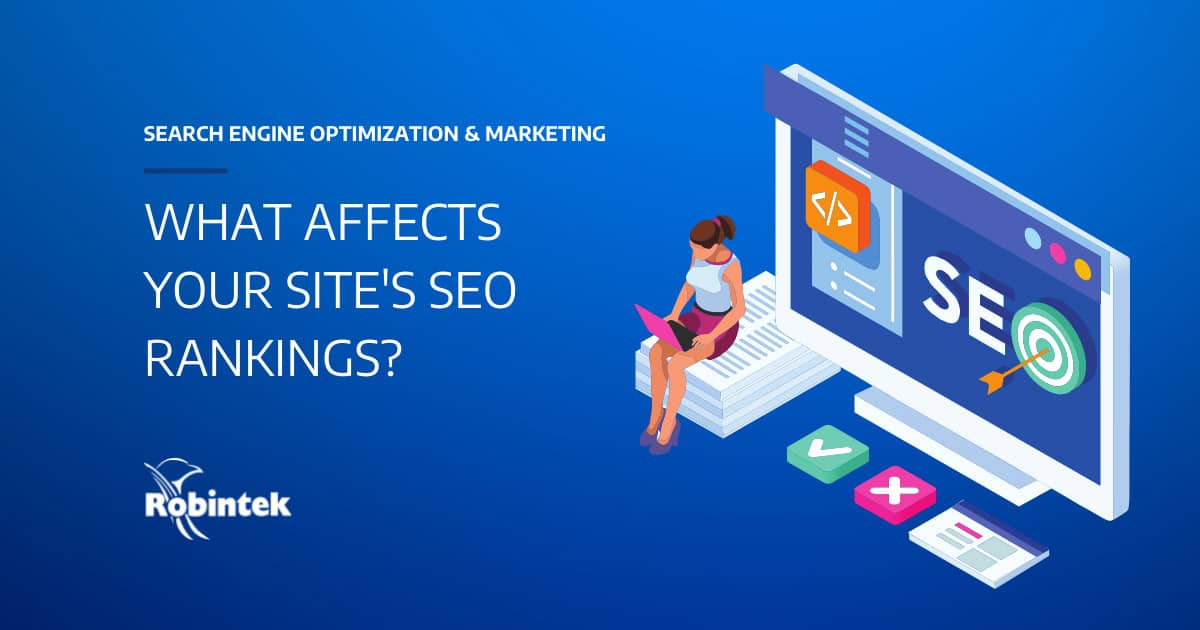 Search engine optimization (SEO) helps search engines like Google decide which websites appear on results pages and where they rank. Because ranking factors change often, it can be difficult to implement an effective SEO strategy if you're not up-to-date.
Since efficient SEO practices are crucial for driving organic traffic to your site and generating leads, it's vital that businesses stay current on best practices. Below, we've listed some of the key factors to boost your SEO performance.
High-quality content
Engaging, relevant content is one of the most important SEO ranking factors. Consistently publishing original content to your website, like blog posts or infographics, helps build your brand's reputation as a knowledgeable source. Search engines reward sites with quality content through higher rankings.
Target keywords
Determining the right target keywords to include in your site content is essential to good SEO rankings. Using a keyword research tool like Moz Keyword Explorer or a free resource like Google Trends can help you discover relevant keywords in your industry. Including these keywords in your site content will help your audience find you faster.
Mobile responsiveness
With over 50% of internet traffic now coming from mobile devices, search engines prioritize mobile-friendly sites in their results. A mobile responsive site will adjust its layout based on which device is being used, providing a better user experience for your visitors. By optimizing your site for mobile, you can improve your ranking and keep customers engaged.
User experience
Your site's user experience is not only vital to keeping your customers on your website, but to your search rankings as well. Search engines like Google look at your click-through rate, bounce rate, and dwell time to determine how long users are staying on your site. By providing a high-quality user experience with organized navigation, compelling images, and interesting content, your visitors will stick around longer.
Page speed
A major factor in positive user experience is page loading speed, which also contributes to your SEO ranking. Users will click away from sites that take more than 3 seconds to load, and search engines recognize that. Ensuring that your website loads quickly with a tool like Google's PageSpeed Insights helps to increase your ranking.
Site security
The security of your website is critical not just for the safety of your visitors, but also for your SEO strategy. Make sure your site uses HTTPS encryption to secure and protect your customer's information. Monitor your site regularly for security breaches or your search engine ranking could suffer.
Internal and external links
One way search engines determine your site's credibility is by how many outside websites link to your site and vice versa. When other sites link to you, Google sees this as an indication of your site's authority and relevancy. Similarly, by linking to outside sources as well as including internal links to different pages on your own site, you demonstrate the value of your content.
Local business listings
Your online business listing indicates to both your customer and search engines that your company is a legitimate business. A Google My Business page, updated regularly with current and correct information, shows that your site is legitimate and trustworthy. Particularly at the local level, your business listing is a critical contributor to your SEO score.
Titles and meta descriptions
Optimizing your site's metadata is an effective way to improve your rankings. Include your target keywords in your site's title tag, page descriptions, and other meta tags to help search engines find your site.
Strong SEO drives organic traffic to your site
Implementing good SEO practices on your website increases your company's visibility in search engine results. While this can go a long way to improve your business's online presence, we know it can be confusing and time-consuming to implement.
Robintek offers SEO services and packages to help you optimize your site's performance and attract organic site traffic. Request a consultation to learn how we can help you enhance your website's SEO today.