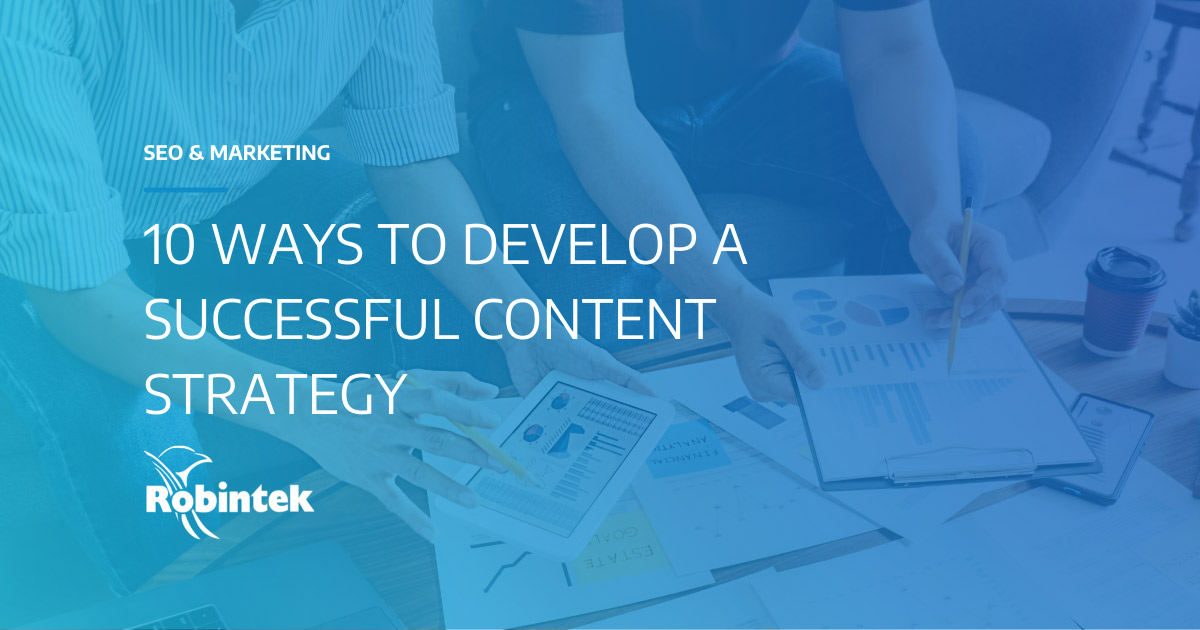 In our most recent blog post, we described what content strategy is, along with the many benefits of utilizing a robust strategy for your content.
But how do you develop a content strategy? Here, we'll walk you through 11 steps towards creating a strong, profitable content strategy for your business.
1. Define your content strategy goals
Starting with clearly defined goals is the first step to creating an effective content strategy. If you don't know the purpose of the content you're producing, you're more likely to create underperforming or irrelevant content.
Your content strategy goals can range from building awareness of your brand to changing the way your customers think. You could set goals to better support and serve your customers, attract more employees, or turn leads into conversions.
Once you have clearly defined your goals, you can begin to define the audience you want to reach and the most effective type of content to produce.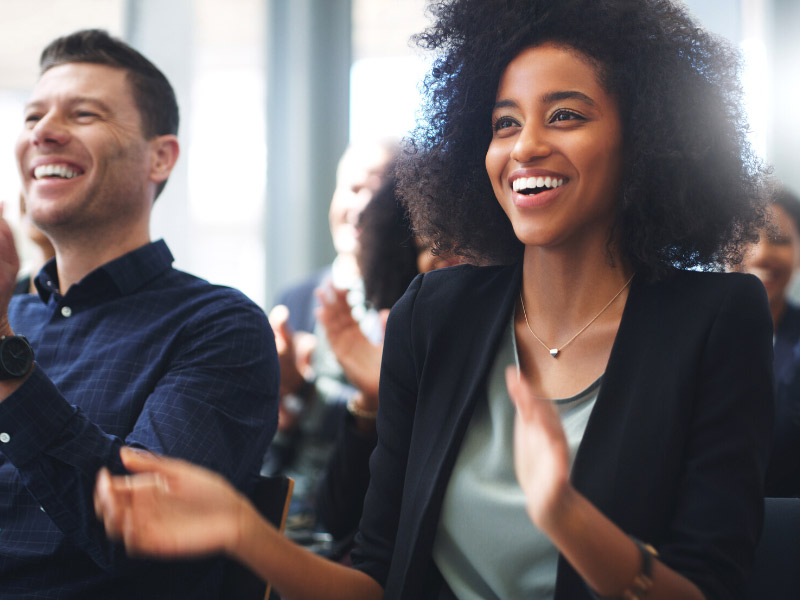 2. Determine your target audience(s)
Especially for new businesses or marketers, understanding the audience you are trying to target with your content is imperative. The audience you are trying to reach will shape the content you create and the methods you use to promote it.
Your content strategy can include multiple target audiences. It can also target audiences along different stages of the marketing funnel, from awareness to consideration to purchase and even post-purchase.
To define your audience, ask yourself who you want your content to reach, what are their interests and problems, and where they typically find information. Create buyer personas based on this information as well as your customer demographics to fully flesh out the customer groups you are trying to reach.
Once you thoroughly understand your audience and their pain points, you'll have a better understanding of what type of content will help or engage them.
You also want to pay attention to user intent. User intent refers to the reasons your customer is searching in the first place. There are four types of user intent: navigational, informational, transactional, and commercial. These different categories indicate what your customer is trying to do in a search.
Are they looking to purchase a specific item, or are they just looking for more information on a topic? Are they searching for a specific company, or comparing different products?
Your content strategy should include producing content for each different intent, so that no matter your customer's intention, you will have content to meet their needs.
3. Examine your competition
Analyze your competition to see what kind of content they are producing, where they are publishing their content, and how it's performing.
You can use this information to develop your own content based on what is working for them. You will also be able to see what those companies aren't doing, which could be an opportunity for you.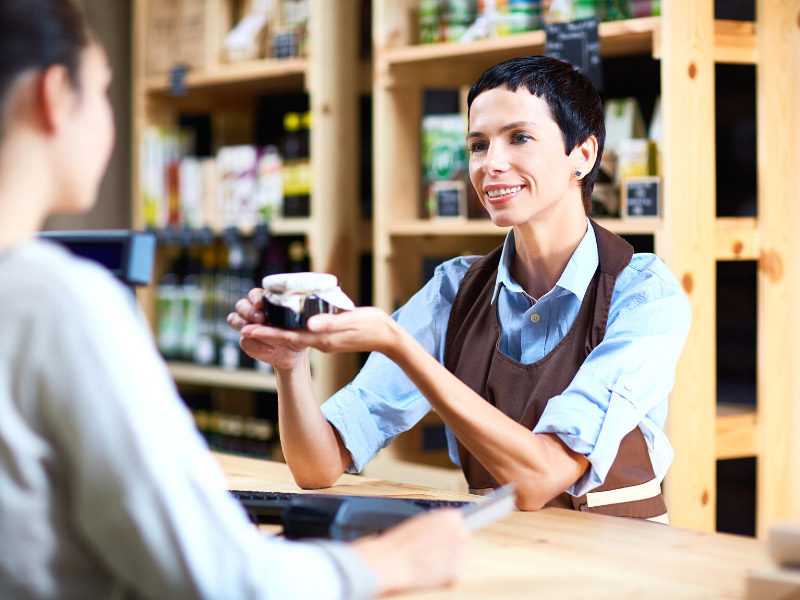 4. Define what makes your company unique
Your unique selling proposition, or USP, tells your customers what makes your company stand out from the competition. Identifying your USP is crucial for your content strategy, as it's something you will want to highlight with the content you produce.
For example, an Internet service provider may provide speeds 30% faster than any other competitor in their area. Or a shoe design company may have an exclusive collaboration with a high-profile designer or celebrity.
Figuring out your brand's USP and emphasizing that throughout your content can help your content strategy, and your business, thrive.
5. Decide which formats and channels to use
Now, you'll need to decide which type of content you'll be creating and where it will be published. Both will depend on what type of content your audience typically consumes and where they find it.
You also want to create content that plays to your strengths since your content needs to be high-quality to be successful.
For example, if your business employs a professional videographer or video editor, starting with video content is likely your best option. If your staff has a full-time writer, creating blog content should be a priority.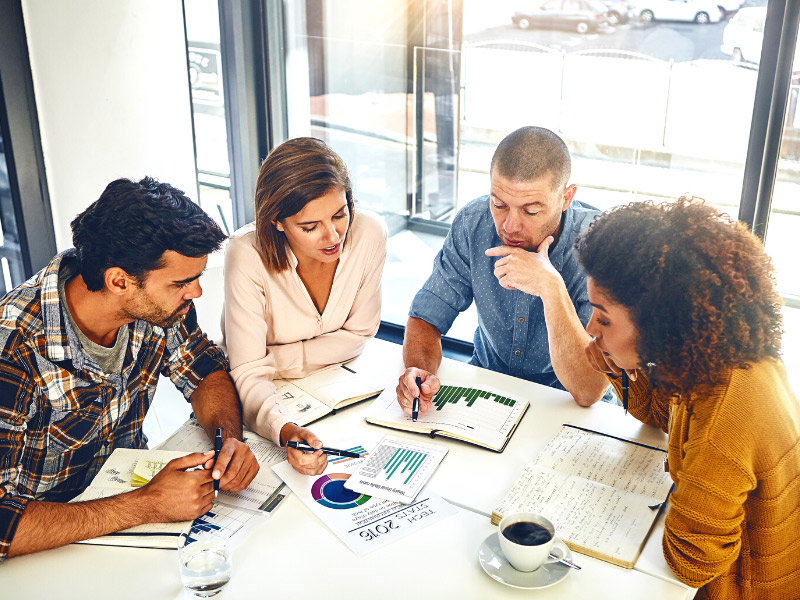 6. Determine KPIs to track
Key performance indicators (KPIs) help you measure the performance of your content. The KPIs you decide to track should make sense based on your goals for the content.
You can track elements like your site rankings, organic traffic, engagement levels, and conversions using a variety of tools like Google Analytics, Google Search Console, or paid tools like SEMRush or Ahrefs.
7. Establish how to manage creation and publication
Next, you'll want to decide how to manage your content. Who in your company will be creating the content? When will it be published?
You may have a designated content team with various roles to handle different aspects of your strategy, or, if you're a small business, you may only have one employee to cover everything.
Alternatively, you may also decide to hire a marketing agency with experience developing strategic content.
To stay organized and efficiently manage your content strategy, start with a content calendar. A calendar can designate what content is being posted, what platforms are being used, and which days the content will be published.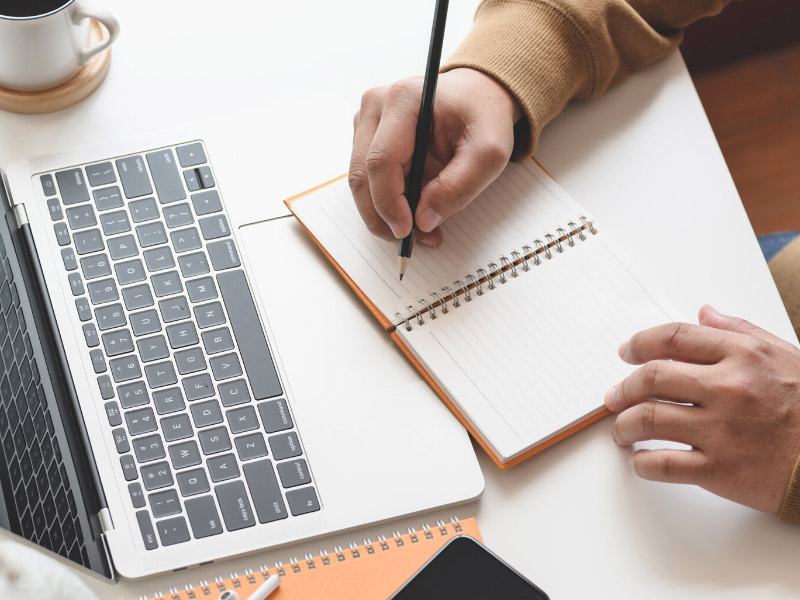 8. Come up with content ideas
You might already have a deluge of content ideas. Or you might have no clue where to begin.
Developing content ideas can be challenging, especially once you've been creating content for a while. Luckily, there are plenty of resources that can help you develop content ideas – forums, Facebook groups, Google searches, and more.
Keep a running list of ideas in your files to ensure you'll always have some good content to focus on.
9. Create, publish, and manage content
When it's finally time to create your content, you may choose to start with a content outline or brief to guide your process. By forming an outline that covers all important points, you can ensure that each piece is fully developed and aligns with your content goals.
Then, you can begin writing, filming, or designing your content. The time it takes to produce each piece of content depends on the format and length but can typically range between 1-5 hours or longer for more challenging projects.
Once you have created your content, you'll need to publish and manage it. A content management system allows you to post, edit, and remove content easily.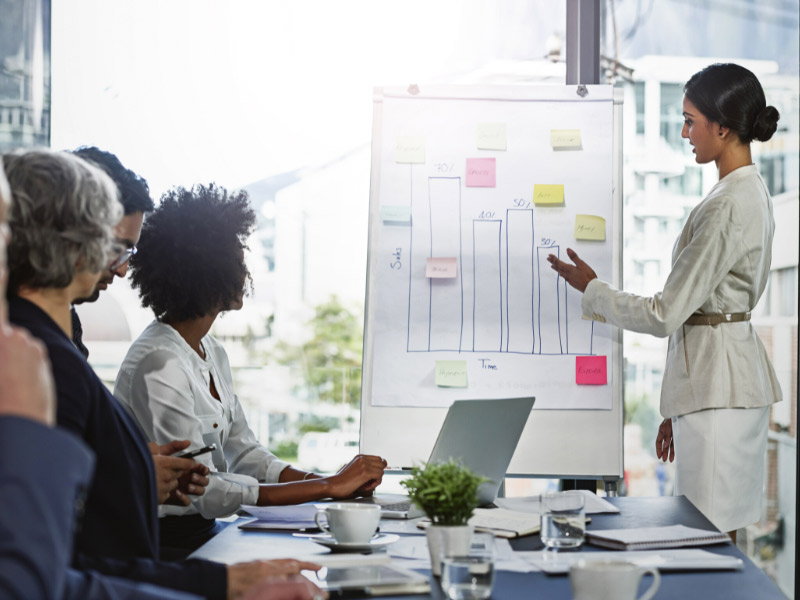 10. Evaluate your content performance
After your content has been published, use your metrics to track its performance.
Most content you post won't lead to instant results, so it's important to track these metrics over time. After six months to a year, most businesses start to see their traffic go up and an increase in conversions.
Develop a content strategy to maximize your success
With a well-executed content strategy, you can optimize your content for greater reach and impact. A robust strategy can not only drive more organic traffic to your website but can also encourage more conversions and generate leads.
But for many business owners, carving out the time and resources to develop a thorough content strategy can be daunting.
At Robintek, our experienced content specialists can assist. Whether you need help creating a strategy from scratch or a consultation on your in-progress strategy, we can partner with you to develop a content strategy that shows results.
Request a free consultation to get started with Robintek today!
If you haven't read Part 1: "What is content strategy?" click here to check it out!