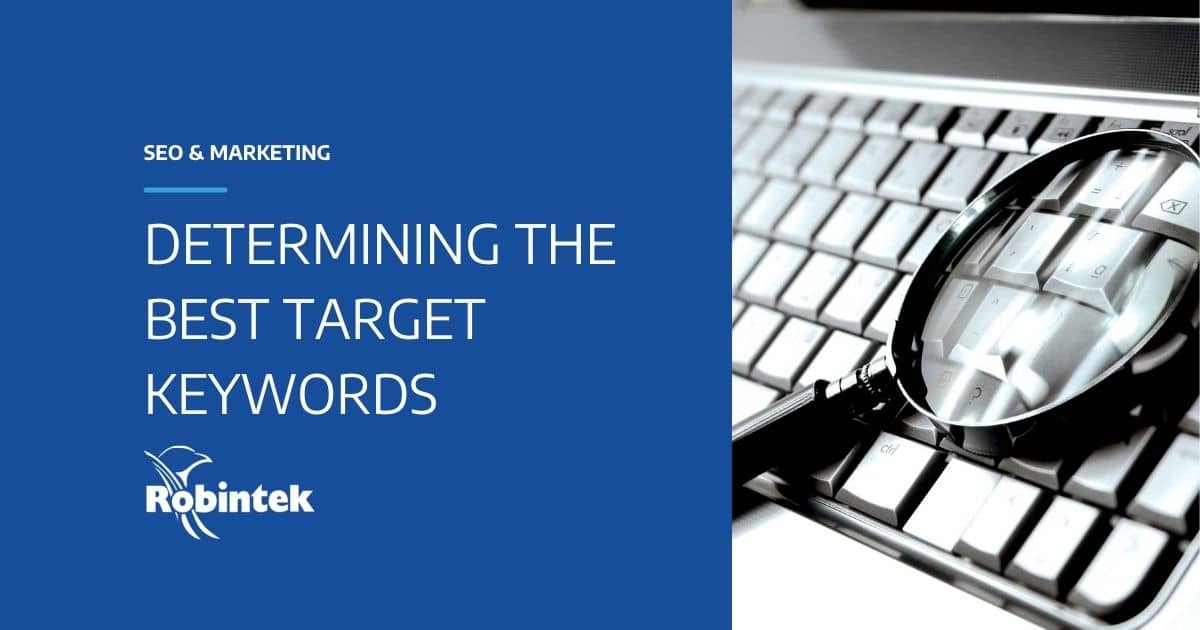 Incorporating target keywords into your website content is essential to any good SEO strategy. But if you're just starting out with SEO or launching a new business, you may not know which keywords to focus on to get the best results.
To start finding the right keywords for your company's SEO approach, try using the tips we've compiled below.
Know your audience
Understanding your target audience and how they search is one of the most crucial factors in determining which keywords to use on your site. You want to understand your customers and their primary objectives, or "search intent," when using search engines.
Search intent can be informational, commercial, navigational, or transactional. Knowing why customers are searching for your product helps you determine which keywords will get them to your site. The actual search intent and search words used are often different from what you may have expected.
To understand your customer's search intent, start by thinking like a client. If you were your customer, what types of words or phrases would you search in Google to find your product? You can even consult with friends, family, or existing customers using a survey or email to get their ideas.
Use keyword research tools
Plenty of tools exist online to help with your keyword research. For example, Google's Keyword Planner can show you search volume, competition levels, and similar phrases to your existing keywords. Other tools like SEMRush, Ahrefs, and BuzzSumo give you the ability to analyze your competitors' keywords and provide data that your company can use to make strategic decisions.
In addition, sites like Google Console can show you your current ranking keywords and SEO results. While most keyword research tools typically require payment, Google Trends is a free tool you can use to see which keywords are trending in your industry now.
Understand search volume
Finding keywords most relevant to your industry is only one part of the equation. Search volume refers to the number of searches ran in a specific time period on a particular keyword. For most keywords, the higher the search volume, the higher the competition, and the more difficult it is to rank for that word. Usually, for high-volume keywords, the biggest brands take the top 10 search result spots.
For example, while a skincare brand may decide that "moisturizer" is a pertinent keyword, the competition for such a common word would likely be high. Choosing a keyword with a lower search volume gives your company a greater chance of ranking for that search.
Utilize long-tail keywords
Long-tail keywords are longer phrases that are easier to rank on since they usually have lower search volumes. By using more specific phrases like "lightweight breathable moisturizer," the skincare company mentioned above has a better chance of attracting organic traffic. Additionally, long-tail keywords often generate higher conversion rates, since people searching those terms are usually further along in the buying process.
To identify long-tail keywords, try looking at the "related searches" section on Google for phrases similar to your existing keywords. You can even use forums or product reviews to gather ideas.
Avoid keyword stuffing
When it comes to adding keywords to your website, less is more. You may think that by using the same keyword over and over, you'll rank higher for that word. But search engines like Google have grown wise to this manipulative tactic, and now penalize sites for "keyword stuffing."
By "stuffing" your keyword into your text too many times, you're writing more for the search engine than your user. Instead of trying to use your keyword as many times as possible, aim for a 2% keyword density. Use the keyword organically in your text, and don't try to force it into sentences where it doesn't fit.
Consult with an expert
Determining your target keywords is often a difficult, lengthy process. But building a strong SEO foundation is key to driving organic traffic to your company's site. With the help of a professional SEO expert, you can better understand which keywords will work best for your business goals.
That's why Robintek offers affordable SEO services to help increase your company's visibility online. Request a consultation from our SEO specialists to learn more about how we can improve your site's online performance.
Who We Are
Robintek is a Columbus, Ohio website design and web development company. We offer strategy, design, SEO, and marketing services to take your company to the next level. Our skilled team of SEO professionals provide full-service search engine optimization services and packages to fit within your needs and budget that can help maximize your business's online presence.
For over 20 years, Robintek has provided web design in Ohio and across the country for more than 600 clients. Working alongside your team as a dedicated partner, we design, build, and launch custom digital solutions to grow your business including logo design, e-commerce services, content creation, and more. Request a consultation to start working with Robintek on your next project today!