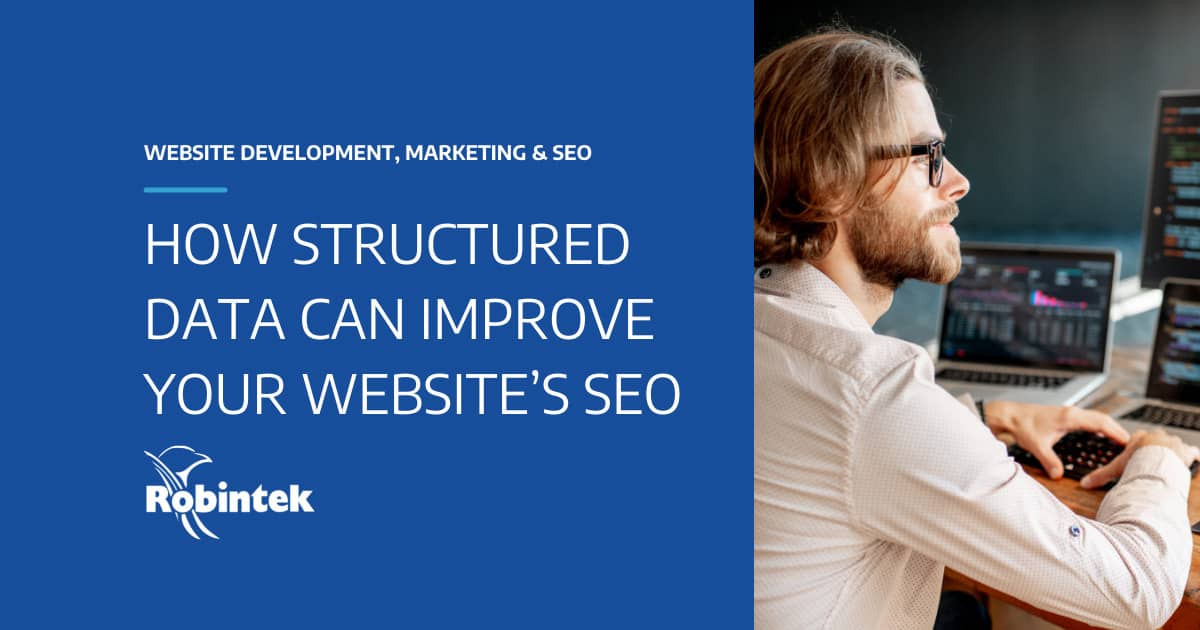 While structured data can be an effective method of improving your SEO, some businesses aren't yet taking advantage of this strategy.
If you're not reaping the benefits of structured data, or schema markup, on your website, you could be missing out on better ranking opportunities. Structured data helps search engines like Google understand your site, so they can rank it appropriately for their users.
But if you're not familiar with the concept, implementing structured data into your website can seem daunting. In this post, we'll describe the concept and benefits, plus how you can start adding structured data to your site.
What is structured data?
Structured data or schema markup is a coding language you can use to help your website "talk" to search engines. To rank your website properly for different search inquiries, search engines need to understand what your website's all about.
A number of different schema markups can be used to add structured data, like Microdata and RDFa. JSON-LD is the most common, as it is preferred by Google and does not break as easily as other markups.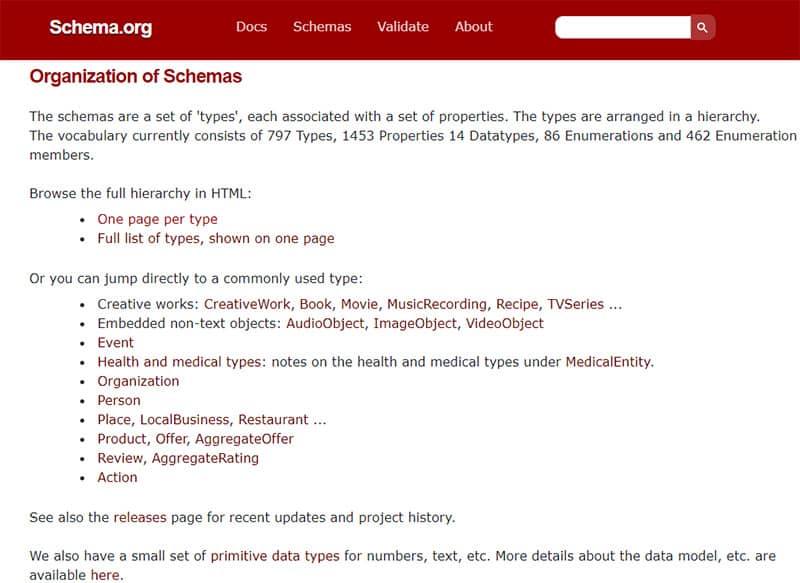 What is Schema.org?
Schema.org is the largest collection of different pieces of structured data markup on the web. Developed by the big search engines, it's a comprehensive, reliable resource for finding the correct type of schema to use on your website.
Under the "Schemas" tab, Schema.org lists the variety of different schema types you can use to enhance your website.
For example, if you want all of the information about your business, including your logo, contact information, and social media profiles, to show up on your results page, you would use the "Local Business" type schema.
How does structured data benefit SEO?
Structured data helps search engines understand your website
Although search engines are continually improving, their ability to read and comprehend the content of your website is far more limited than a human's. Schema markup translates the content of your site into a code that search engines can easily interpret.
Without proper awareness of your site's content, search engines won't be able to rank your website appropriately for different search requests. Enriching your website with structured data gives Google and other search engines more context to interpret your site.
The better search engines can understand the purpose and content of your website, the better you'll be able to rank.
Structured data creates rich results that please your audience
Over the years, Google has transformed its search results pages from simple lists of links to robust information hubs. When users search for a keyword, results are displayed with images, helpful content, and other pertinent details. These results are referred to as rich results or rich snippets.
Rich results show searchers important data that makes them more likely to click on a link. For instance, rich results for a specific product page may show the product's image, description, and price. They can also provide detailed information including news, events, places, popular tweets, restaurants, offers, reviews, and more.
It's important to note that adding schema markup to your site does not guarantee that your pages will show up in Google as rich results. However, including structured data is the only way to get rich results to display, so it is worthwhile to add to your site for SEO purposes.
Since users prefer rich results, using structured data to generate them can be a practical method of increasing your organic traffic.
How do I implement structured data on my website?
Google has a how-to guide with detailed steps and examples for adding structured data to your website. While it is a fairly simple task for someone experienced in website development, it can be a challenge if you're a complete coding novice. Taking the time and effort to learn how to add it to your site may not be feasible.
At Robintek, we offer structured data and schema markup services to enhance your SEO and help your audience find you faster. Our developers have experience adding structured data to many different types of websites, so we're familiar with the variety of schemas (local business, restaurants, products, etc.).
If you're looking for assistance adding structured data to your website, request a free consultation with us at Robintek today. We can get the right code added to your site or guide you through the process to take your SEO to the next level.
Who We Are
We're Robintek, a Columbus, Ohio website design and web development company. For almost 25 years, we've been helping our clients develop their online presence and build their brands. No matter your industry, we offer marketing, design, multimedia, and development services to grow your business.
With services like logo design, eCommerce marketing, product photography, content management systems, content creation and copywriting, strategy and consulting and more, we can customize a digital solution that works for you. Ready to get started? Contact us at Robintek today!