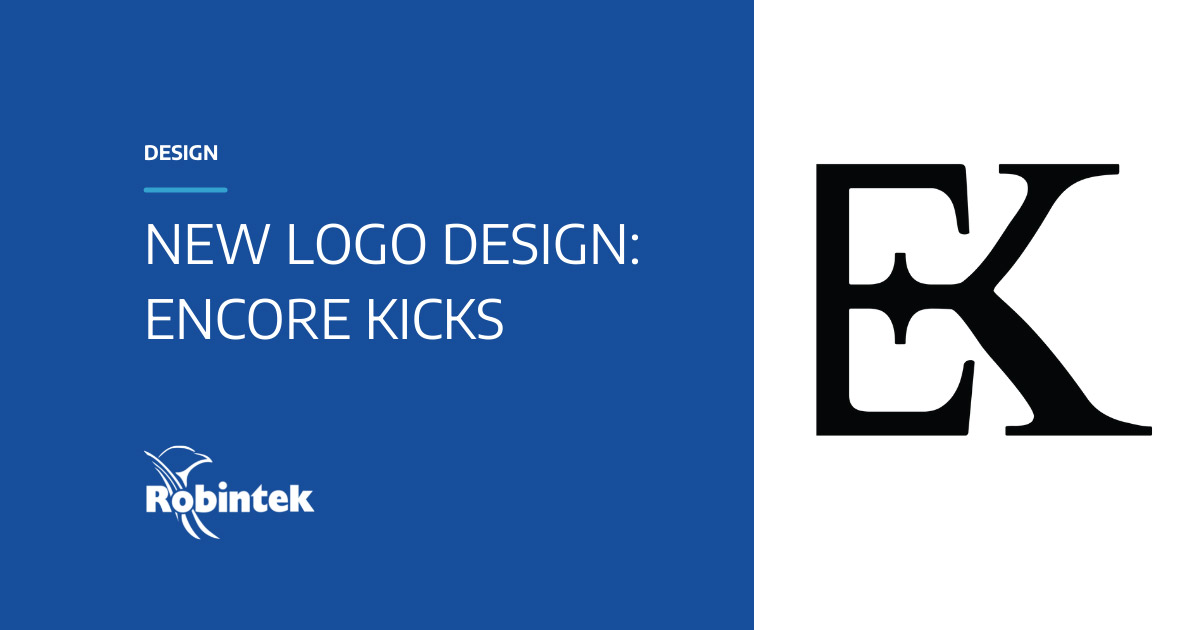 We've completed another logo design for local sneaker business Encore Kicks! Our client had a clear vision for their brand's new logo, which we helped turn into a reality.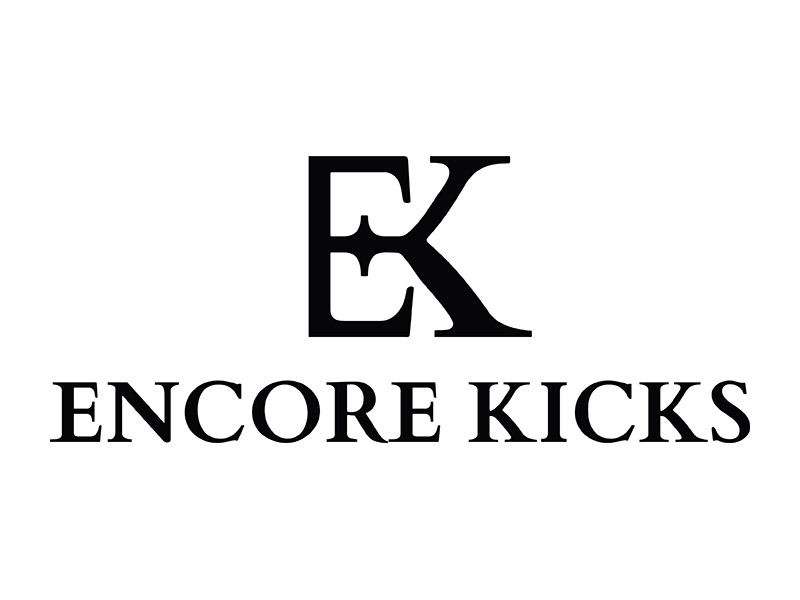 What We Did
When Encore Kicks approached Robintek, they had strong ideas for their brand image. As a sneaker design company, their vision was modern and stylish. They were looking for an eye-catching logo design that would represent their company and help them stand out from the competition.
Our team of logo designers created a number of logo concepts based on our client's ideas. From there, we worked with our client to further refine and customize the design based on their feedback. The final result was one both Encore Kicks and Robintek agreed fit their company the best.
With a clean, elegant font choice and black and white colors, the new Encore Kicks logo shows off the brand's level of sophistication. Its minimal design is both modern and timeless, so it won't go out of style when the trends change. Its simple style lets the bold, colorful shoe designs speak for themselves.
Your logo is one of the most essential parts of your brand identity. It tells your story in a single image, so the design must reflect your company in the best possible way.
While many companies have excellent ideas for their logo or brand design, they may not have the design or technical skills to create their logo and use it across different platforms. Whether you're a new company creating a logo from scratch, or an existing business looking to revamp and refresh your current logo, our logo design team can help.
To create customized logo designs, our team spends time getting to know you and your business. We believe that by developing strong relationships with our clients, we can build them the best tools.
Interested in working with Robintek for your logo design? Request a free consultation today. We'll partner with your company to create a unique, compelling logo that fits your brand's personality.
View Our Portfolio
About the Client
Encore Kicks is a sneaker company in Columbus, Ohio, that specializes in creating custom sneaker designs. From local teams like the Columbus Blue Jackets or OSU to charity designs for Ukraine, they can create personalized shoe designs to match your style.