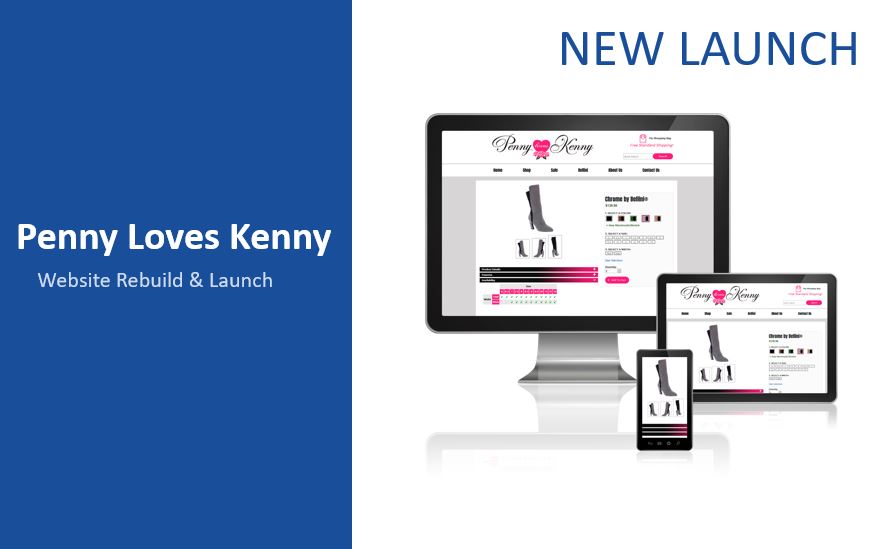 What We Did
The Penny Loves Kenny website was rebuilt using the WordPress platform, which includes an easy-to-use content management system and a wealth of opportunities for expansion, as well as mobile responsiveness.  We keep the original website design but changed the platform from Wix to WordPress. We built a custom product management module that helps them easily manage their large catalog of SKUs. We then built several automated processes to interface with their inventory management system to regularly update the stock levels (at the SKU level) across all the products in the system.
This website was created using the WordPress platform, which includes an easy-to-use Content Management System and an abundance of opportunities for growth and expansion.
Learn More!
In order to give users the best possible experience while visiting this site, we made it mobile responsive. This allows the site to be viewed on many different devices with ease.
Learn More!
ABOUT THE CLIENT
Penny Loves Kenny is a online shoe retailer that creates fresh designs with crazy fabrics which are developed to meet the fast paced world for fashionable affordable footwear.
Who We Are
Robintek is a website design company and digital agency with offices in Akron and Columbus, Ohio. We offer strategy, design, development & marketing services to help your business grow. Working as a dynamic complement to your team, we design, build and launch custom digital solutions that add sustainable value to your business.
Request a Consultation