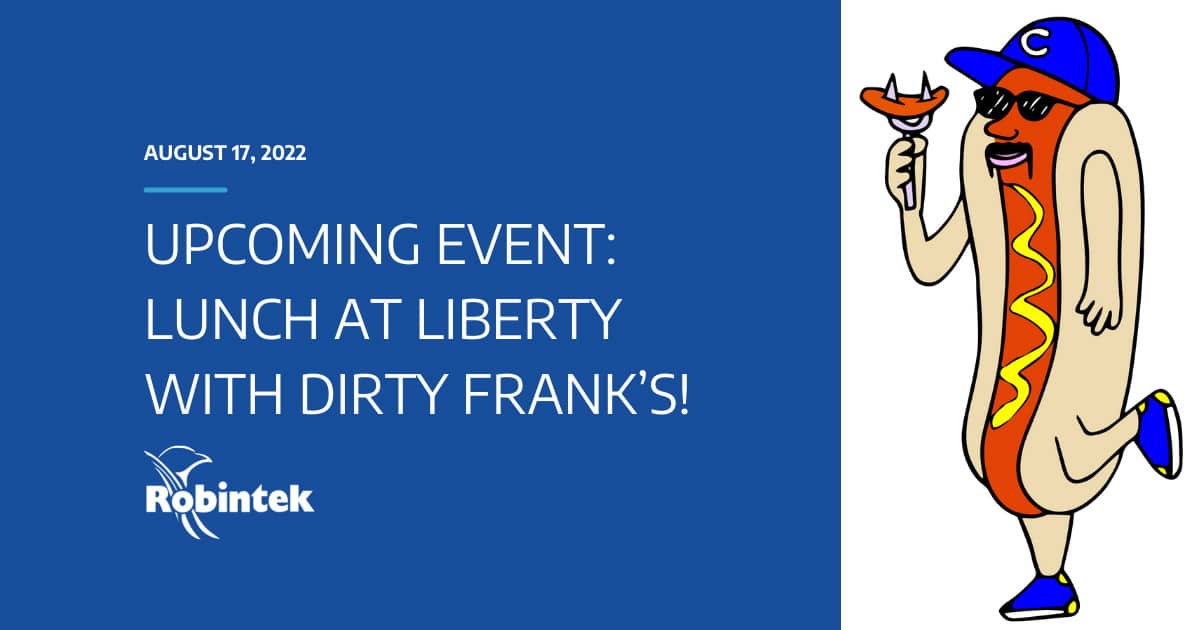 Hot dog! We're excited to attend the upcoming Lunch at Liberty at the Westerville branch with our client Dirty Frank's Hot Dog Palace on Wednesday, August 17.
From 11 am-2 pm, stop by the Liberty National Bank at 33 S. Cleveland Ave in Westerville serving hot dogs, drinks, and chips.
Get your classic favorites like the Chicago dog, the Chili dog, or the Classy Lady. You can view their full food truck menu right on their website.
Our team definitely wouldn't miss out on this, so we hope to see you all there!
Upcoming Event Details
Date: Wednesday, August 17th, 2022
Time: 11am – 2pm
Location: Outside of Liberty National Bank at 33 S. Cleveland Ave., Westerville
Find more information on the Westerville Area Chamber website.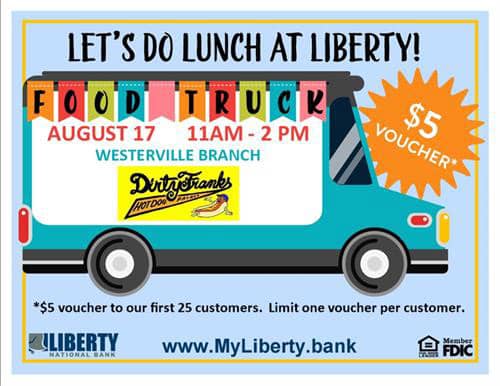 Who We Are
Robintek is a web design firm in Columbus, Ohio. For over 20 years, we have been helping companies in the food & restaurant industry like Dirty Frank's to improve their online presence.
In addition, we've worked with industries of all kinds to grow their businesses with web development, marketing, SEO, design, multimedia, and more.
Whether you're in need of a new logo design, product photography, custom applications, eCommerce marketing, content creation and copywriting, or strategy and consulting, Robintek has you covered.
Ready to learn more? Request a free consultation today.