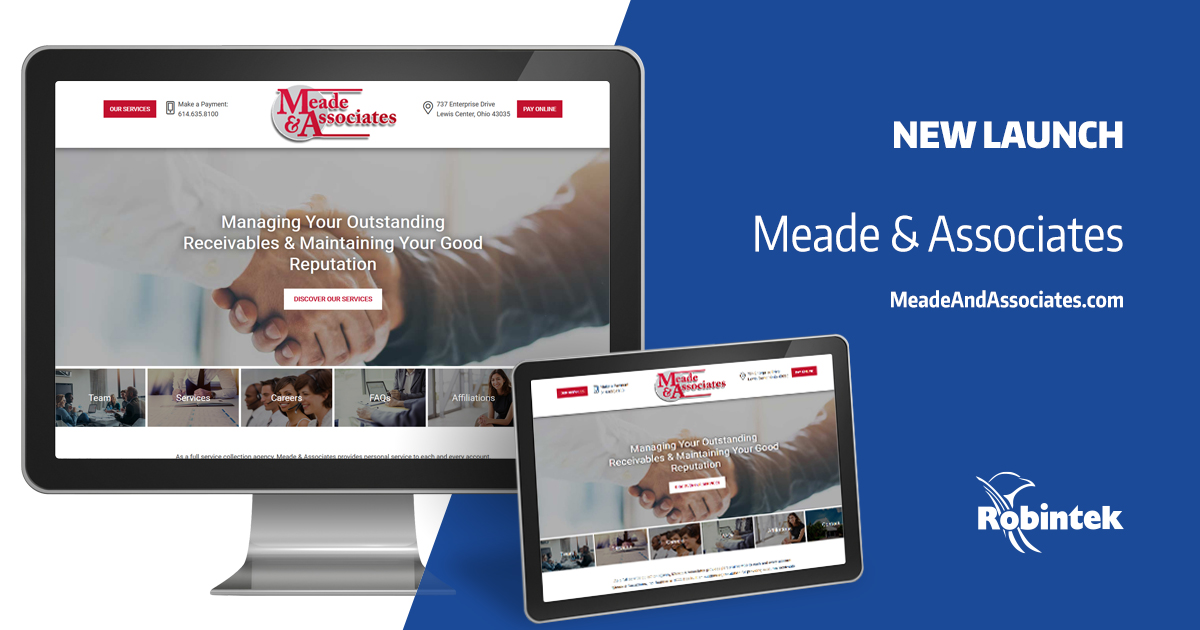 What We Did
The Robintek team worked with Meade and Associates to redesign their old outdated website. The Meade and Associates leadership wanted a modern website design that was easy to update. The new website uses large imagery and clear calls to action to help guide website visitors to the content they need. The Meade and Associates website is built in the  WordPress platform, which includes an easy-to-use content management system. The content management system (CMS) is flexible and allows for easy updates and opportunities for expansion. The site is mobile responsive for optimized performance and visuals across all devices. The Meade and Associates redesigned website helps their team better serve and communicate with their clients.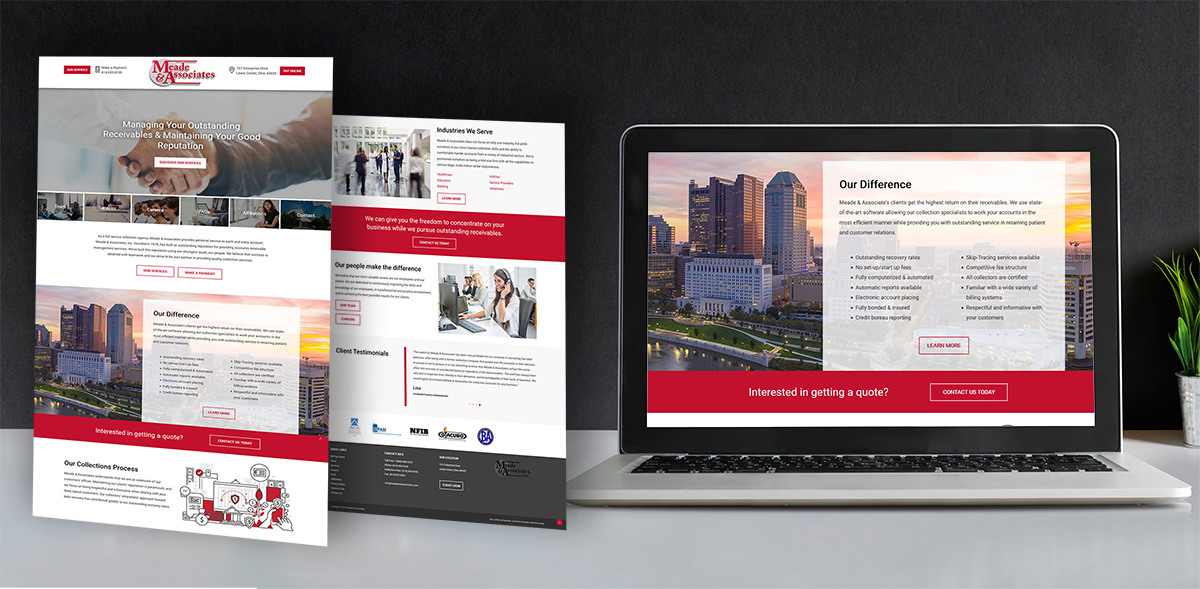 This website was created using the WordPress Platform, which includes an easy-to-use Content Management System and an abundance of opportunities for growth and expansion.
Learn More!
In order to give users the best possible experience while visiting this site, we made it mobile responsive. This allows the site to be viewed on many different devices with ease.
Learn More!
ABOUT THE CLIENT
Meade and Associates is a full service collection agency providing quality accounts receivable management services. They are dedicated to maintaining their clients reputations with a respectful and empathetic approach toward debt recovery. They serve a variety of industries including healthcare, education, veterinary, banking, utilities, and service providers. Their mission is to help their clients have the freedom to concentrate on their business while the Meade and Associates team pursues outstanding receivables.
Who We Are
Robintek is a website design company and digital agency located in Columbus, Ohio. We offer strategy, design, development & marketing services to help your business grow. Working as a dynamic complement to your team, we design, build and launch custom digital solutions that add sustainable value to your business.
Robintek has been working with financial services organizations to meet their needs for over 20 years. We are experts at building a strong online presence for your business and equipping you with competitive strategy and tools to help your business thrive. We've worked with financial advisors, credit unions, capital management firms, and more to improve their web presence.
Request a Consultation