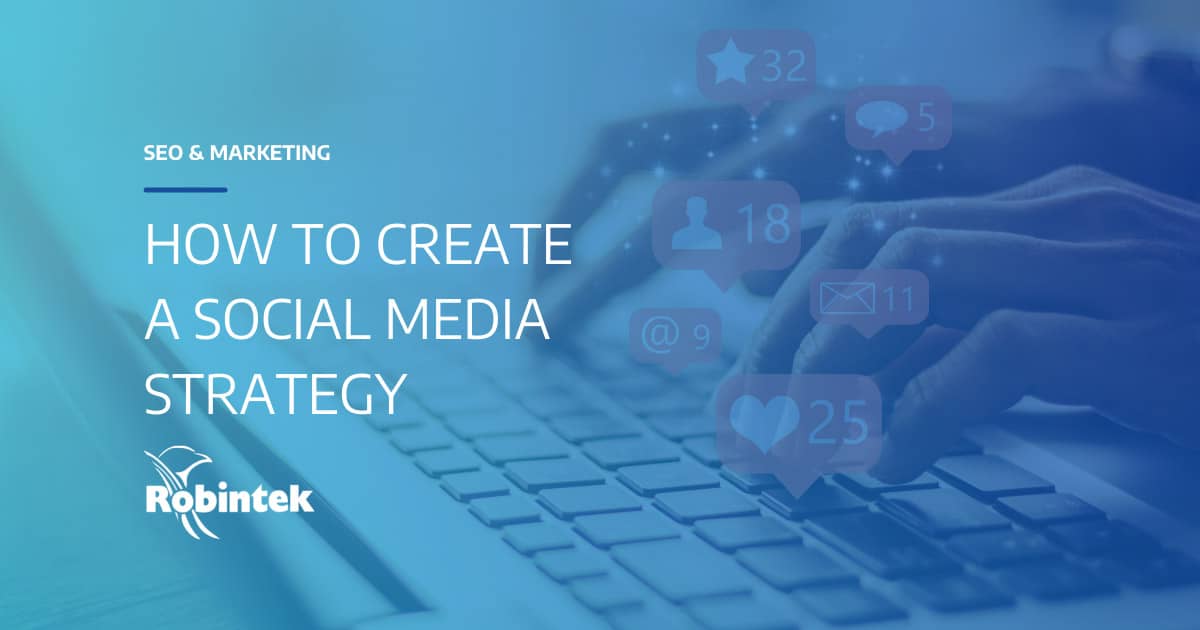 Most business owners know that social media is key to building a relationship with customers. Since the majority of consumers check their social media accounts multiple times a day, establishing a presence on those platforms is fundamental to building awareness of your brand.
Greater brand awareness can be highly valuable for boosting long-term growth and sales. Marketers have ranked social media as the 2nd most successful method of content marketing, slightly behind paid search.
But effectively using social media is not as simple as creating a business account and waiting for the followers to roll in. Successful companies develop a social media strategy to determine what to post and where to post it. A robust, documented strategy can also tell you how often to post and which content is producing actual results.
Whether you're a small business that's new to social media, or an expert looking for ways to improve your existing accounts, we've compiled some steps in creating a powerful social media strategy that produces results.

Set goals
The first step in any social media strategy is setting your goals. What do you want to accomplish with social media? The answer will determine which route you take in your strategy and how you measure your results.
A productive method of setting social media goals is through the S.M.A.R.T. goal framework. A S.M.A.R.T. goal is Specific, Measurable, Attainable, Relevant, and Time-bound. Setting your goal with these parameters in mind will help you decide the actions you need to take to achieve results. It will also help you determine which specific metrics you need to track to reach them.
Define your audience
A thorough understanding of your audience is critical to effectively using social media. Knowing your customer base will help you decide which platforms to focus on and what kind of content to produce.
Start by creating buyer personas that are defined by the age, location, income, job, and interests of your target groups. You'll want to focus on a few of these groups, but you don't need to identify every single one. Determine those select groups' daily struggles and use your social media content to help resolve those issues.

Audit your existing social media
If your business already has social media accounts, audit your existing profiles and content. Use analytics to determine which posts have been successful in the past. You can use this information to decide what type of new content to produce.
At this point, you also want to evaluate the purpose of each account. Especially in the beginning, it's important to focus on just a few platforms so you don't get overwhelmed. If most of your audience doesn't use a specific network, you may decide to get rid of that account to focus on more relevant sites.
Set up social media accounts with up-to-date information
When setting up your business accounts on social media, it's vital that they contain accurate information. Out-of-date hours or an incorrect address can lead to customer frustration and potentially negative feedback or interaction.
Your location, contact details, and store hours should all be current. If you have existing accounts, make sure to review that information and update it where necessary. Provide a brief but descriptive introduction to your company and include target keywords where applicable to help customers find your page and boost your SEO.
Also, be sure to set up your accounts using compelling, brand-specific imagery and graphics. Your accounts should accurately reflect your company with colors, logos, and other brand elements. This helps to amplify brand awareness.

Create a content calendar
A social media content calendar keeps your posts organized and consistent. It ensures that you have post ideas, as well as plans for when and where to post them. This helps prevent repetitive content or accidentally neglecting one of your accounts.
With a calendar, you can choose to create weekly or monthly themes that focus your content on a specific topic or product that aligns with your goals. You can also share the calendar with your team to review and make changes.

Create content
Now you can begin your content creation. A typical social media post includes a photo, graphic, or video, along with a short message or description. Using a content creation tool like Canva is an easy way to start creating designs and graphics for posts, no matter your skill level.
A particularly efficient way to post on social media is to reuse existing content. If your company publishes a blog, you can use social media to share and promote each new post. You can also go through older blogs to find engaging content to pull and use for a post.

Track your results
Once you start posting regularly to your social media platforms, ensure that you're keeping track of metrics and analyzing your results. This is crucial for determining what type of content works best to attract new customers and followers.
Over time, you can use these metrics to identify which platforms are most useful for generating conversions and decide if there are any channels no longer worth your time.
Expand your online presence with social media
While an effective method of marketing, social media presence does not guarantee instant sales. Establishing your business across different social media platforms is a long-term strategy to increase brand awareness and generate conversions, leading to potential sales in the future.
73% of marketers have stated that their social media presence has been either "somewhat effective" or "very effective" for generating business. By making your brand visible and engaging on social media, you can achieve positive results over the long term.
Maybe you're fully convinced of the importance of an effective social media strategy, but you don't have the time or resources to pull one off. Need help? Robintek can partner with your business to develop a strong social media strategy that meets your goals and your budget. Request a consultation today to learn more about what our social media specialists can do for you.
Who We Are
Robintek is a Columbus, Ohio website design company. Our team of marketing experts can manage your social media accounts and help you put together a social media strategy that helps boost your brand awareness and drives conversions. We also offer a plethora of web development, web design, and marketing services, including eCommerce marketing, logo design, content creation and copywriting, infographic design, photography, and much more.
For over 20 years, Robintek has provided services for over 600 clients in Central Ohio and across the country, including Columbus, Youngstown, Lima, Newark, Findlay, Akron/Canton, Richmond, Indiana, and more. Ready to partner with Robintek for your website development and web design needs? Reach out to us today!