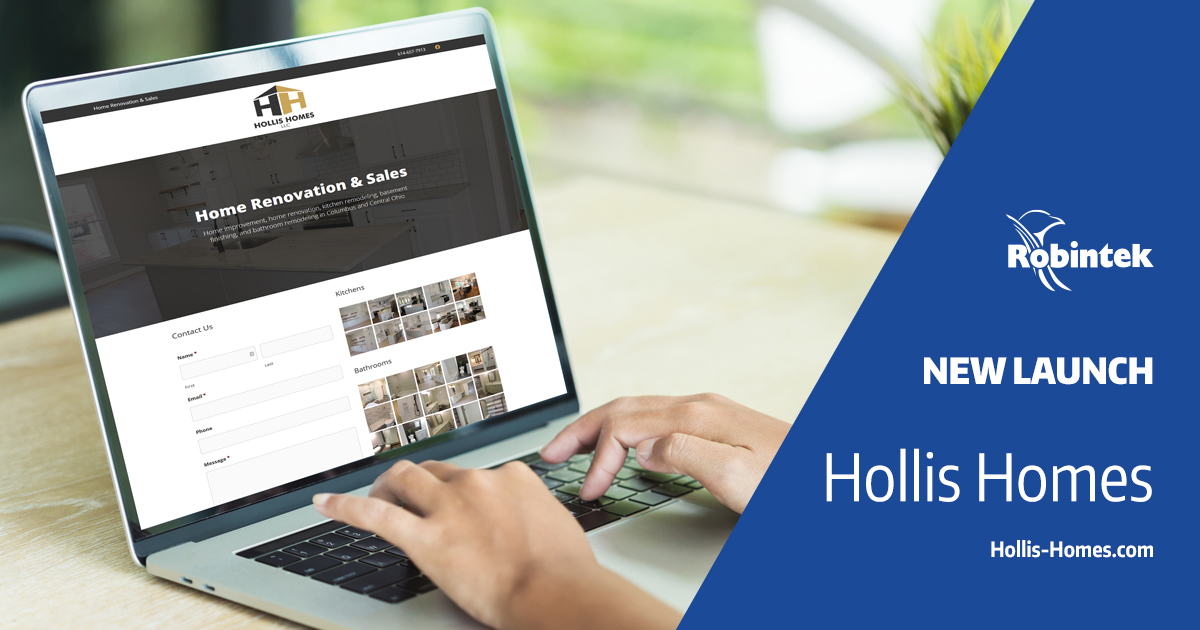 Our team loves to work with startups. When Kevin came to us with his new venture, Hollis Homes, we were excited to be a part of the project. Kevin is an experienced realtor and this new project would incorporate his expertise as a realtor and his passion for home renovation. Hollis Homes needed its branding identity established. Kevin also needed a suite of marketing materials and design collateral created to support his growing venture. He also wanted to establish an online presence quickly, so he could be easily found by potential customers.
The Robintek team designed a logo and established the brand identity for Hollis Homes. We then used this foundation to design business cards, social media graphics, and a landing page to establish his web presence. Read on to learn more about the Hollis Homes project and see our work.
Launch Site!
We worked with Kevin at Hollis Homes to create a logo that would represent his company and brand. The logo includes a double letter H forming the shape of a house. The simple design is modern and versatile. The emblem is easily recognizable and scales well, allowing it to be easy to use across all marketing materials for the company.
Learn More!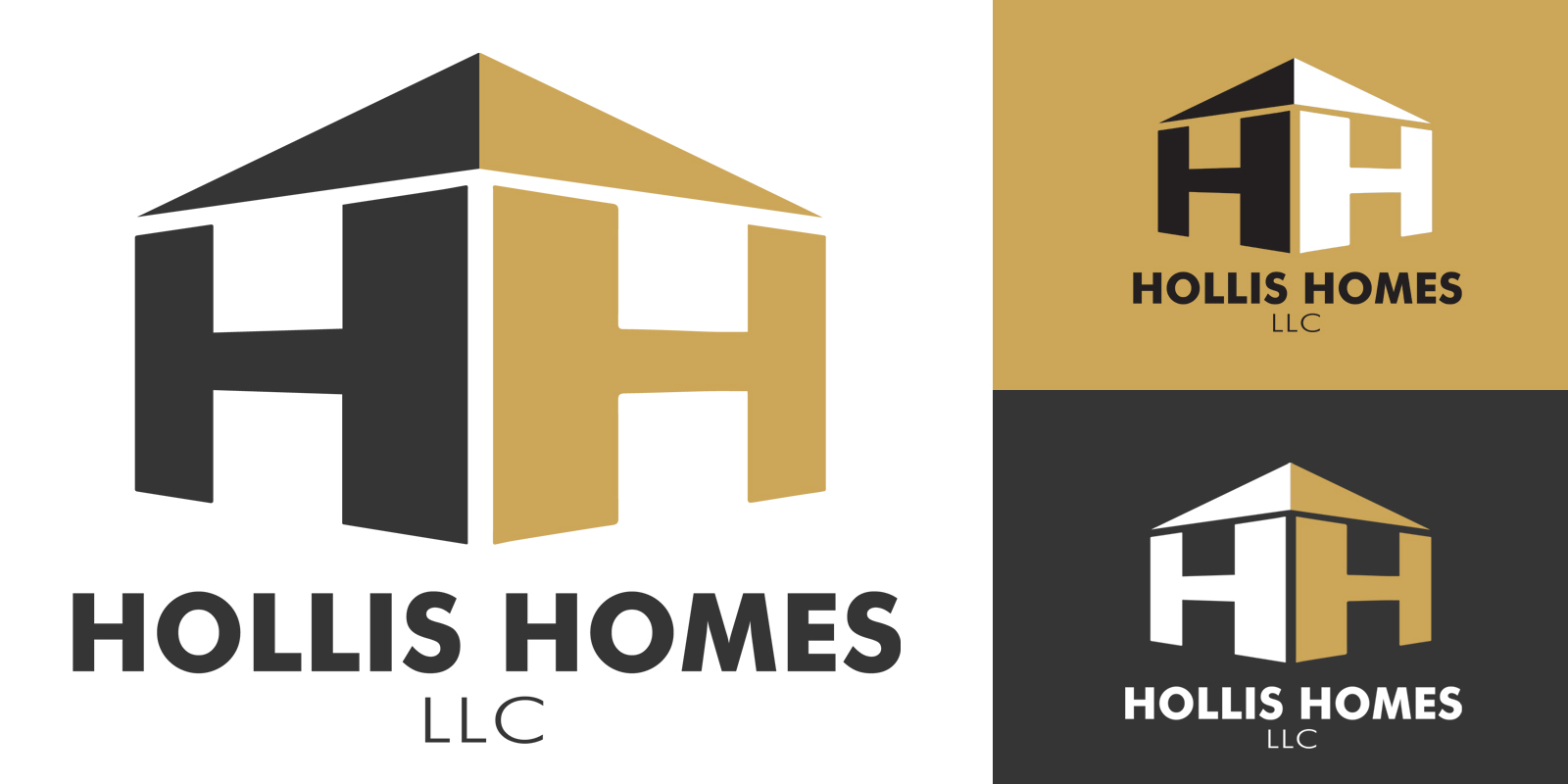 By developing a clear branding identity for Hollis Homes, the company is able to consistently represent themselves across platforms and marketing collateral. The Hollis Homes brand is classic and bold. Branding elements include sans serif fonts for a clean, modern look and custom home iconography incorporating the double H for Hollis Homes. The brand colors are gray and gold, a modern take on a classic combination.
Learn More!
One of the first marketing pieces Kevin needed for Hollis Homes was a business card. Robintek created a memorable business card design featuring the Hollis Homes branding colors in bold blocking. The card is divided in a way that echos the design of the logo, an illusion of depth and shapes that are reminiscent of a home.
Learn More!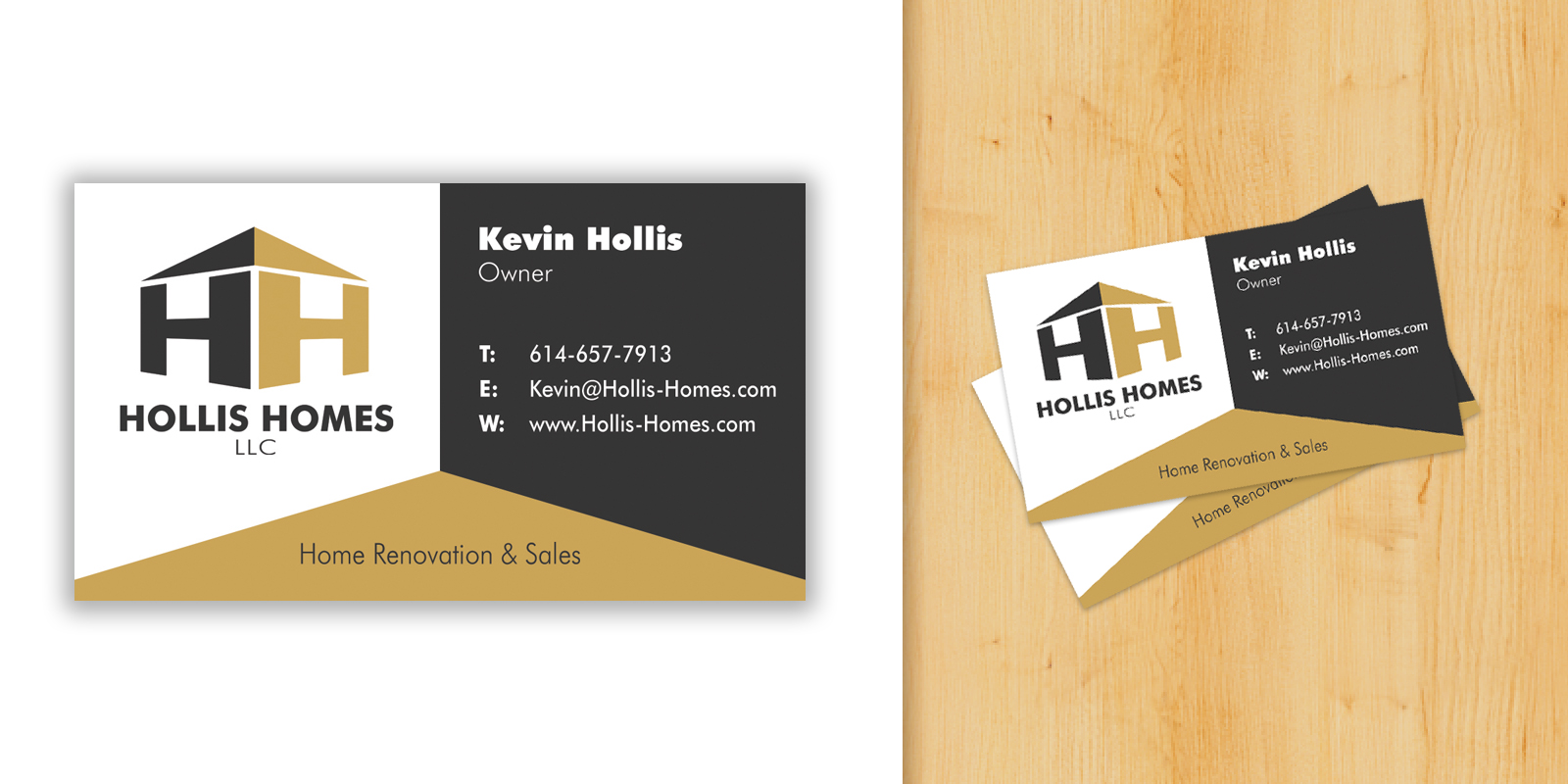 This website was created using the WordPress Platform, which includes an easy-to-use Content Management System and an abundance of opportunities for growth and expansion. Hollis Homes wanted to launch a simple website quickly, and then have the ability to expand as they grew. The Robintek team help quickly design a simple WordPress landing page with the flexibility needed. The landing page includes a simple contact form, basic company information, and some examples of their work.
Learn More!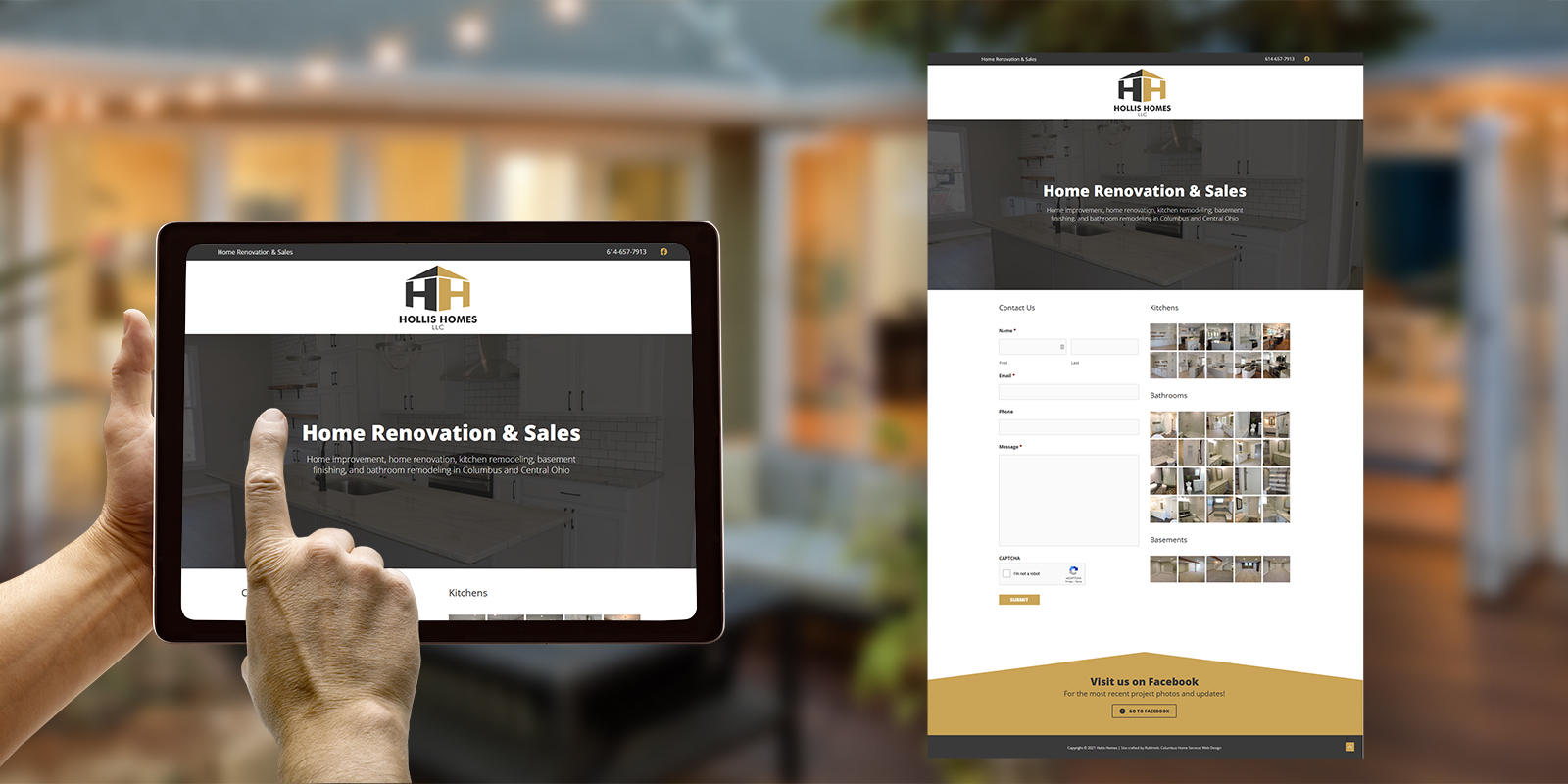 In order to give users the best possible experience while visiting this site, we made it mobile responsive. This allows the site to be viewed on many different devices with ease.
Learn More!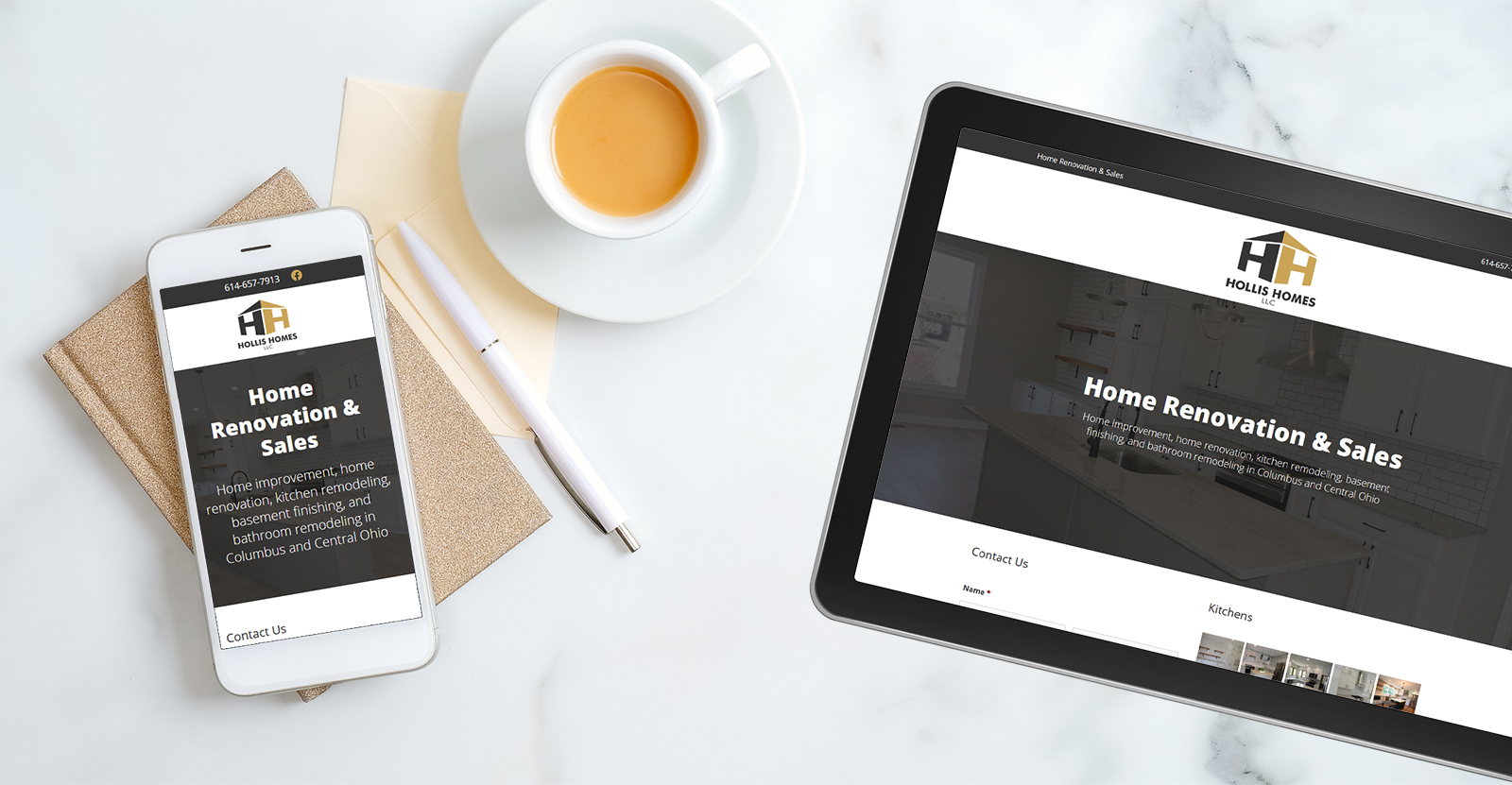 About Hollis Homes
Hollis Homes offers home improvement, home renovation, kitchen remodeling, basement finishing, and bathroom remodeling services in Columbus and Central Ohio.
Who We Are
Robintek is a website design company and digital agency located in Columbus, Ohio. We offer strategy, design, development & marketing services to help your business grow. Working as a dynamic complement to your team, we design, build and launch custom digital solutions that add sustainable value to your business.
Robintek is experienced working with home remodeling and renovation contractors to help their business stand out to local online consumers. Our services include website design, industry specific marketing strategy, and search engine optimization (SEO).
Request a Consultation