We recently completed an exciting project for TECH-SONIC! Our team designed a new print and digital catalog showcasing their highly specialized products, including product photography and content development.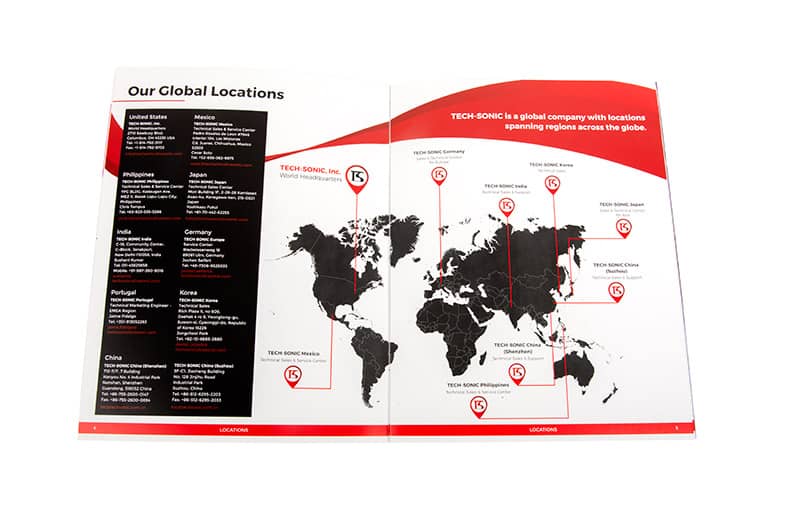 What We Did
TECH-SONIC needed a new catalog designed for an upcoming event. They envisioned a modern, clean design that highlighted their advanced welding machines and technologies. In particular, they were looking to emphasize their proprietary welding process called Closed-Loop Control (CLC).
After getting input and examples of designs the client liked, our team took the reins. We designed a sophisticated catalog with crisp product photography throughout. Content was created to accurately describe the features and benefits of each machine, and Robintek partnered with a local print shop to have the catalog printed on high-quality paper. With an expedited timeline, Robintek delivered a beautiful catalog just in time for their show.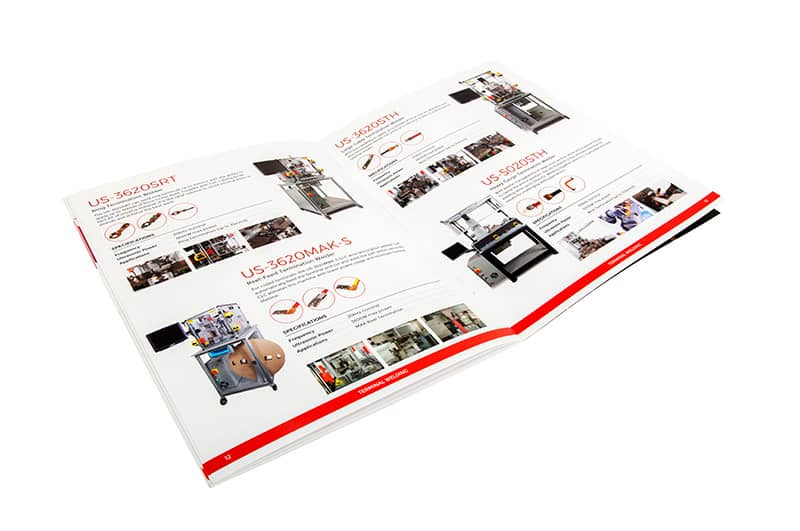 In the manufacturing industry, companies often provide highly specialized services and products. Marketing these products effectively so they connect with buyers and engineers is critical. But it can be challenging to design materials that are both informative and attention-grabbing when working with technical information.
Our designers, developers, and marketers have more than two decades of experience working with clients in the manufacturing and industrial sectors. From marketing materials to web design and more, Robintek can provide sustainable digital and print solutions to help your manufacturing business grow.
Learn More!
Custom print designs can help brands reach a wider audience and communicate their message effectively. Coordinated marketing assets like catalogs, brochures, and mailers present your brand consistently to your target audience and build brand recognition.
Robintek offers print design services to create unique, effective promotional assets for your business.  With attractive, professionally designed print marketing materials, your company can deliver your message directly into your customer's hands.
Learn More!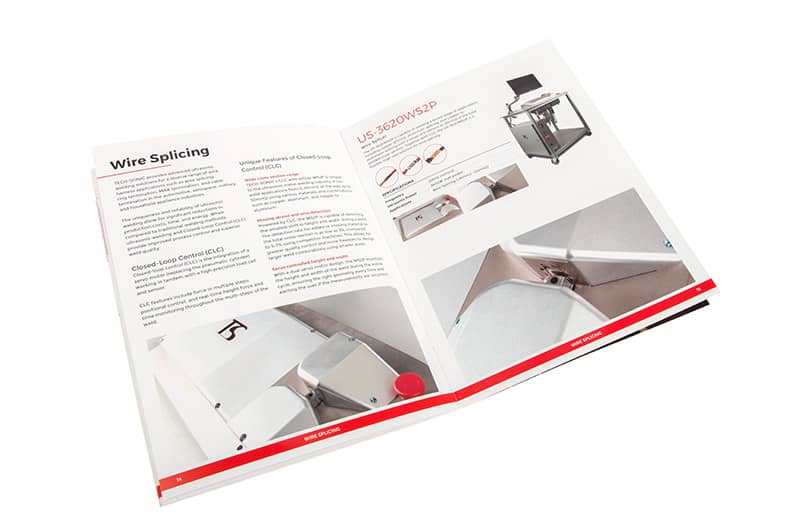 Catalog Design Highlights
Our team designed a sophisticated, attention-grabbing catalog with our customer's brand elements incorporated into each page. We also created an infographic for the front inside cover highlighting specific features of the client's EV battery product.
The finished catalog was 18 pages long and printed on quality paper that showed its the clean, streamlined design. We provided the client with a digital version as well as the print so the catalog can be shared online.
Robintek had shot some of their products in the past, but the client had some new machines that still needed photos. Our photography team went to TECH-SONIC's offices to capture shots of the new products and some candid photos of their staff in action. These high-quality photos were edited and inserted into the catalog to show off their machines' unique capabilities and features.
TECH-SONIC already had a good amount of content to go in their catalog, but it was strewn across different materials, websites, and documents. Robintek gathered, organized, and rewrote the client's existing content to fit in with the catalog's design, adding in new content where needed.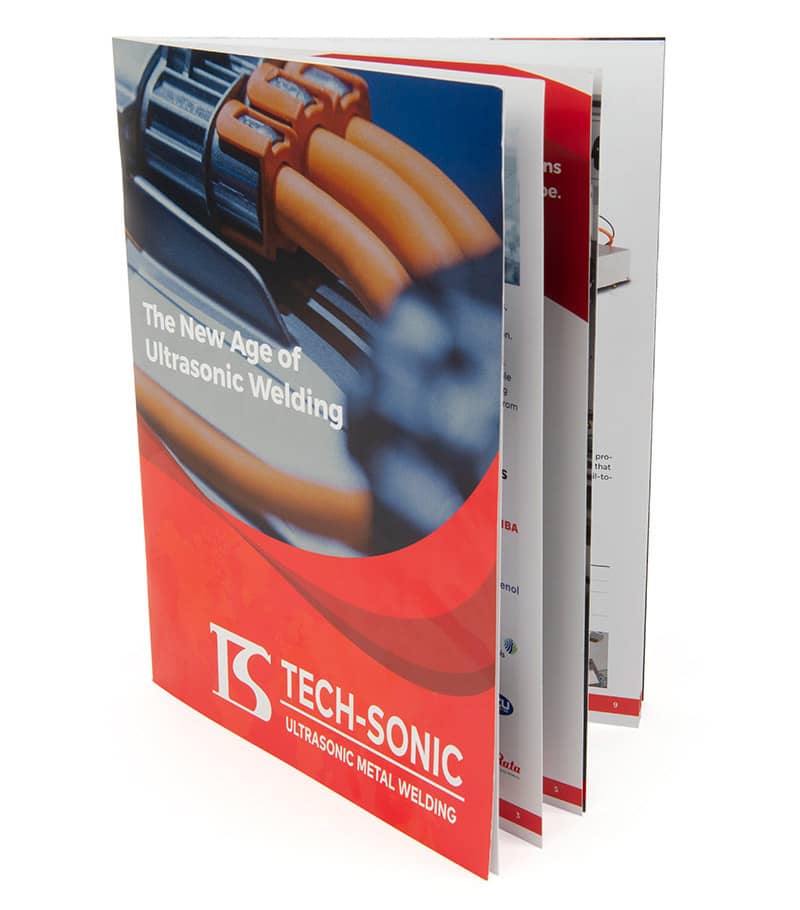 About the Client
TECH-SONIC is an international ultrasonic metal welding company based out of Columbus, Ohio. As an innovative leader in the industry, they develop, manufacture, and distribute ultrasonic metal welding machines used for wire splicing, termination, EV battery welding, and tube sealing.
Their products and technologies like their original Closed-Loop Control (CLC) welding process are used for endless applications across a variety of industries, including the automotive, EV battery, HVAC, medical, and military sectors.