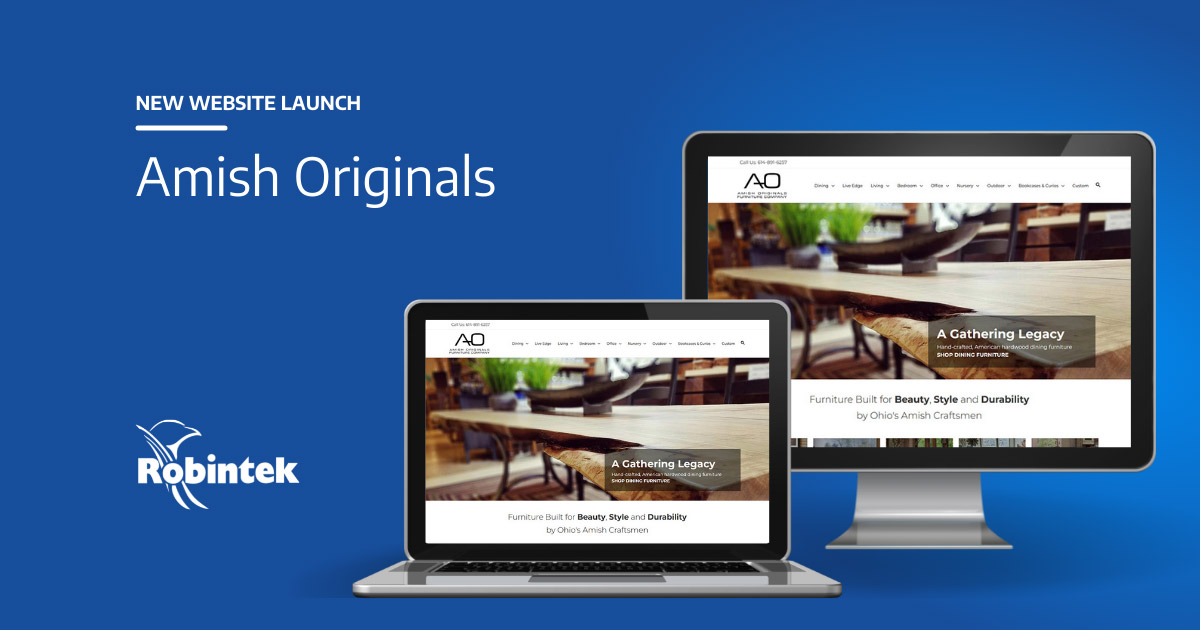 What We Did
Amish Originals needed a new website with a focus on their eCommerce storefront. They wanted a site with a modernized design and the ability to adjust content on their own when needed. Our goal was to create a site that showed off their unique, handcrafted products while allowing customers to easily obtain a quote on new furniture.
With a lengthy catalog of nearly 700 items, it was important that we designed a well-organized site that included all their wares for a positive user experience. We also created a customized quote builder so that interested customers could request a quote for all their desired products at once.
eCommerce has exploded in recent years and is only continuing to grow as more customers are turning to online shopping, especially on mobile. An eCommerce site with high functionality, intuitive design, and effective marketing is crucial for businesses looking to sell their products online.
But with so many different eCommerce options to choose from, deciding on a platform and building it to your business and customers' needs can be challenging. Robintek's experienced team of designers and developers can partner with your company to create a customized eCommerce experience.
Learn More!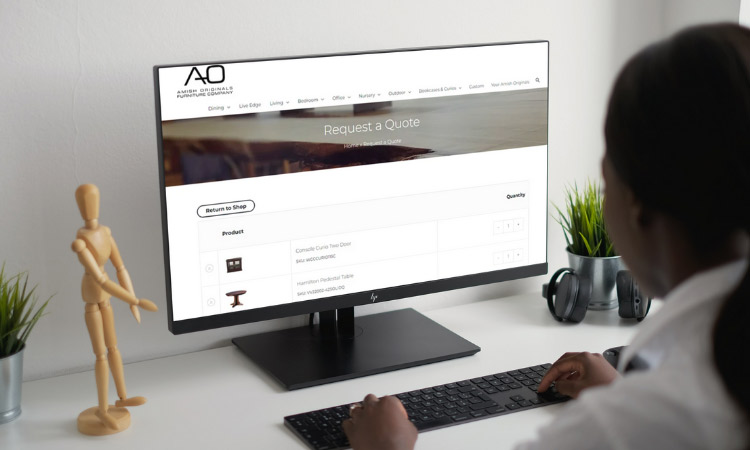 Custom "Request a Quote" Builder
Because all their furniture pieces are handcrafted and made-to-order, Amish Originals needed a customized eCommerce system that allowed potential customers to request a quote.
Robintek developed a custom "Request a Quote" builder to simplify the quoting process for both the client and their customers. Visitors can easily add products to a list and then fill out a simple form to send their quote request to Amish Originals.
Learn More!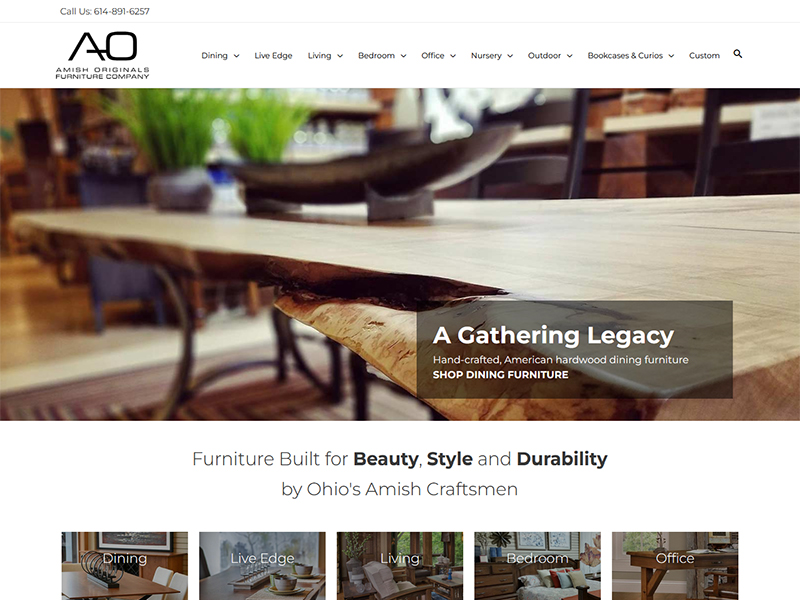 Optimized user experience
To optimize the user experience, Robintek designed a sophisticated, streamlined website with easy navigation. The site menu is organized into clear categories and subcategories, allowing visitors to quickly find what they are looking for.
Additionally, each product page was designed with high-quality photos, product descriptions, ordering options, and space for reviews so customers can get all the information they need before making a decision.
Learn More!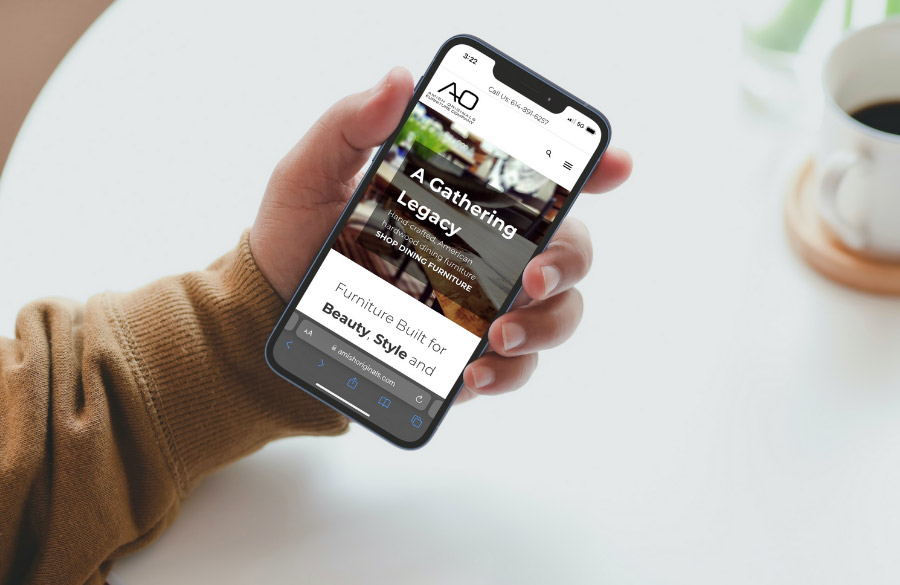 For eCommerce websites, mobile responsiveness is a must. More customers than ever are using their mobile devices to place orders online, so it's crucial that retailers' sites are displayed optimally across all formats. Robintek designed Amish Original's website to be mobile responsive so the newly redesigned site will display beautifully, no matter what device is being used.
Learn More!
About the Client
Founded in 1992, Amish Originals is one of the top suppliers of handmade Amish furniture in Ohio. Located in Westerville, Amish Originals works with more than 100 local Amish craftsmen in northeast Ohio to produce high-quality, made-to-order pieces. From dining sets to rocking chairs to outdoor furniture, you can find the perfect piece for any room in your home.
Using responsibly harvested American hardwood, each piece of furniture is custom-made to last for generations. With a strong foundation in environmental responsibility and community support, Amish Originals is the leading source of sustainable, handcrafted Amish furniture in the Columbus area.
Who We Are
Robintek is a Columbus Ohio web development and web design company. We can create dynamic eCommerce solutions tailored specifically for your business to easily turn online or local visitors into customers. Along with our marketing and design services, including product photography, SEO, logo design, content creation, strategy and consulting, and more, Robintek can help you take your business to the next level.
For more than 20 years, we have been serving clients across the nation to expand their online presence and help them achieve their goals. In addition to eCommerce websites, we provide sustainable digital solutions to industries across the board. Interested in learning more about what Robintek can do for your company? Request a consultation with us today.
Request a Consultation