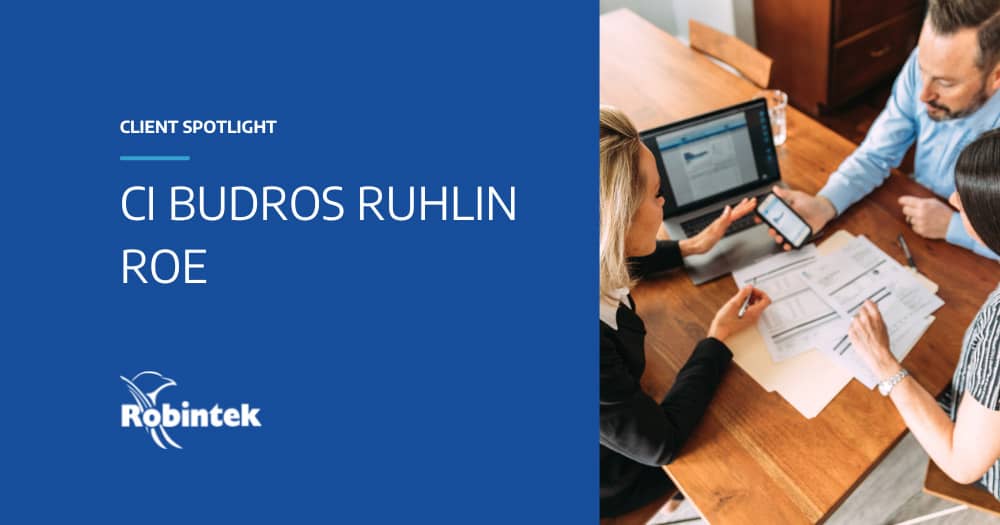 Welcome to another installment of our Client Spotlight blog series! This time, we spoke with Tracie at CI Budros Ruhlin Roe (CI BRR) to learn more about their wealth management firm and their experience partnering with Robintek.
As one of the largest fee-only wealth management firms in Central Ohio, CI BRR helps its base of affluent clients make crucial financial decisions. Recognizing that everyday choices impact their client's financial futures, they provide expert guidance to help clients plan and manage their family's wealth. Because CI BRR doesn't sell products or receive commissions, their clients get the purest, most honest advice.
While portfolio and investment management are major components of what they do, CI BRR goes well beyond portfolio management to ensure a prosperous future and a smooth transition into retirement. This involves estate planning, tax planning, educational planning, cash management, and other essential financial services. By offering comprehensive financial services,  CI BRR provides customized roadmaps and strategies for each individual client to help them plan their lifestyle.
With a background in advertising and PR, Tracie loves working in marketing at CI BRR and the great people she gets to interact with. She takes pride in the help CI BRR provides to families and finds joy in her work on a daily basis. Staying on top of the latest digital marketing changes and updates can be challenging, so she makes ample time for continuous learning, including through her partnership with Robintek.
Partnering with Robintek
As the self-proclaimed "fan club president of Robintek," Tracie raved about her experience partnering with us for the CI BRR website design. Compared to other websites that function more like a static brochure, she has seen Robintek make a real difference with our mobile-responsive, dynamic designs. We're exceedingly proud of the work we've done for their business and love getting the chance to work with enthusiastic clients like Tracie!
Custom website design to align with their branding
To match their recently updated branding style, Robintek designed a custom, dynamic website with a major impact. With bold patterns and colors, aspirational imagery, and engaging copy, our design team built a site that visually connects with visitors and highlights the company's story. Its mobile-responsive design built on WordPress allows the website to display beautifully on any device.
Dependable customer service & technical support
One of Tracie's favorite things about working with Robintek is the level of support and customer service CI BRR receives. With Robintek, she says, she "could ask anyone anything – there are no dumb questions. Everyone is incredibly responsive."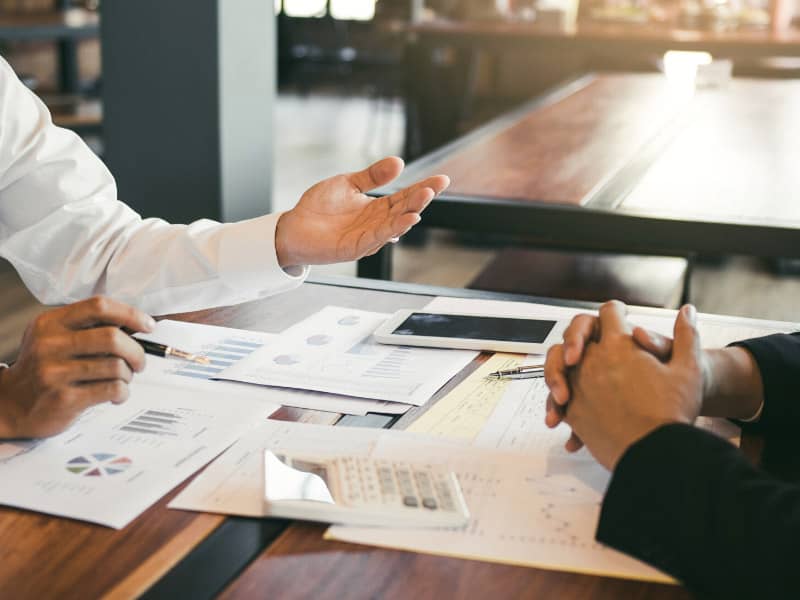 Financial Services Website Design & Marketing
In the financial services industry, customers are increasingly turning to online resources to find the companies they want to work with. But with the oversaturated online market, it can be difficult to reach your target audience. Not only do you need an engaging, functional website to attract leads, but it also needs to stand out from the growing competition.
That's where Robintek comes in. For almost 25 years, we've been helping financial services companies, banks, and financial advisors establish a strong online foundation. With personalized services from marketing and SEO to custom web applications to multimedia, we provide valuable digital solutions to help companies like CI BRR succeed.
Learn what Robintek can do for your business today by requesting a free consultation.
Learn More
Who We Are
We are Robintek, a web design company in Columbus, Ohio. Since 1998, we have been helping businesses across all industries build their online presence. We offer web development, marketing, SEO, strategy & consulting, and more to help companies carve out a successful space in the digital marketplace.
We provide services like logo design, eCommerce marketing, graphic design, content creation & copywriting, and product photography to take your business to the next level. Ready to see your company grow? Contact us at Robintek today.