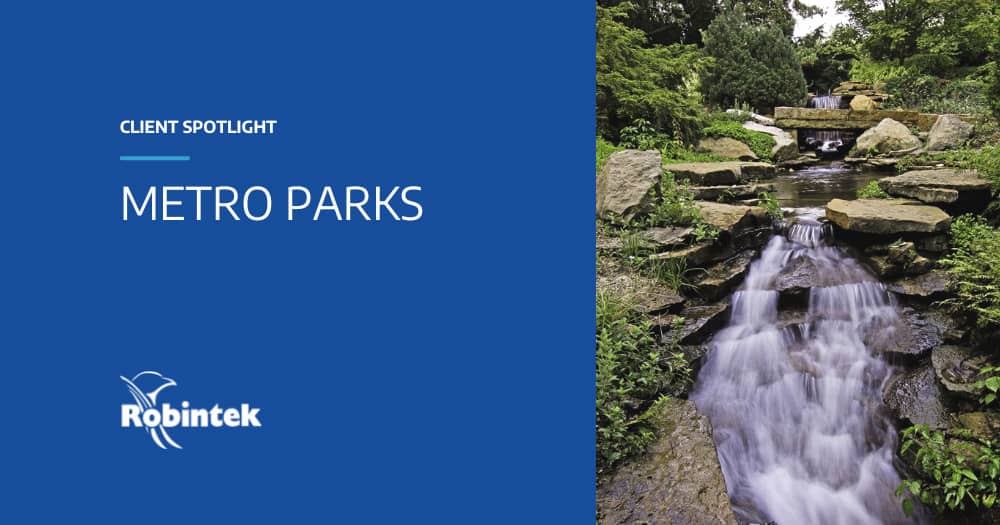 For the next installment of our Client Spotlight blog series, we talked with Jill from the Columbus and Franklin County Metro Parks. We discussed some of her favorite parks, the challenges of working with the public, and her experience working with Robintek on their website.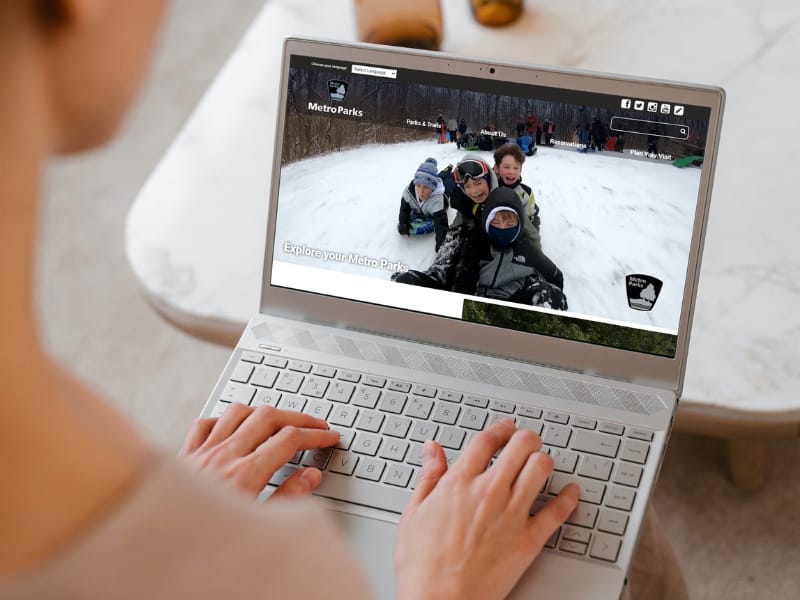 With 20 parks all across Columbus and Franklin County, Metro Parks gives Central Ohioans access to clean, safe, natural area parks and services. From the beautiful Inniswood Metro Gardens in Westerville to the lush Prairie Oaks in West Jefferson, they offer fun outdoor adventures for the whole family. They have shelters and lodges that can be reserved for special events, year-round programs and activities to explore, hiking trails, summer camps, and so much more.
As the Visitor Engagement Manager, Jill oversees all aspects of marketing, social media, and reservations for the parks. With a huge passion for the outdoors, she loves to connect with visitors to spread awareness. Her job allows her to embrace and teach new park visitors without being confined to a classroom – a major perk.
The best Metro Park to explore? While she loves them all, Jill cites Clear Creek and Batelle Darby Creek as two of her favorites. You can experience everything all the parks have to offer by checking out their brand new events page, built by our web development team.
Visit Website
Partnering with Robintek
Overall, Jill had nothing but positive things to say about Metro Parks' experience working with Robintek. As big fans and patrons of the Metro Parks ourselves, we're exceedingly proud of the work we've been able to do for them and look forward to future projects.
Connecting to the natural world with technology
One of Metro Park's biggest challenges is providing accessible, easy-to-understand information about the parks to the public. Today, visitors prefer to learn about the parks and plan out their visits online and on their phones rather than in person. That means the information on their website must be up-to-date, easy to digest, and communicate clear expectations for visitors.
With their website designed by Robintek, Metro Parks is able to engage visitors and provide the most current park updates to the public. Visitors can easily find everything they need to know about each park including trail maps, activities, and shelters. Additionally, the website allows users to make online reservations, find and register for upcoming events, and plan out their park visits. With its mobile-responsive design, parkgoers can view everything on-the-go.
Plus, it's easy for Jill and her colleagues to make updates when needed using the WordPress content management system. With high-quality park imagery and videos along with engaging content, the Metro Parks website is the perfect tool to help Jill share her love of the parks.
Highly responsive and reliable customer support
In addition to the design aspect, Jill emphasized the importance of the quick response and turnaround time that Robintek is able to provide. With so many pieces and layers to their website and offerings, problems and breaks sometimes occur. In these events, our development team works hard to provide immediate fixes.
She finds our entire staff down-to-earth and easy to work with, no matter the issue. At Robintek, we pride ourselves on being friendly, highly responsive, and reliable. Luckily, that's easy to manage when we have such wonderful clients like Metro Parks!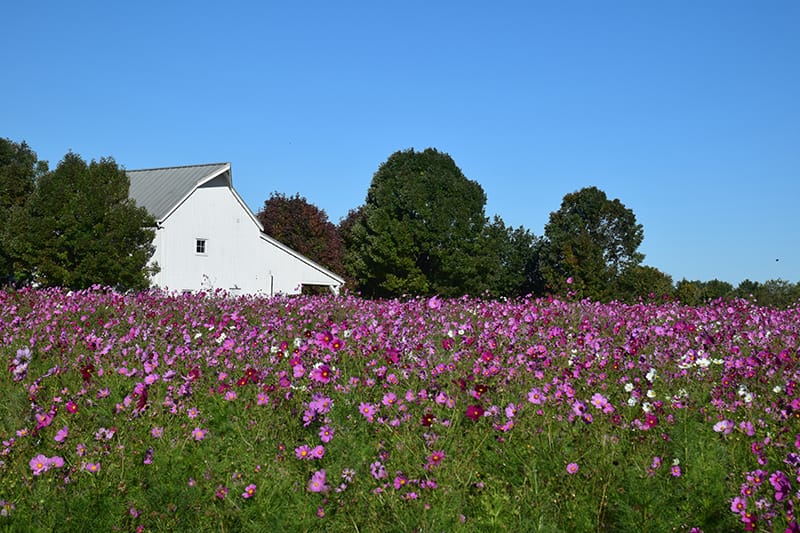 Nonprofit Website Design & Digital Marketing
For nonprofits, associations, charities, and foundations, effectively communicating your company's unique story online is crucial to your mission. Your website needs to connect with visitors and inspire them, as well as inform them about your organization. If your website is outdated, cluttered, or unclear, you're likely missing out on major web traffic and conversions.
At Robintek, we have 25 years of experience in nonprofit web design and digital marketing. Our skilled web designers, developers, and marketers understand the importance of getting your message across to potential donors, volunteers, and advocates. We'll take the time to connect with you and understand your goals to build a strong online foundation for your company. With services like interactive event calendars, fundraising functionality, SEO & marketing, data reporting tools, and more, we can set your organization up for success online. No matter your budget, we can find a solution for you.
Interested in learning more about how Robintek can help your nonprofit grow? Request a free consultation today.
Learn More
Who We Are
Robintek is a Columbus Ohio web development, web design, and digital marketing firm. Since 1998, we've been helping businesses in Central Ohio and around the country build their online presence. From nonprofits to manufacturing to home services, we serve companies across all industries to help them grow.
We offer custom digital solutions like logo design, product photography, content creation and copywriting, eCommerce marketing, branding, graphic design, and much more to better connect with your target audience. With our services, you can drive more organic traffic to your website and generate more leads and conversions. Ready to learn more? Get a free consultation by filling out this quick online form!