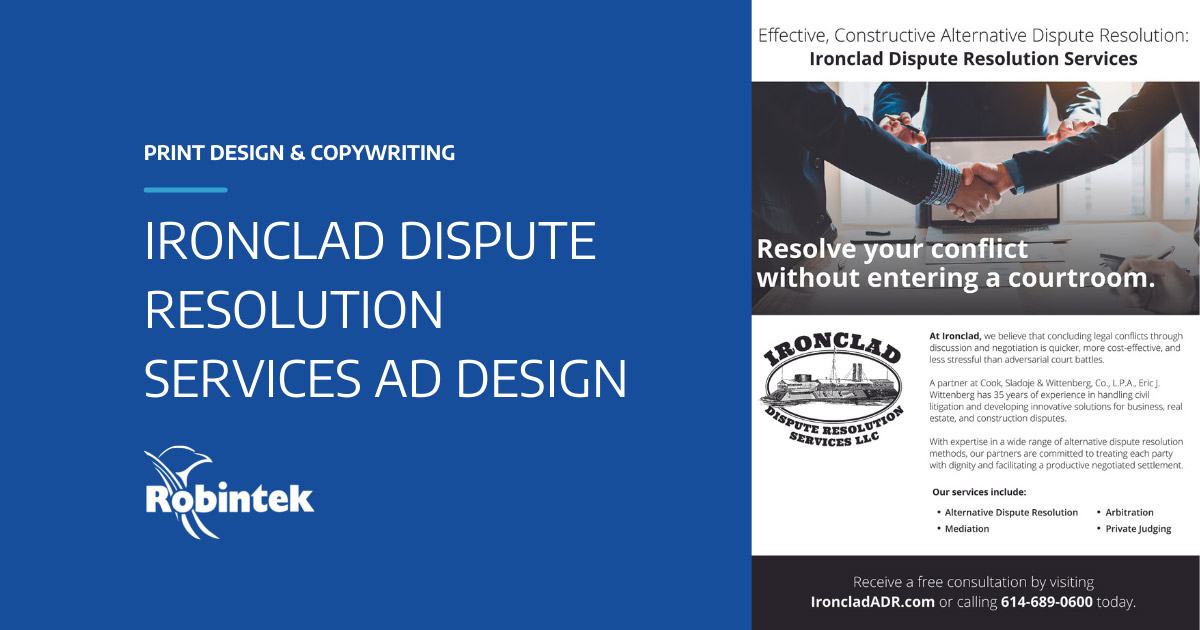 What We Did
Our client needed a print ad designed to showcase their firm in a local law magazine. Keeping the client's industry in mind, we wanted to create an ad with a serious, no-frills approach while still being attractive and engaging. We needed to ensure that the ad design was effective while still meeting the advertiser requirements from the magazine.
Robintek designed a sophisticated, informative ad to capture the attention of the reader and effectively describe the firm's services. We wrote clear copy to fully represent their mission and purpose, emphasizing their offering of a free consultation along with their website and phone number.
Over the years, Robintek has worked with many firms in the legal community to develop print and digital solutions. From custom website design to marketing and SEO, we have the tools to help law firms expand their practices. Our services can also help you attract new clients and rank higher on search engines. Our experienced team can develop your firm's branding and identity, build an engaging website, and create effective marketing materials to reach new audiences.
Learn More!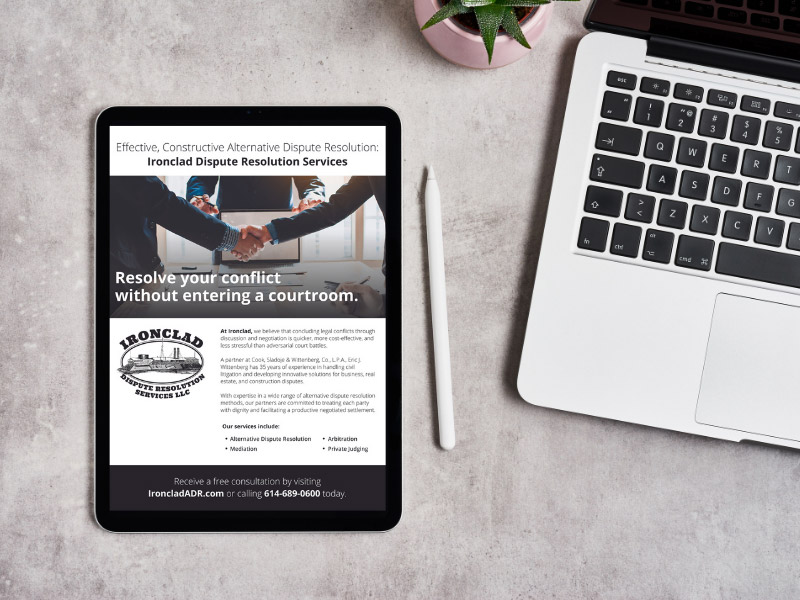 The graphics were designed using a compelling, high-quality image that reflected the firm's conflict resolution mission. We formatted the text to be easily scannable and featured the client's logo in the center of the ad. The call-to-action was emphasized at the bottom in a black bar to draw the reader's eye.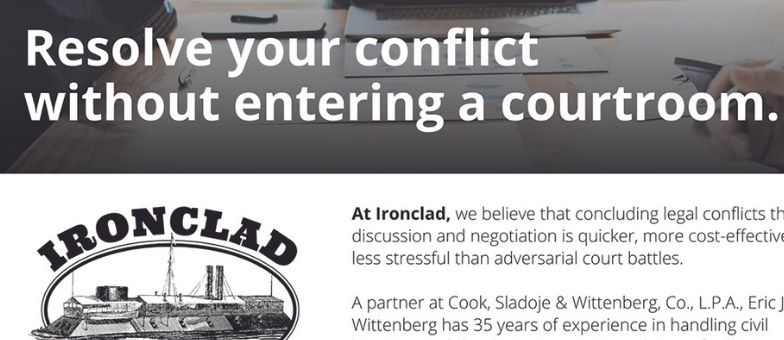 We worked closely with the client to develop ad copy based on Ironclad's vision. We used clear, descriptive language that matched the tone of the magazine. The copy highlighted Ironclad's services, years of experience, and contact information with a call-to-action.
About the Client
Ironclad Dispute Resolution Services is a dispute resolution agency that helps clients negotiate settlements outside of the courtroom. They provide mediation, arbitration, and alternative dispute resolution services to businesses, real estate, and construction firms.
With over thirty years of litigation experience, they have extensive knowledge and understanding of the dispute resolution process. Ironclad believes solving conflicts outside of court can be less stressful and more cost-effective, and they strive to treat all parties involved in each case with dignity and respect.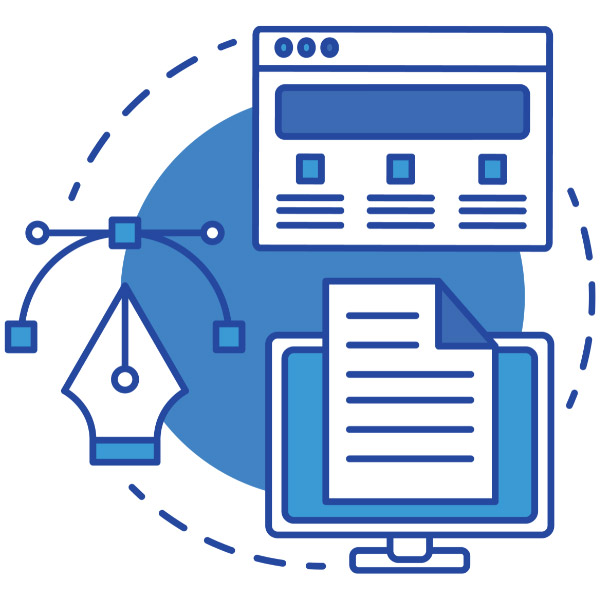 Advertisements, brochures, mailers, catalogs – no matter what kind of print or graphic design your company needs, Robintek can design custom materials to make your business stand out.
Using your branding elements and style, our designers create effective, clear designs that highlight your company's unique offerings and attract new customers.
Learn More!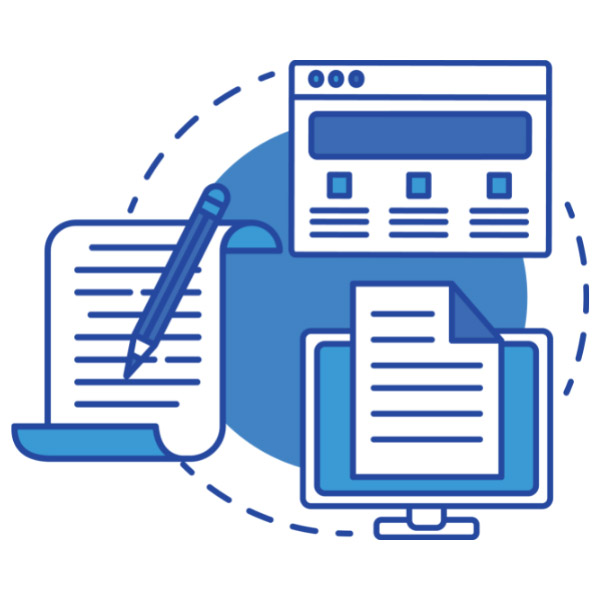 Whether you need interesting blog content to pull visitors to your website or compelling ad copy, Robintek offers in-house copywriting services to meet your needs.
Our content developers will work closely with your team to create and execute a content strategy designed to engage your target audience. We offer competitively priced plans and flexible services to deliver content tailored specifically for your brand.
Learn More!