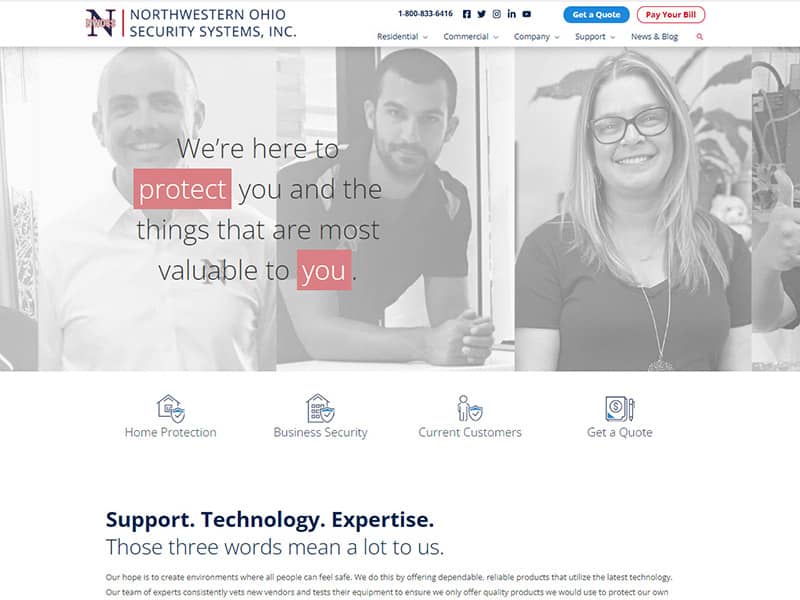 What We Did
NWOSS was in need of a website refresh to better align with their branding and goals. They wanted a site that would drive more traffic to their website and generate leads, with a modern, updated look.
Our design team took the reins to create a sophisticated, informative website with an optimal user experience. We designed a clean, streamlined website using an updated color scheme and imagery to match their brand.
To highlight specific products and services, we created several high-design landing pages throughout the site. Additionally, we integrated a range of custom functionality and web applications, like contact forms, an interactive timeline, and a payment portal.
For home service providers, your website typically functions not only as a promotional tool but as a method of making your processes more efficient. From scheduling appointments to accepting bill payments to educating your customers on your products, every company has its own unique needs. But trying to find the right web developer to create a customized site that fits everything you need can be a challenge.
Since 1998, Robintek has been working with customers in the home services industry. We build impactful, effective websites that boost traffic and generate conversions. With our web design, development, marketing, and multimedia services, we can tailor your digital tools to match your specific needs. Reach out to us for a free consultation today!
Learn more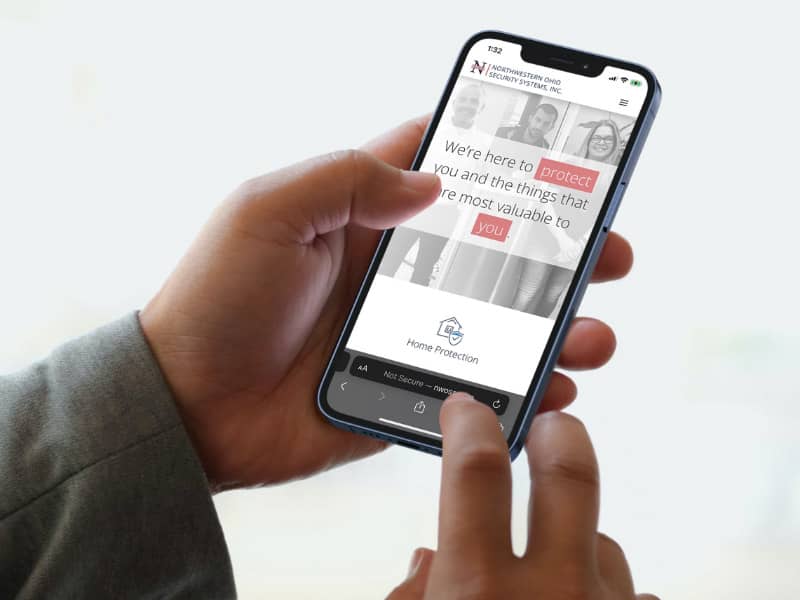 First, our team designed a modern, sleek website that used elements of their branding style. This new design more closely aligns with the NWOSS brand. With high-quality imagery and a mobile-responsive layout, visitors can easily navigate the website and find what they need.
Learn more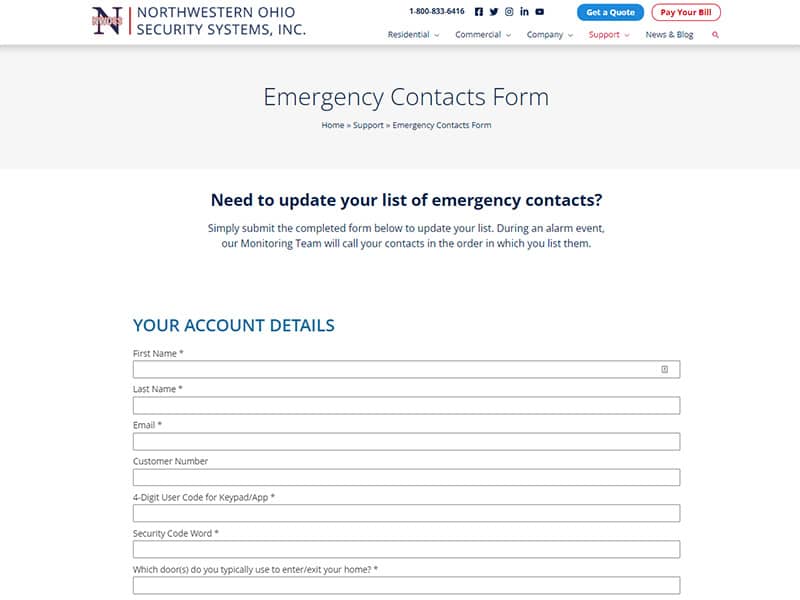 Next, NWOSS's previous website had a number of custom-built forms they wanted to reuse on their new site. Robintek seamlessly integrated these existing forms into the redesign. Now, they flow with the layout of the new site with the same functionality.
Learn more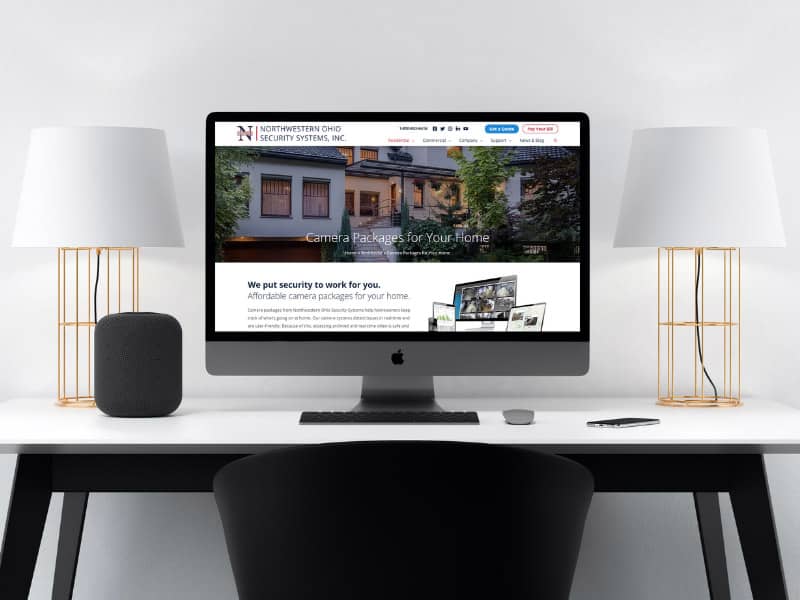 To feature specific products and facets of the company, we created multiple high-design subpages throughout the website, like the Camera Packages page. On these subpages, we used graphics, imagery, and design elements to highlight specific features and details and make the page more engaging.
Learn more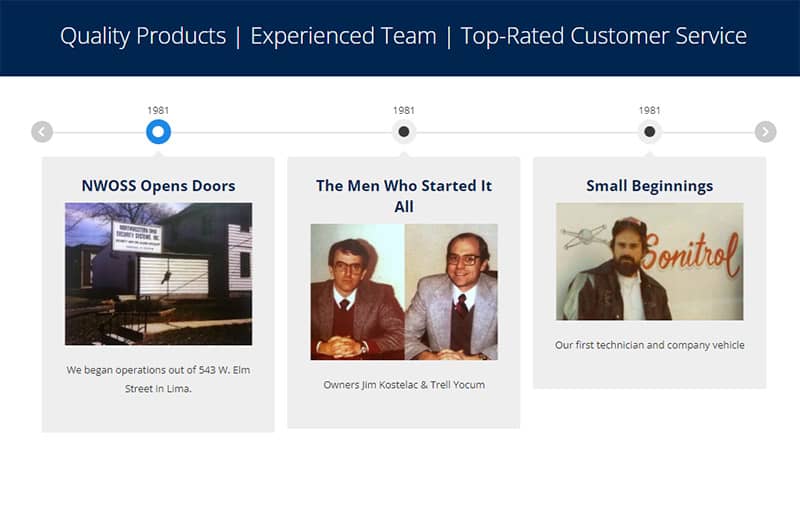 Our designers built a customized, interactive timeline to showcase the history of the company. With photos and highlights from the years since the company was founded in 1981, the timeline allows visitors to click through to get a better, more personal understanding of NWOSS.
Learn more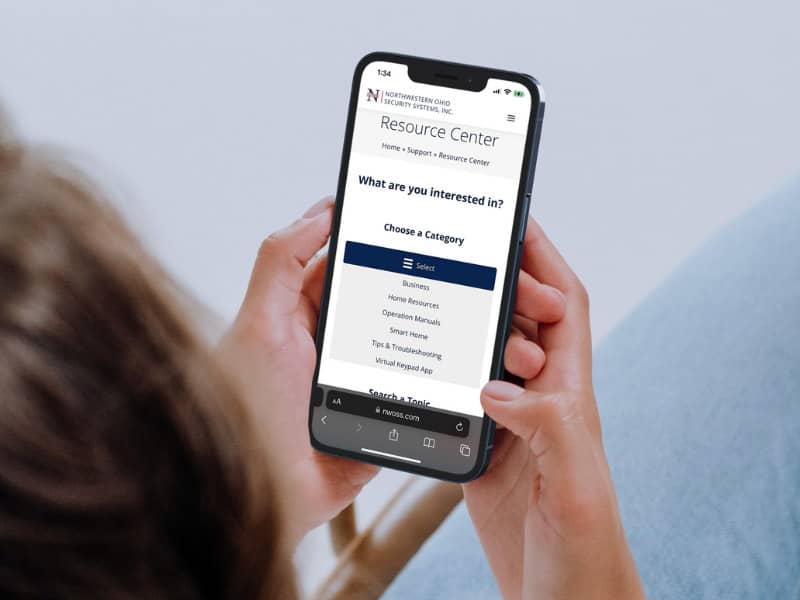 In addition, Robintek built a custom resource center to encourage more engagement on their website. Here, customers can sort and search by category or topic to find helpful videos, downloads, and blog posts.
Learn more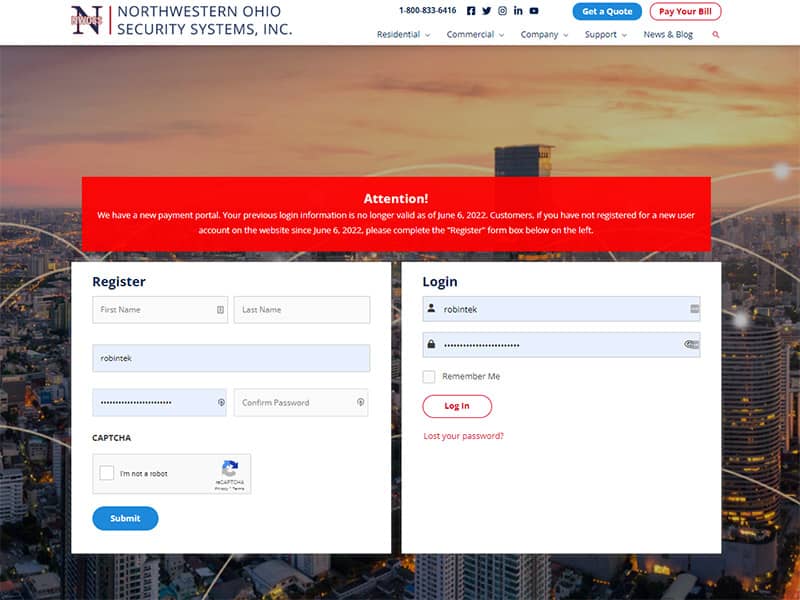 Lastly, we integrated a payment portal using WooCommerce to connect to the customer's payment gateway. This way, customers can pay their bills directly on the NWOSS website. With custom functionality, the process of bill payment and collection is easier and faster for both our client and their customers.
Learn more
About the Client
For over 30 years, Northwestern Ohio Security Systems has provided local alarm monitoring services to the Northwestern Ohio area. Veteran-owned and operated, NWOSS is a low-voltage systems integrator. They specialize in security, fire alarms, access control, intercoms, and video surveillance.
In residential and commercial clients in Lima, Columbus, and Cleveland, they keep their clients' homes and businesses safe. Services include system design, project management, installation, maintenance, monitoring, and more.
Who We Are
We are Robintek, a Columbus, Ohio website development and website design company. For almost 25 years, we have been helping businesses across all industries grow by providing customized digital tools. With our services in design, web development, marketing, SEO, and multimedia, we can help take your brand to the next level.
We offer logo design, eCommerce marketing, content creation and copywriting, product photography, strategy & consulting, branding & identity, and more to help you build a strong online foundation and stand out from your competitors. Ready to learn more? Send us a message today!