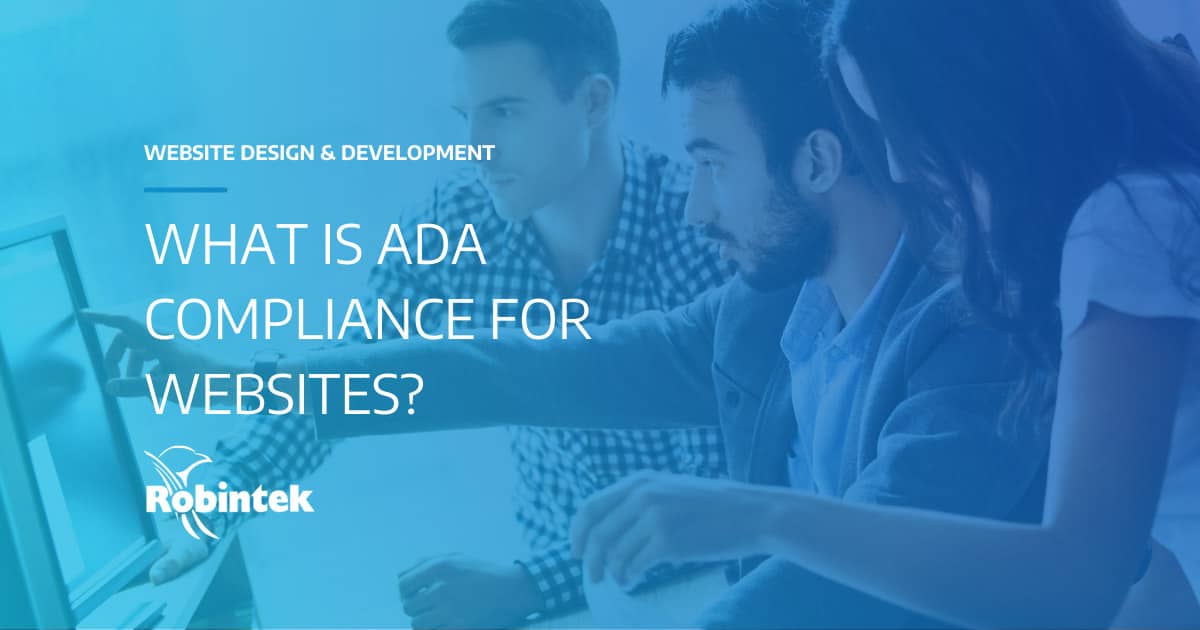 How do websites fit into ADA compliance laws? Signed into federal law in 1990, the American with Disabilities Act halts companies from discrimination in all sectors. From schools to the workplace, including private businesses, companies must comply with these standards to protect themselves and ensure proper accessibility for all users.
In 2010, the Department of Justice expanded the act from standard practices like wheelchair accessibility in buildings to accessibility on websites.  Disabilities covered under the ADA include hearing impairment, loss of vision, cognitive or language disabilities, and reliance on assistive technologies like voice navigation to view the web.
Ensuring that your website is compliant with federal law is the key to inclusion and expanding into these important markets. It also prevents your company from facing lawsuits or fines for not meeting compliance standards.
With disabled users accounting for more than 15% of the global population, and increasing daily due to COVID-19 and population growth rates, making your website ADA compliant should be at the top of your priority list. Not only does it make good business sense, but it protects your company from potential litigation.
Most importantly, it allows all users an equal opportunity to engage with your content and obtain the information they need.
What does it mean for a website to be ADA compliant?
The Web Content Accessibility Guidelines (WCAG 2.1) are a highly valuable resource for companies who need to make their websites compliant with federal standards. While the guidelines aren't a part of the ADA itself, they are a valid, widely used reference for businesses to help ensure their content is accessible.
There are 4 main principles of the WCAG Website Standards. These principles maintain that to be compliant with federal law, websites must be: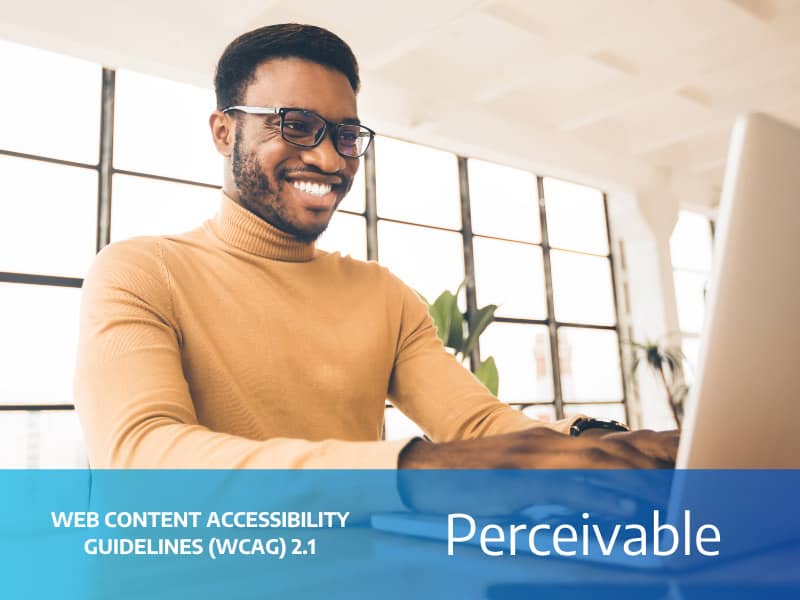 Perceivable
This refers to the ability of users to find and process a website's information. This can include subtitles or audio descriptions on videos or other assistive technology that allow visually impaired visitors to understand what's being presented on the page.
Operable
Your website must be easy for users with disabilities to navigate. This could mean providing options for keyboard navigation rather than clicking on a link with a mouse, so users with motor difficulties can easily browse and operate your site.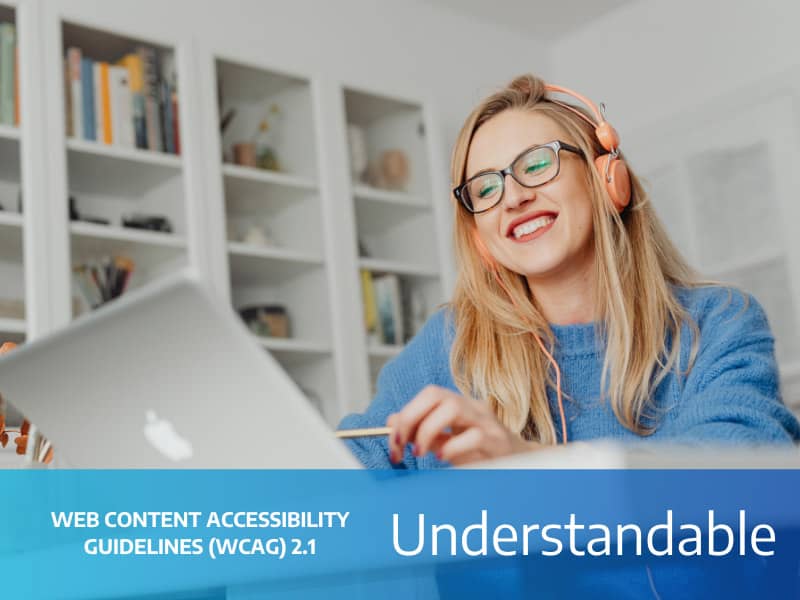 Understandable
Not only must you provide the ability for users to perceive and operate the content on the page, but you also must ensure that it is understandable. This means the content you provide should be readable and clear, without unexpected disturbances or interruptions that could deteriorate your user experience.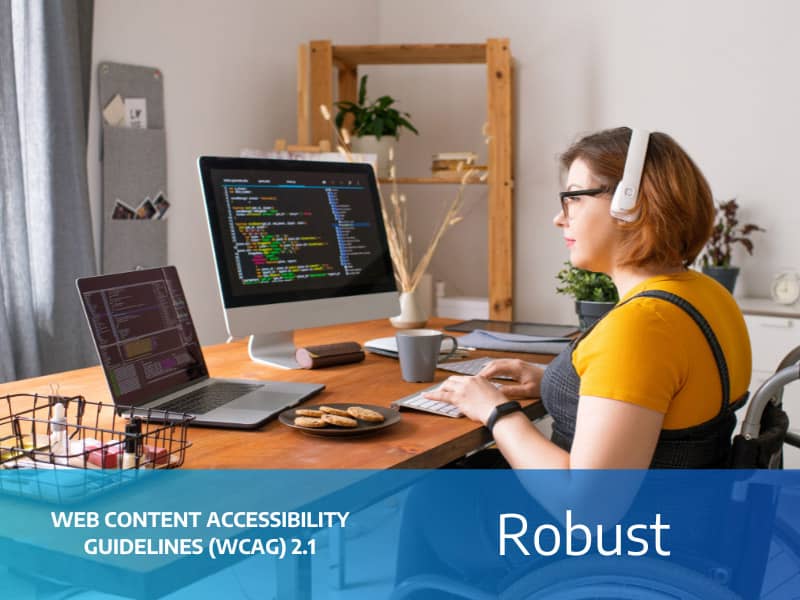 Robust
To be robust, your website must enable third-party technology like standard web browsers and screen readers to capture your content accurately and comprehensively. To meet these standards, your website should use standardized HTML and CSS coding. This allows technologies that many disabled users need to correctly process your website's information.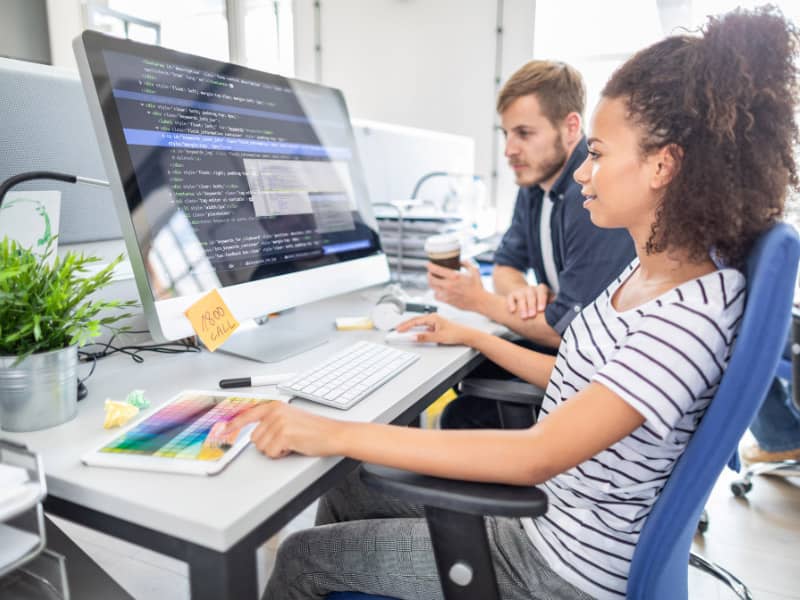 How do I make my website ADA compliant?
Meeting the requirements for ADA website accessibility can be a complex process. There are three different "levels" of compliance to the WCAG standards, which indicate how compliant your website is with the ADA.
Aiming for a combination of the second and third levels, AA and AAA, is appropriate for most companies. However, certain guidelines at the highest level (AAA) can't be applied to all websites.
To start, you can use an online scanner to audit your website. There are a variety of audit tools, including accessScan, available for free. These tools will identify areas of your website that are not currently compliant with ADA standards.
From there, you can take steps to improve your site, through image alt tags, text transcripts for audio or video content, including your website's language used in the header code, and other practices. You can also install programs that will help make your website compliant through advanced AI.
Need help making your site compliant with ADA and WCAG guidelines? Reach out to us at Robintek. We work hard every day to provide the most accessible experience possible through our custom website design and development services. In addition, we have consulted with numerous businesses on best practices to incorporate accessibility into their existing websites.
Request a free consultation today to learn more!
Who We Are
Robintek is a website development and web design agency in Columbus, Ohio. For more than 20 years, we have been building websites with a focus on providing an excellent user experience for all visitors.
From graphic design to SEO & marketing to custom web applications, we are dedicated to developing websites that are accessible, engaging, and designed to attract and convert organic traffic.
With services like logo design, product photography, eCommerce marketing, content creation and copywriting, content management systems, web hosting, branding & identity, and more, we help businesses of all sizes succeed in the vast digital market. With more than 600 clients across the country, we have the experience and skill to take your business the next level.
Request a free consultation today to learn how Robintek can elevate your brand.