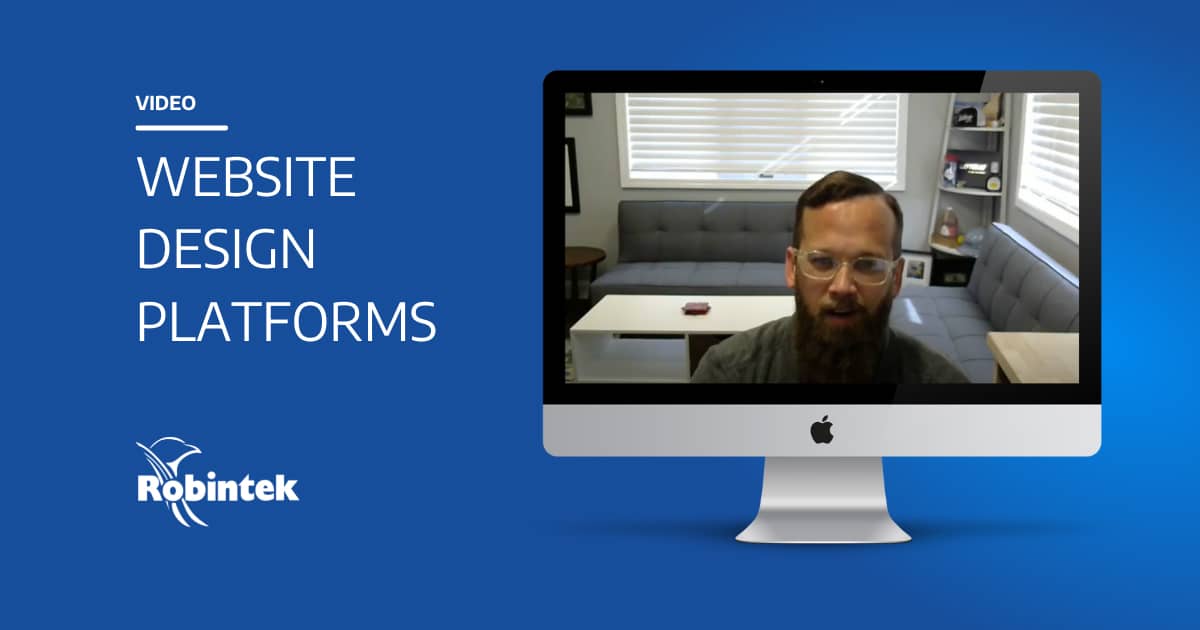 Next up in our video series, Robintek president Joe Jorgenson talks about the best website design platform for businesses. With so many different options, what would an expert recommend?
While different industries have different needs, in general, WordPress is the best option for both new and existing websites. Watch the video to learn more.
Video Transcript:
Hi, this is Joe Jorgenson with Robin Technologies doing another video in my line of frequently asked questions. One question that I get all the time is: what kind of website is going to be best for me?
That's a really difficult question. Obviously, a lot of people have a lot of different needs, work in different industries, and there are so many different options out there.
One simple answer is WordPress is most likely going to fulfill the needs for your business, mainly because WordPress is such a dynamic platform. There are hundreds or thousands of different channels that you can go down with millions of different themes.
You could design 1,000 WordPress websites and no two of them would look alike, while they still have access to the same core functionality. Plugins like WooCommerce allow for eCommerce, gated content like a password or a members-only area –  there's a lot of different ways to accomplish that.
They'll get you all of the functionality that you need and is a great starting point for new businesses or ones that are looking forward to a lot of opportunity for growth.