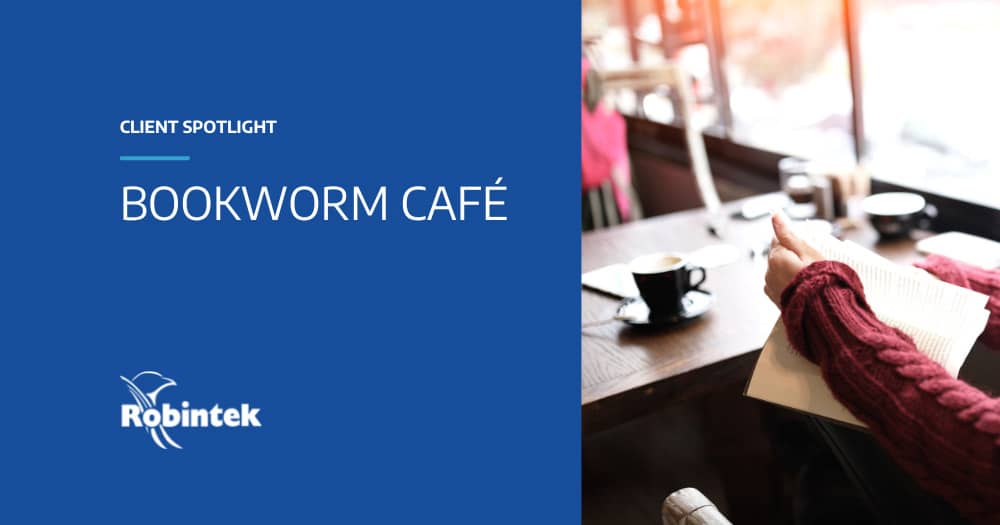 For the next installment of our Client Spotlight blog series, we're highlighting our friends at Bookworm Café!
Conceptualized in 2022, Bookworm Café is a new artisan breakfast and lunch spot in Rogers, Minnesota. Inspired by their love of books and their local community, Chef Hagerdorn and his family decided to open Bookworm Café to live their dream of running a restaurant on their own terms.
By serving creative breakfast and lunch dishes within a bustling free library, Aaron hopes to connect with his community through delicious food, freshly roasted coffee, and good reads. His approach to food is thoughtful. With Bookworm Café, his main mission is to start his neighbors' days off right.
With a culinary background ranging from corporate hotels to the Minnesota Vikings, Chef Hagerdorn's main inspiration and biggest challenge both stem from the same drive: to make people happy. Whether it's through 3 square meals to 100 professional football players on special diets every day or farm-to-table cuisine at one of his previous restaurants like Main Street Farmer Eatery, Aaron finds joy in creating unique, flavorful dishes to exceed his guests' expectations.
While Bookworm Café is still in its early stages, the Hagerdorn family has its sight set on the future. They'd like to add new locations, possibly in other cities, to provide the same sort of community gathering place that's needed in more rural areas. In addition, Aaron hopes to branch into catering for large events and envisions an all-inclusive event space in the country as the end goal.
Visit Website
Partnering with Robintek
As a longtime friend of the Robintek family, Chef Hagerdorn chose to partner with us for his new restaurant based on more than just personal history. Having worked with Robintek on past websites for his previous two restaurants, he knew that the high-quality digital tools developed by our expert team produced results.
Brand-focused logo design and content to build a strong identity
To make this new venture truly come to life, we started with a new logo design matching the Hagerdorn family's vision for their new café. We also curated content to engage and educate visitors about the café's mission as a neighborhood hub. These elements help Bookworm Café to build its brand identity as an inviting gathering place for the local community.
Custom website design and development tailored to the café's needs
To align with the needs and goals of the new café, Robintek developed an impactful custom website. The site is designed with mobile-responsive functionality so it displays beautifully on any device. Along with custom forms and attractive design elements, the website conveys Bookworm Café's message effectively.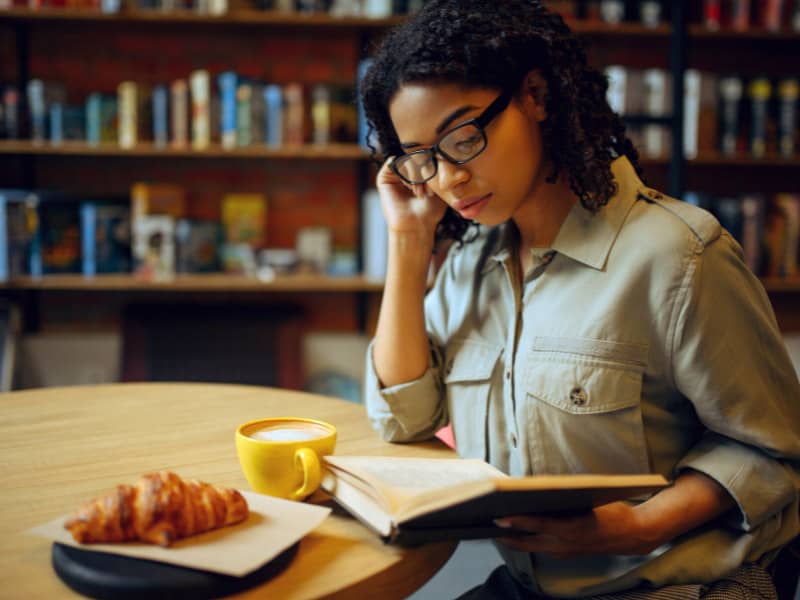 Food Service & Restaurant Website Design
In the restaurant and food service industry, your website is the virtual cornerstone of your business. It's where new customers can peruse your menu and business hours, or where returning customers can order their favorite dishes online. Ensuring that it's not only functional and up to date, but also effectively promoting your business, is key to establishing a strong online foundation. But for many in the food service industry, finding the time to manage your online presence can be challenging, if not impossible.
If you're looking to attract new customers to your restaurant, reach out to us at Robintek. Whether you're a brand-new restaurant looking to establish your online footprint or an experienced institution in need of a boost, our dedicated team can build customized digital solutions that produce results. From custom website design and development to marketing services like branding & identity and SEO, we can help. Contact us to find out what Robintek can do for you.
Learn More