For many business owners, search engine optimization (SEO) can seem intimidating. The factors that affect your website's SEO change regularly and are often complex, so getting ahead of the game can be a challenge.
To ensure your strategy is working effectively for your business, your SEO performance should be continually monitored for improvement opportunities.
But what are some of the common methods businesses can use to improve their website's SEO?
In this post, we will provide you with a variety of different approaches you can take to boost your SEO performance and enhance your company's online presence.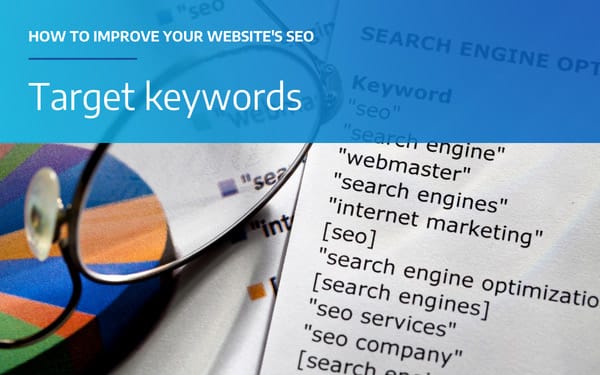 Update your target keywords
Keyword strategy is one of the most common SEO practices.
The importance of keywords and how to implement them has changed over time. But targeting specific keywords that your audience is searching for is still an effective way of improving your SEO.
Rankings though, can be extremely competitive, especially for the more common search words or phrases. While SEO can take a while to show results, if you have not seen many benefits from your current SEO strategy, it could be time to update your keywords.
For small businesses, focusing on long-tail keywords is typically a better option than trying to rank on the most popular keywords in your industry.
For instance, a small eCommerce business has a better chance of ranking higher on a long-tail keyword like "best shoes for people with flat feet" rather than a commonly searched keyword like "tennis shoes."
To determine the best keywords to target, you can use a keyword research tool like Google Keyword Planner or SEMRush. These tools can show you where your site is currently ranking on certain keywords as well as give you new ideas.
Utilize your metatags
Your site's on-page SEO can be optimized by effectively using metatags.
Metatags are elements of your code that help search engines like Google understand the content on your site. The better your metatags, the better Google and other sites will be able to rank your website and help users find you.
Metatags include your page's title tag, meta description, headings, and image alt tags. Keeping these tags clear, concise, and descriptive while including your target keywords helps improve your search rankings and expand your reach.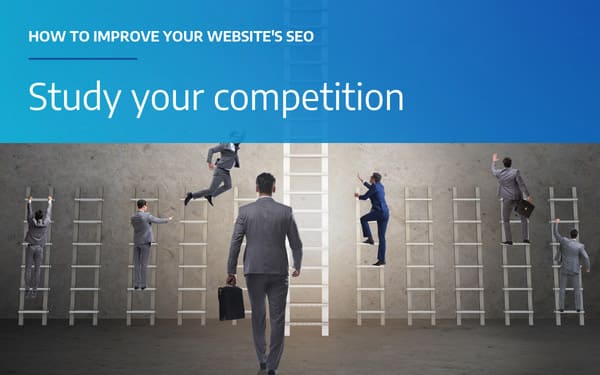 Study your competitors
Competitive analysis is a useful method of seeing where your company stacks up. By studying the way your competitors are using SEO on their websites, you can get an idea of where your business can improve.
For example, an analysis can show you where you rank on certain keywords compared to your closest competitors. This will show you where to focus future content and SEO improvements. It can also give you ideas for specific long-tail keywords to target.
With a thorough analysis, you can gain a better understanding of where your competitors are strong in SEO and where their weak points are. From there, you can develop a strategy to get ahead.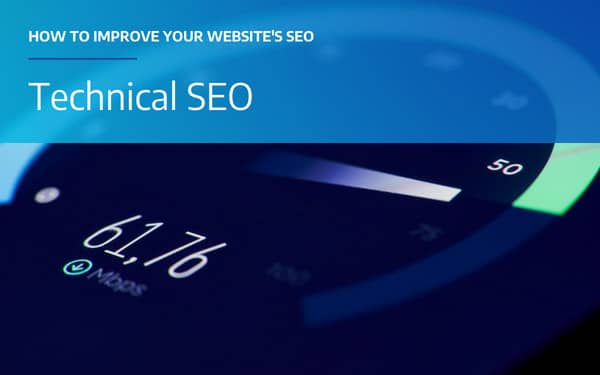 Optimize your technical SEO
In order to best determine your rank, Google and other search engines need to be able to crawl and index your site.
To do this effectively, your technical SEO must be in good shape, or your site cannot be indexed properly. Technical SEO factors can also be used to determine your website's trustworthiness and relevancy.
Technical SEO includes elements such as your page load speed, broken links, and duplicate content. In addition, your site's mobile responsiveness and SSL certificate can affect your technical SEO. Javascript, XML sitemaps, 404 pages, redirects, URL structure, and structured data also contribute.
Even with an effective keyword strategy, your rankings will likely suffer if your technical SEO is not up to par.
An audit can help analyze your current technical SEO and identify problems and areas for improvement. Then, your web developer or designer can implement the fixes needed to upgrade your SEO.
Take advantage of your Google Business listing
Especially for small, local businesses, your company's Google Business Profile listing is critical for your SEO.
When customers search for your business on Google, your profile will often be displayed. A business with no profile or outdated information can turn away customers, who may view your company as untrustworthy or out of touch.
To take full advantage of your Google Business Profile listing, ensure that your listing is filled out completely and accurately, with up-to-date hours and contact information.
You should also include photos and graphics, like your logo and branding elements, to encourage engagement and brand recognition.
In addition, companies can use their Google Business Profile to highlight customer reviews and address any negative feedback directly. This shows that your business is active and engaging with customers, which helps boost your brand reputation.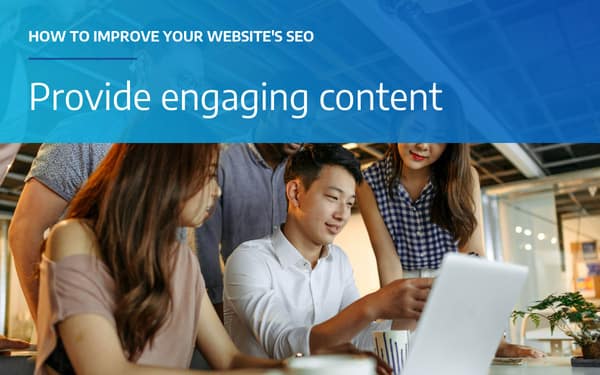 Offer engaging content to your visitors
Due to the rise of content marketing, consumers are bombarded with new content every day. With so many businesses and creators angling for their attention, it can be difficult for brands to stand out and make an impact on their target audience.
By offering high-quality, engaging content to your site visitors, you can increase your customer interaction. Visitors will be more likely to stay on your website for longer periods of time, lowering your bounce rate.
Additionally, they will be more likely to share interesting content with friends. This demonstrates to search engines that your content is relevant and credible, helping to improve your SEO.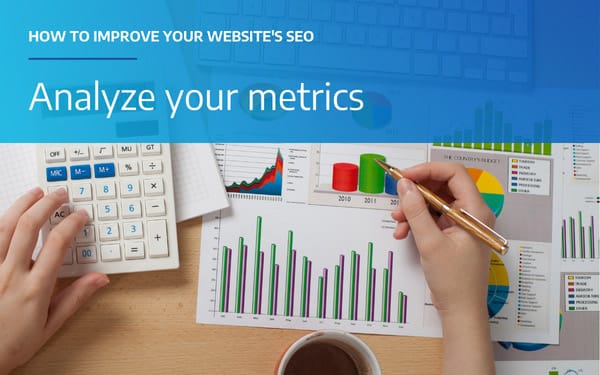 Analyze your site metrics
Without analyzing your metrics, setting and achieving goals for your SEO strategy is challenging, if not impossible. Metrics such as your key performance indicators (KPIs) help you determine the effectiveness of your website's SEO.
To keep track of your metrics, you can use tools like Google Search Console, Ahrefs, or SEMRush. These tools show you where your SEO is performing well, and which areas of your strategy may need some work.
From there, you can continually develop and tweak your strategy to ensure you are maximizing the impact of your website's SEO.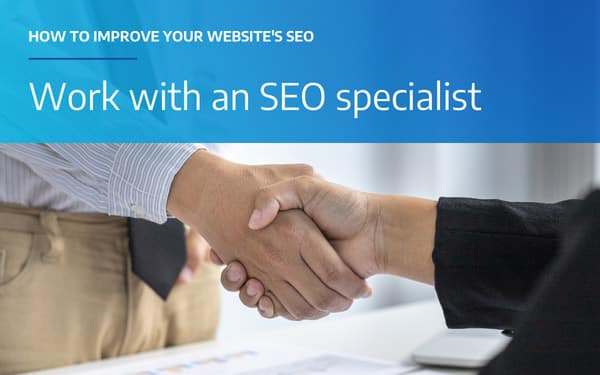 Partner with an SEO specialist
In many cases, working with an SEO professional is an optimal way of learning exactly where your SEO can improve.
Because SEO standards are complex and constantly changing, it can be difficult for companies to stay current and implement practices to efficiently drive organic traffic to their site. A professional can use their knowledge and experience to help you make the most out of your SEO.
If you're in need of an SEO expert to get started with your strategy, reach out to us at Robintek. Our specialists can conduct an audit of your website, help you with your keyword research, enhance your technical SEO, and much more.
Request a consultation to learn how we can help improve your SEO today.